Jacksonville's literary event of the year will return on Saturday, Feb. 23, 2019! The Jax Book Fest is back for its third year in a row. The event—held at the Main Library in Downtown Jacksonville—features presentations and signings by authors of both national and local acclaim, book sales, children's activities and more. The event runs from 10 a.m. to 3 p.m. Read more about Jax Book Fest 2019 on our blog!
Featured Authors
R.L. Stine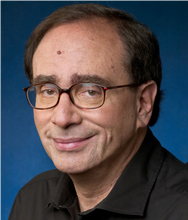 Stine's Goosebumps series for young people has sold over 300 million copies in this country alone and has become a publishing phenomenon in 32 languages around the world. As recognized by USA Today, R.L. Stine was the best-selling author in America for three years in a row (1993- 95). The Guinness Book of World Records cited him as the best-selling series author in history.
Dinner with R.L. Stine Event
The Jacksonville Public Library Foundation is hosting an evening with Goosebumps author R.L. Stine on Feb. 22, 2019. Tickets for this event are sold out. Learn more at jplfoundation.org/rlstine.
R.L. Stine Presentation Information
We are expecting a large turnout for R.L. Stine's 1 p.m. presentation in Hicks Auditorium at Jax Book Fest. The event is free and open to all but seating is limited. We will allow people to begin forming a line outside Hicks Auditorium when the library opens at 10 a.m. The first 60 people in line will receive a wristband for a guaranteed spot in line to have their books signed following the presentation (one book per person, no personalization). Additionally, the first 380 people in line will receive a wristband for a guaranteed seat for the presentation. This wristband will allow guests to enjoy the rest of the exhibit tables before the presentation. Those with a wristband will be allowed to begin seating at noon.
Mike Thaler
Mike has produced over 200 published books for children and is known as "America's Riddle King." He has also been called "The Court Jester of Children's Literature." Mike has produced many well known and loved characters in children's literature. He was the creator of "The Letterman" for the PBS Electric Company series.