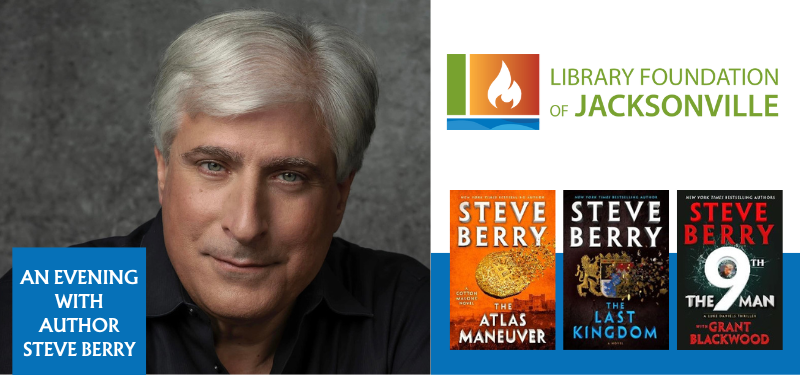 #An Evening with Author Steve Berry
The Library Foundation of Jacksonville invites you to spend a special evening with author Steve Berry in the Conference Center at the Main Library on Wednesday, November 15, at 6:30 p.m. Included in the price of your ticket: delicious food from Fred Cotten's Landmark BBQ, desserts from bb's restaurant, and a bar featuring Manifest Distilling products, beer and wine. 
Proceeds from the event benefit JaxKids Book Club and help ensure that every Voluntary Pre-Kindergarten student in Duval County gets a backpack of free books!
---
Steve Berry is the New York Times and #1 internationally bestselling author of twenty-one novels. His books have been translated into 41 languages with over 25,000,000 copies in 52 countries and consistently appear in the top echelon of The New York Times, USA Today, and Indie bestseller lists. Somewhere in the world, every thirty seconds, one of his novels is sold.
Steve was born and raised in Georgia, graduating from the Walter F. George School of Law at Mercer University. He was a trial lawyer for 30 years and held elective office for 14 of those years. He is a founding member of International Thriller Writers—a group of nearly 6,000 thriller writers from around the world—and served three years as its co-president. He has been chosen both the Florida and Georgia Writer of the Year. For his full bio, click here.
Mr. Berry will be in conversation with one of Jacksonville's own mystery and detective novelists, UNF English Professor Dr. Michael Wiley, before taking questions from the audience. There will be a raffle of special prizes and a book signing after the author talk. Copies of Berry's books will be available to purchase on-site from San Marco Books & More.Or, you can bring copies purchased from your favorite bookseller.
#Proceeds to Benefit JaxKids Book Club
---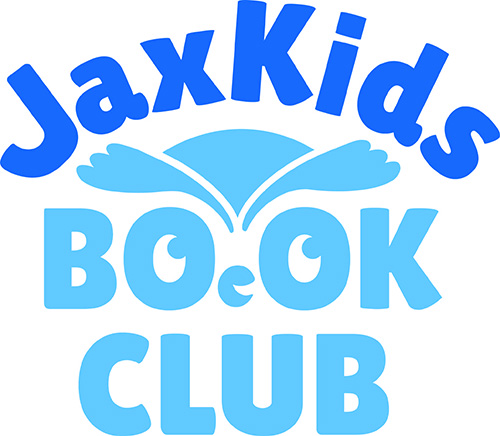 JaxKids Book Club provides free books for all Duval County preschoolers in registered Voluntary Pre-K centers. Children and families are able to keep and use these books at home to build early literacy skills and foster a love of reading. Not only that but, in the pages of these colorful books, children will find familiar landmarks and locations around Jacksonville, while also developing the skills necessary to ensure they become strong readers.

---
#About the Library Foundation of Jacksonville
The Library Foundation of Jacksonville exists to enhance the quality of the Library. Its mission is "to inspire, advocate and grow philanthropic support for the Jacksonville Public Library in service to lifelong learners throughout our diverse community." 
For more information about the Library Foundation of Jacksonville and how they support your Jacksonville Public Library, visit www.lfjax.org.
---