Tuesday, October 18, 2022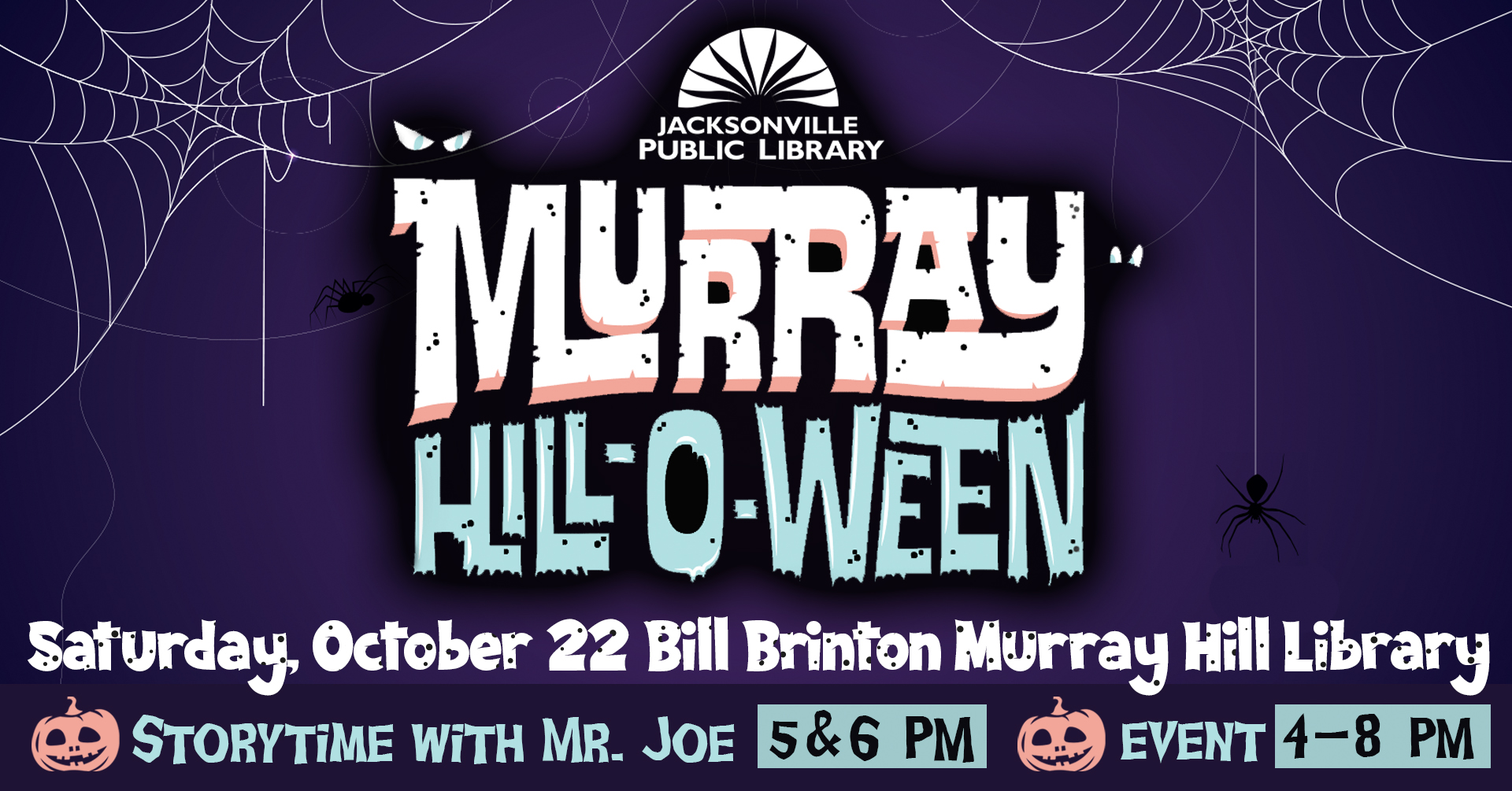 Stop by the Bill Brinton Murray Hill Library for some BOOOKS & fun during Murray Hill-O-Ween on Saturday, October 22 from 4 p.m. - 8 p.m. Join Mr. Joe for storytime at 5 pm & 6 pm. We will also have Halloween stories, crafts, games, candy, library cards, and more!
This event is free and open to the public.