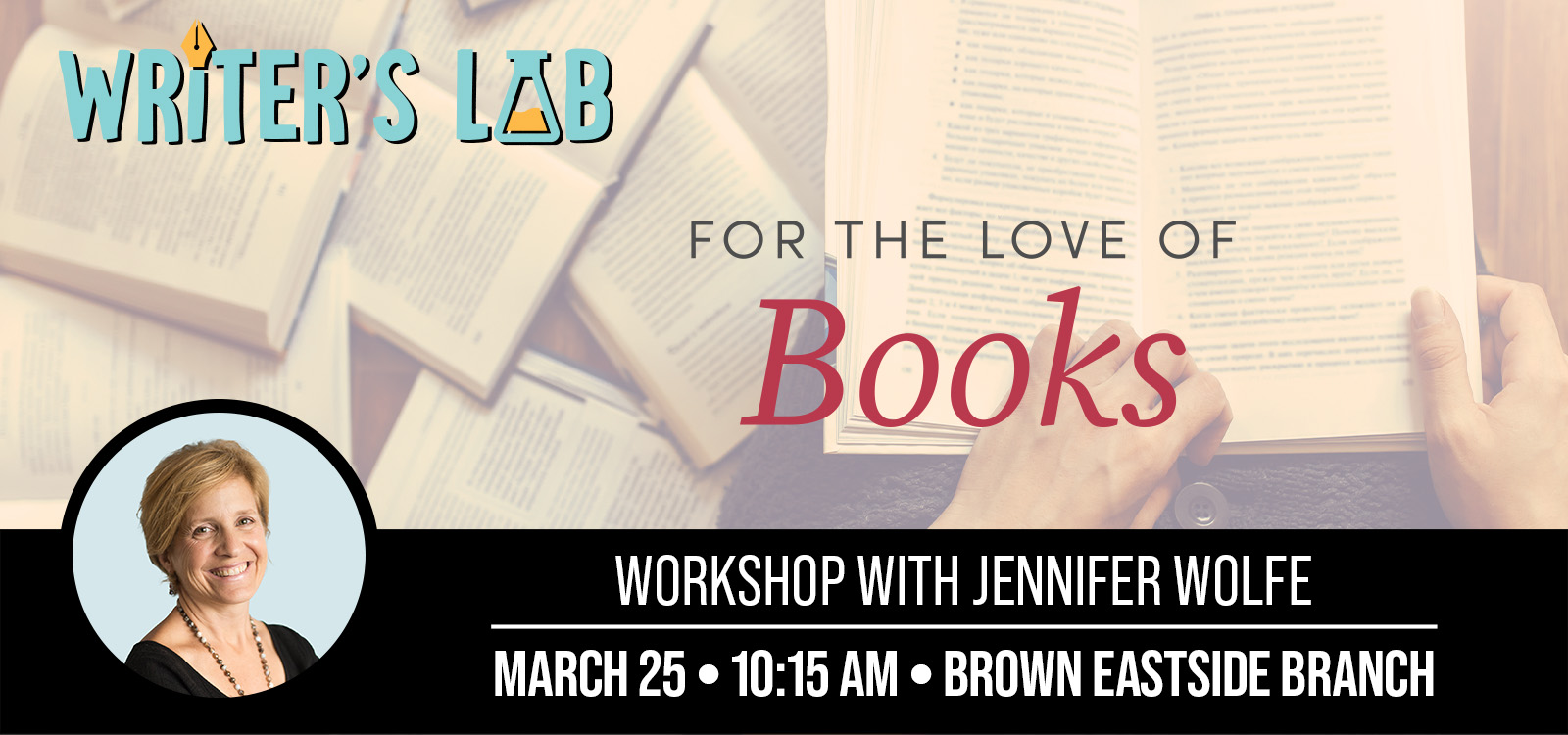 #Fuel Your Writing
As a writer, you've probably been told — time and again — that to grow your craft and become a better writer, you must read widely and often. That's why you got a library card, took the 2023 Jax Stacks Reading Challenge and joined a Library Book Club. Now what?
That's where Writer's Lab comes in!
Take your writing to the next level at writing workshop with Jennifer Wolfe of Women Writing for (a) Change on Saturday, March 25 from 10:15 - 11:45 a.m. at Brown Eastside Branch Library! She'll show you how you can use your love of books to fuel your writing.
---
#For the love of books
For many of us, books are our cherished companions, providing inspiration, ideas, and possibilities. They also document real-life experiences that we all need to hear, as well as fiction to help us understand and dream. In a very real sense, books are the keepers of our human story.
As writers, you learn to write (in large part) by reading; it's a necessary part of the practice.
In this workshop, you'll share some of your favorite books and study some of the specific writing techniques those authors use. Then, you'll write about your relationship with those books. Next, you'll use those techniques to produce different kinds of writing, which you'll share with each other in groups (what Jennifer calls "writer's circles"). By the end of the workshop, you'll walk away with a checklist on how to become a better reader and writer. You will have also gained a connection to a growing community of Jacksonville writers and reading advocates!
Don't forget to bring your journal, laptop, or notebook, and your favorite writing pen. 
---
#About Women Writing for (a) Change
Jennifer Wolfe established the Jacksonville affiliate of Women Writing for (a) Change® in 2013, adding a non-profit foundation in 2018. A writer, facilitator, business owner, and community leader, she's helped facilitate change for people and organizations for the past 25 years. She's also been keeping a journal since she was 10.
Women Writing for (a) Change®, Jacksonville, is a growing community for Jacksonville writers. They focus primarily on women and those who identify as women, but not exclusively. They try to create a supportive, non-threatening environment for all who participate.
They offer regular writing circles in our community, art exhibits featuring women artists, and an annual anthology of women writers and artists who have been in our circles over the years. They also host a number of special events highlighting our women writers and artists as well as women leaders in our community.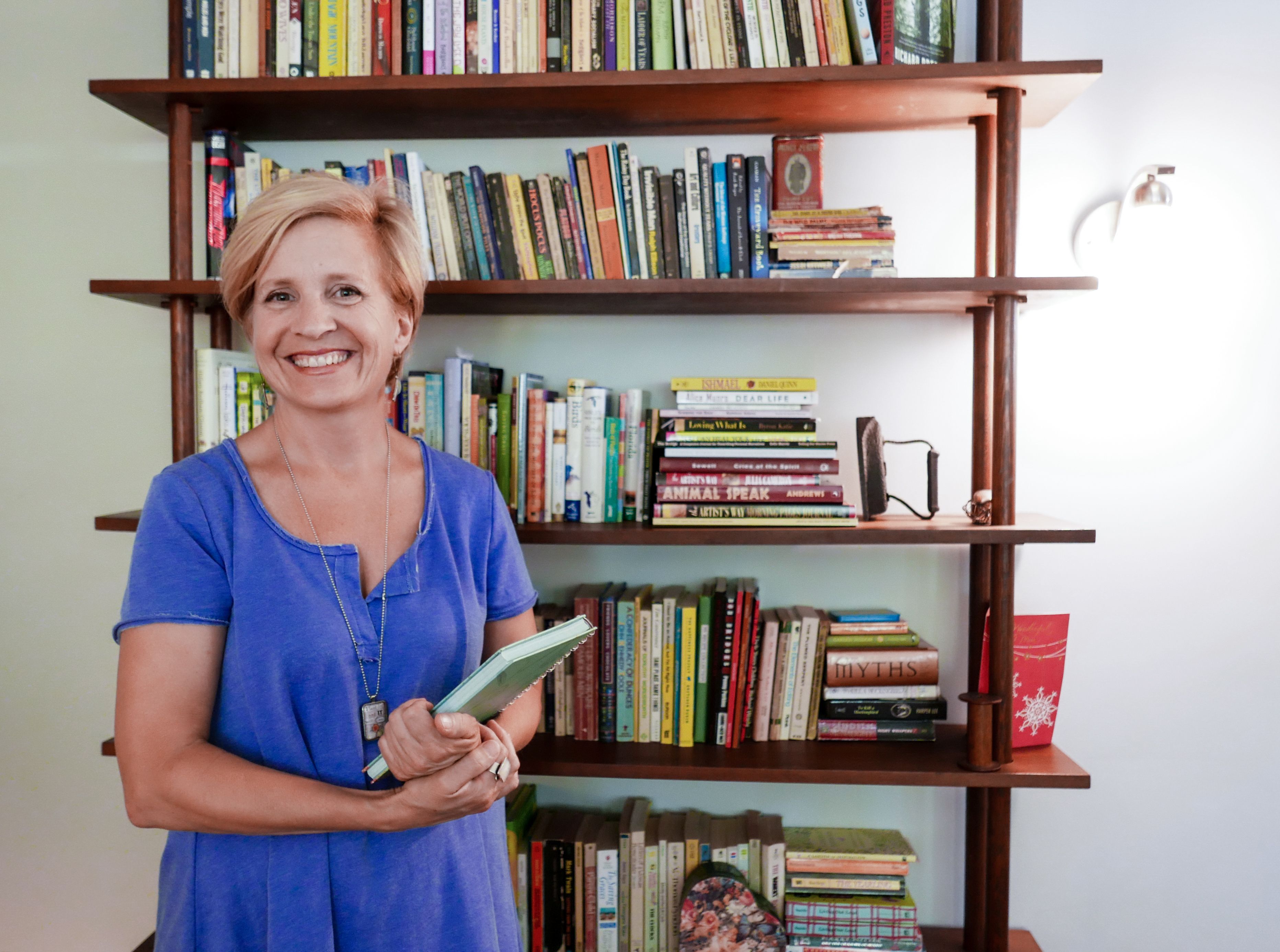 #Recommending Reading:
Jennifer recommends this post from the Harvard Business Review and the articles it suggests, including advice from Mark Rennella, Liane Davey, Jane Rosenzweig, Ross and Kathryn Petras, and Scott Stein.