Jean Ulmer Brinkman had a big dream – to give every adult in Jacksonville the opportunity and the right tools to learn to read.
The Library's Center for Adult Learning (CAL) and our partners at the Literacy Alliance of Northeast Florida (formerly known as Learn to Read Jacksonville) wouldn't be what they are today—places where adults can learn to read, learn English as a second language and prepare for the GED test —without the vision, innovation and passion of literacy advocates like Jean.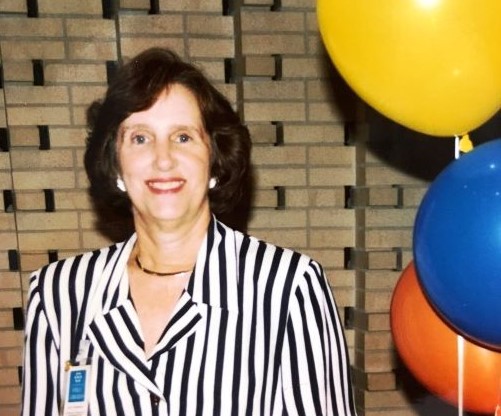 #Championing Adult Literacy
According to the National Coalition for Literacy, individuals who participate in adult education programs have higher incomes, resulting in more spending and higher tax revenue for their community. They also have higher participation in civic activities like voting and better health outcomes, leading to greater workplace productivity and a reduction in community health care costs.
Through the years, many individuals, foundations and corporations have come to understand the work Jean began at the Haydon Burns Library back in 1984: Adult education is an investment that returns far more than it costs and contributes to the strength and resilience of our community.
#Jean Brinkman's Legacy
Unfortunately, Jean passed away from ALS in 2013.
Knowing the impact and the importance of the work that Jean started here, Walter Brinkman, Jean's devoted husband of 49 years, and the Presbyterian Women of Riverside Presbyterian Church helped to establish a memorial scholarship to benefit CAL students in financial need.
"There's not much you can do if you're 30 years old and don't have a diploma," said Walt.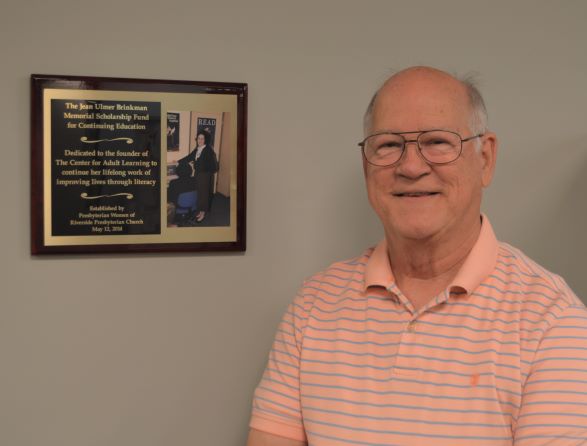 Since 2014, this scholarship fund has helped hundreds of adult learners realize their own dreams of earning a high school diploma by covering the costs of GED materials and testing. 
#The Jean Ulmer Brinkman Memorial Scholarship Fund
With 200,000 functionally illiterate adults reading below the sixth-grade level in Duval County today, Walt believes there's more reason than ever to give to the fund and to help the Center for Adult Learning at Jacksonville Public Library continue to grow. 
Gifts to this fund can be made through the Jacksonville Public Library Foundation and are tax-deductible.