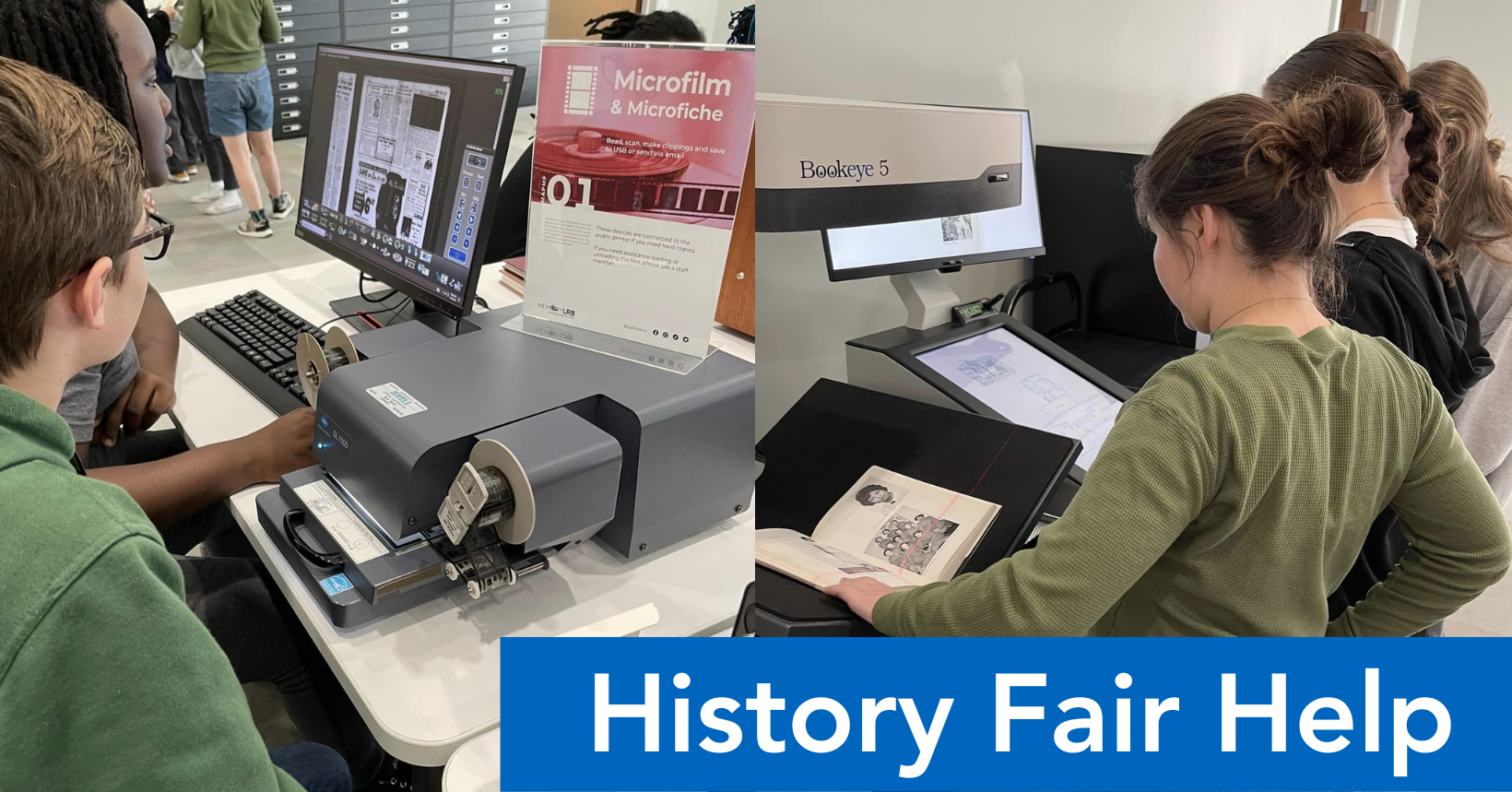 #Have a research project coming up?
Are you a middle or high school student doing local history research or preparing for the History Fair? Jacksonville Public Library has the materials, resources and support you need to do original research about people, ideas, and events of the past. What's more, you can access much of this information online from home just using your computer and student card!
#Not sure where to start?
You can start your research by using what we call "databases." A database provides credible, accurate information that you may or may not get elsewhere on the Internet or from Wikipedia. It is, essentially, a collection of information chosen by experts on the subject.
Like books, databases are not free – they cost thousands of dollars! However, also like books, the library has paid for them already! That means they are free to you; you just need your public library card or Student ID.
To get started:
Go to the Library home page: jaxpubliclibrary.org
Click on the Research button at the top
Click on Homework Help from the list of categories
The Homework Help page was designed just for students and contains links to databases you can use for research projects.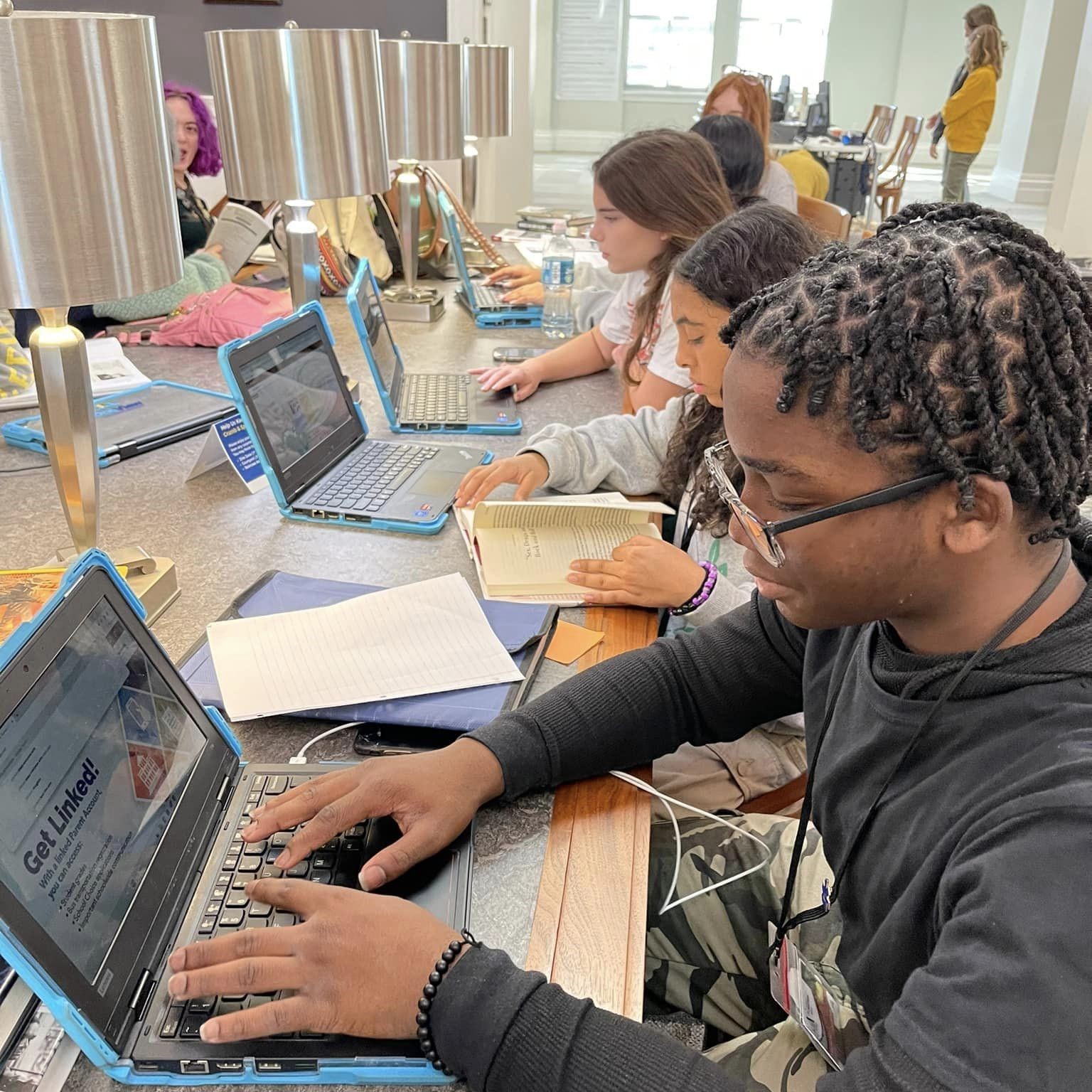 #Recommended databases
From the Homework Help page, click on ABC-Clio

Login: Library Card Barcode or your Student ID number (without the S)
PIN: Enter the four-digit month & day of your birth (ex: October 3 would be 1003)
ABC-Clio is actually a collection of databases and they are all listed.
Pro Tip: When conducting a search, make sure that the "all databases" setting is enabled rather than searching individual databases. Together, these databases cover everything from history to pop culture and current issues.

From the Homework Help page, select Opposing Viewpoints in Context

Login: Library Card Barcode or your Student ID number (without the S)
PIN: Enter the four-digit month & day of your birth (ex: October 3 would be 1003)
This is a database of "reliable facts and targeted opinions." It is meant to assist you in "developing informed conclusions" to better express your findings (and viewpoint) in a paper. It provides views both "for" and "against" many current topics. 
You can email, save or print the article using the icons at the top.
Pro Tip: If you scroll down to the bottom of an article, you'll find the citation for the source. You can select from MLA, APA, Chicago, and Harvard citation formats.
You may also want to check out Florida's Newspaper Database for full-text articles from Florida-focused journals and newspapers like Jacksonville's Florida Times-Union.
---
#Are you researching a local topic?
The Special Collections department at the Main Library has reference material related to Florida History, African Amercian History, Genealogy, and more. Most of this you can't check out and take home. But we have book scanners if you find something you think you'll need to save and refer to later.
Call ahead at (904) 255-BOOK or schedule an appointment online with our Special Collections librarians if you need help. They can even pull materials on a topic so they'll be waiting for you when you arrive! 
If you can't visit us in person, the Digital Library Collection is a collection of library materials that have been digitized (scanned, photographed, etc.) so you can access them from the comfort of your own home. These items can be photos, documents, audio recordings, or video recordings.
Pro Tip: Digital collections are a great place to go if you are looking for historic photographs.
If you are looking for local history, try Jacksonville Public Library's Digital Collections:
Go to the Library home page: jaxpubliclibrary.org
Click on Special Collections
Click on Digital Collections
Use the search bar in the upper right-hand corner to begin your search
---
#Other helpful resources:
The Digital Public Library of America (DPLA) is a project aimed at providing public access to digital holdings in order to create a large-scale public digital library. It searches a variety of library digital collections at once, including the National Archives, the Smithsonian Institution, and the Library of Congress.
To access this resource, visit: dp.la.