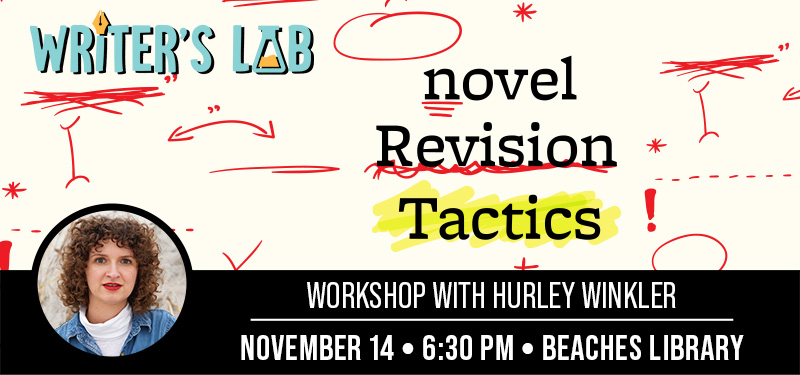 #Revising Your NaNoWriMo Project
With National Novel Writing Month (NaNoWriMo) starting in November, there may be a first draft (of what could become your first novel) in your immediate future! Putting pen to paper (or fingers to keyboard) is just the first step, though! Find out how to make your 50,000 words sparkle, shine, and start looking more like a finished novel with our next Writer's Lab workshop!
#JOIN
So you've finished writing a draft of a novel (or perhaps you're nearing the finish line). What comes next? Join writer Hurley Winkler to learn about novel revision tactics. You'll walk away with a stronger revision plan for your book-length project as well as renewed energy and inspiration.
Writer's Lab: Novel Revision Tactics, on Tuesday, November 14, at 6:30 p.m. at the Beaches Branch Library.
---
Instructor Hurley Winkler is a writer and a lifelong resident of Jacksonville. Her fiction and nonfiction work has appeared in Hobart, Neutral Spaces, The Millions, and elsewhere, and she interviews writers and musicians for The Creative Independent and WJCT's Jacksonville Music Experience. She's also the creator of Lonely Victories, a Substack community for writers and readers, where she facilitates the Book Club for Writers and teaches online writing workshops. 
#HURLEY RECOMMENDS
In her opinion, the best books on novel revision:
---
Be the first to know about upcoming Writer's Lab workshops and more! 
---