Friday, September 29, 2023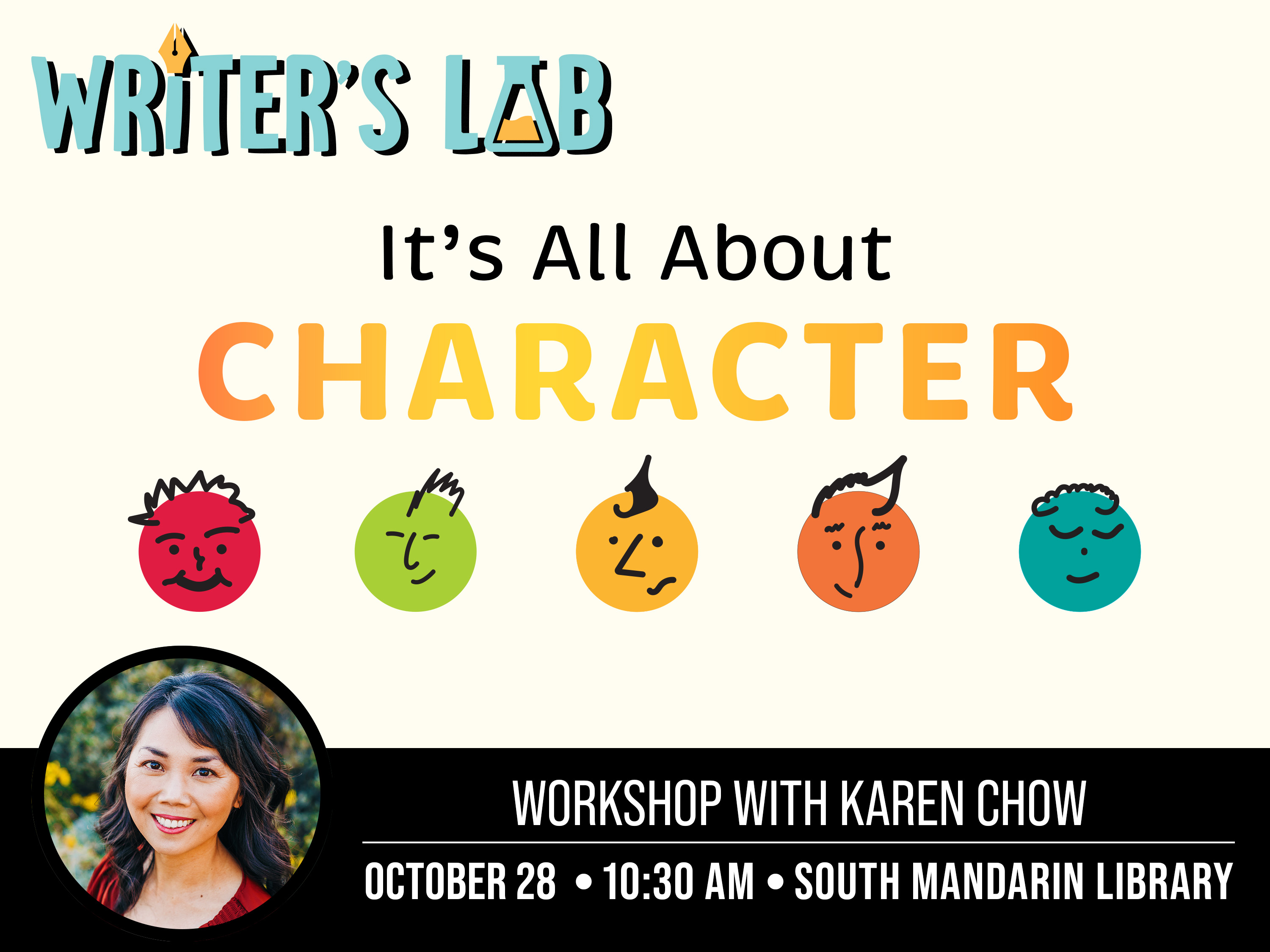 Whether you're writing for adults or children, it's important that your book's characters have, well, character! Join middle-grade author Karen Chow to learn how to make the people of your novel feel real and keep your readers wanting to learn more about them.
#JOIN
Writer's Lab: It's All About Character, on Saturday, October 28, at 10:30 a.m. at the South Mandarin Library.
There's no question that characters drive a story. In this writing workshop, author Karen Chow will guide writers to develop interesting characters, create active goals for them, and get into their heads, so readers will want to know more. Bring your writing tools because we will be writing!
---
Karen Chow is a Taiwanese-American author, who started writing novels as a college sophomore at Arizona State University, while earning a degree in electrical engineering. Now, she is an engineer by day and middle-grade novelist by night. Her debut middle-grade novel, Miracle, is a heart story that combines her love for music with her experiences witnessing her father passing away from pancreatic cancer.
She invites you to visit her at kchowrites.com.
#KAREN RECOMMENDS
Online reads to get you started:
---
Be the first to know about upcoming Writer's Lab workshops and more! 
---