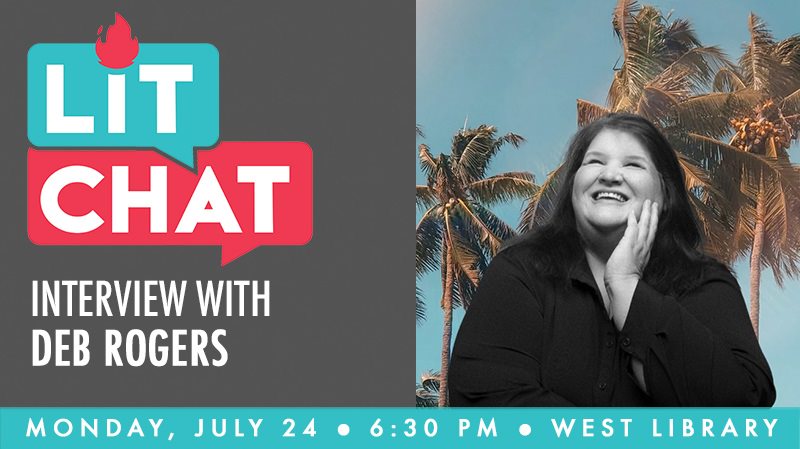 #"A New Talent Who Knows the Quirkiness of the Sunshine State"
People around the country know the tales of "Florida Men" and "Florida Women," but only those fortunate enough to live here can truly capture their spirit! Learn how Northeast Florida author Deb Rogers did exactly that with her wild debut novel, Florida Woman.
"Rogers relishes Florida's oddities and extremes, yet she makes Jamie quietly if quirkily sympathetic, lending the rollicking story a vulnerable heart. Readers will fall in love with this one." – Publishers Weekly
#JOIN
Lit Chat Interview with Deb Rogers, Monday, July 24 at 6:30 p.m. This event will take place live at the West Library and live via Zoom. An audience Q&A and book signing will follow the interview. Books will be available to purchase on-site or you can bring a copy purchased from your favorite bookseller.
---
Deb Rogers' novel Florida Woman was published in July 2022 by Hanover Square Press, an imprint of HarperCollins. Called "a bewitching debut" by Publisher's Weekly, Florida Woman was featured as an Indie Next Pick by the American Booksellers Association. Deb has lived and traveled throughout Florida working as an educator, policymaker and victim advocate, and she now lives on the Atlantic side of the state in the very haunted and very beautiful town of St. Augustine. While she'd love to stumble upon hidden pirate treasure along the coast someday, her daily obsessions tend to be thriller and heist movies, word puzzles, licorice, Florida manatees, and, of course, monkeys. Follow her on Twitter and Instagram at @debontherocks, or learn more on her website debrogersauthor.com.
Interviewer Kay Huggins is a creative, the owner of Aphelion Editing and Consulting, and the host of the Raindrop Corner Podcast. As a longtime resident of Jacksonville, Florida, they have sought to support local artistry, foster thought-provoking content, and aid in human rights advocacy. Kay is an English major with a concentration in psychology. For over a decade, their life has been dazzled with project management, technology industries, logistics, editing, writing, and production. Through the intersectionality of Kay's craft, they aim to champion the community by providing a platform to marginalized groups. Currently, Kay is writing their debut novel and enjoying leisure moments with their fur babies.
---
#READ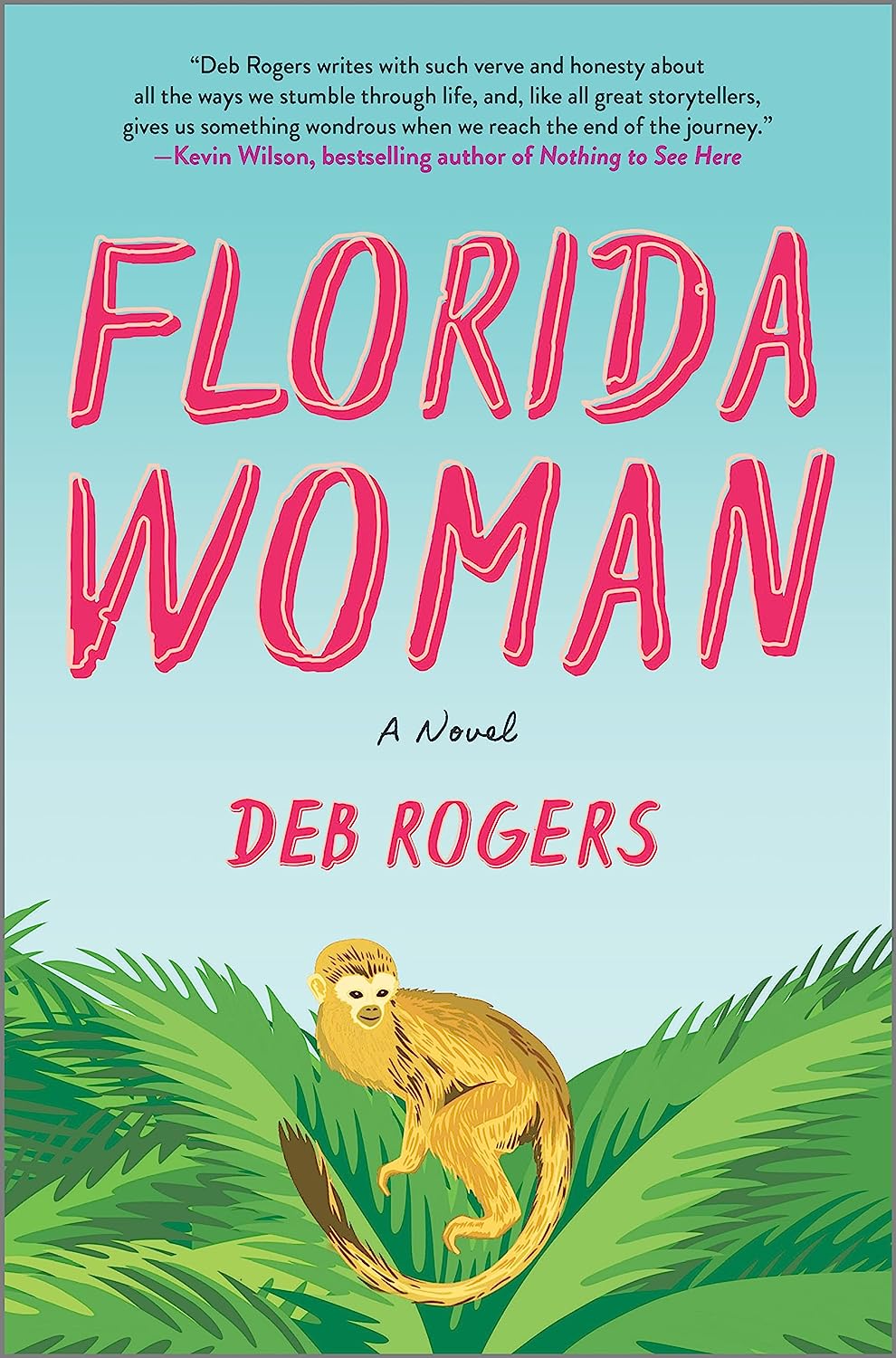 Jamie is a Florida Woman. She grew up on the beach, thrives in humidity, has weathered more hurricanes than she can count, and now, after going viral for an outrageous crime she never meant to commit in the first place, she has the requisite headline to her name. But when the chance comes for her to escape viral infamy and imminent jail time by taking a community service placement at Atlas, a shelter for rescued monkeys, it seems like just the fresh start Jamie needs to finally get her life back on track — until it's not.
Something sinister stirs in the palmetto woods surrounding her cabin, and secrets lurk among the three beguiling women who run the shelter and affectionately take Jamie under their wing for the summer.
Check out Deb's work from the library!
"Florida Woman ushers in a new talent who knows the quirkiness of the Sunshine State." – Sun Sentinel
---
#DEB RECOMMENDS
Learn about the origins of Central Florida's monkey problem by reading The Bitter Southerner's well-researched article: "Who Knew Monkeys Could Swim" by Jordan Blumetti.
Visit the Florida Museum of Natural History and take a walk through our state's past, beginning in the Eocene epoch (when Florida was underwater). 
Read some of Deb's favorite books that are set in Florida including The Orchid Thief by Susan Orlean, Lightwood by Steph Post and Swamplandia! by Karen Russell.