What could happen if a wife secretly took over her husband's presidency? Join us for Day #1 of the official, multi-state book tour for Tracey Enerson Wood's newest book, The President's Wife. Tracey will join us on the day of the book's publication to talk about her writing process and her other well-loved books!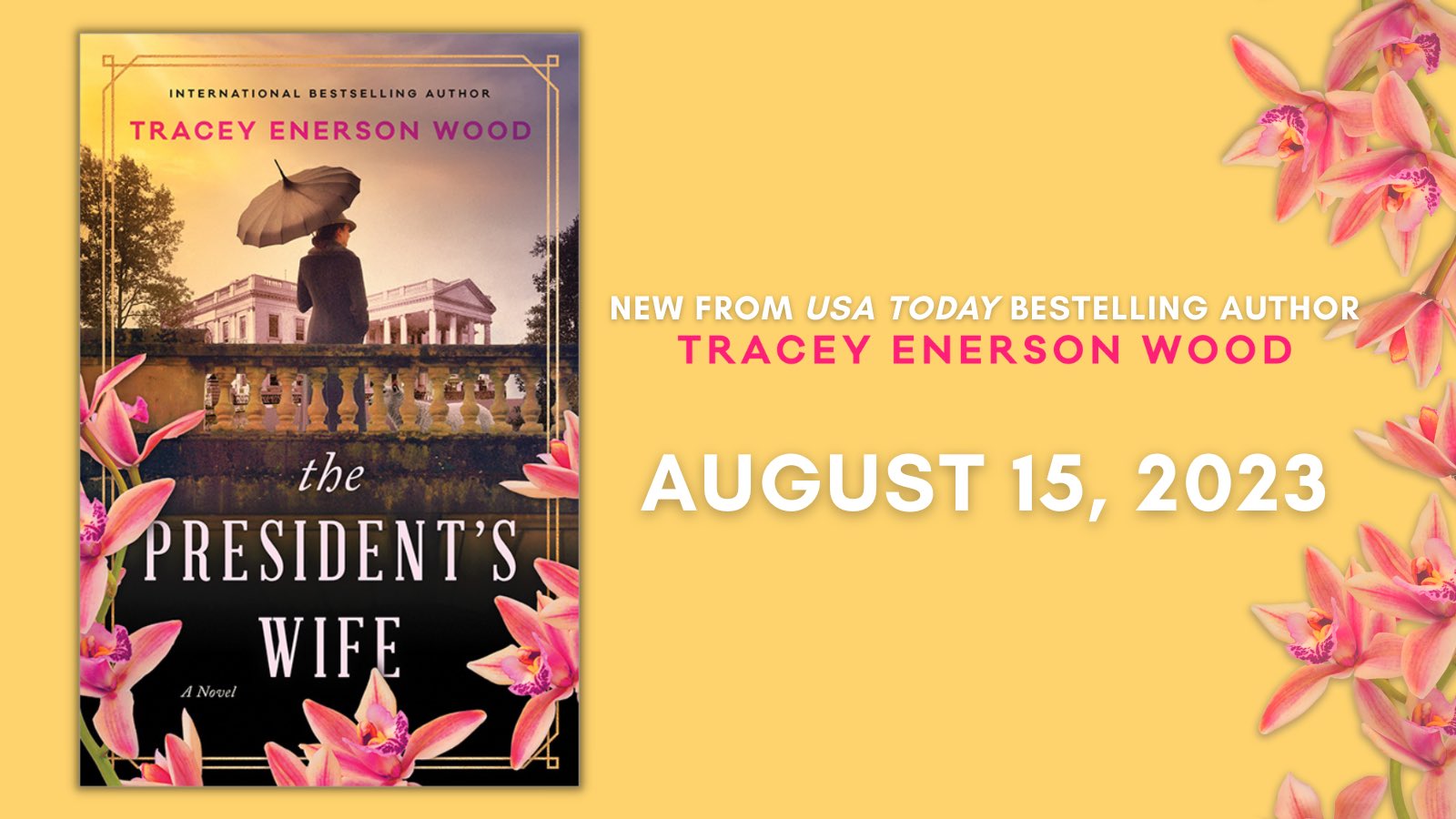 At once sweeping and intimate, The President's Wife is an astonishing portrait of a courageous First Lady and the sacrifices she made to protect her husband and her country at all costs. - Publisher
---
#Join the Lit Chat Interview
This event will take place Tuesday, August 15 at 3:00 p.m., live at the Beaches Library and will be live on Zoom. Books will be available to purchase on-site from The Bookmark or you can bring a copy purchased from your favorite bookseller.
---
Tracey Enerson Wood loves discovering amazing women whose stories have been lost to history and bringing them to life for today's readers. 
Her debut novel, The Engineer's Wife, historical fiction about the woman who built the Brooklyn Bridge, is an international and USA Today bestseller. Her newest book, The President's Wife, is centered on Edith Bolling Wilson, the second wife of Woodrow Wilson. She is sometimes described as America's first woman President because of the role she played after the President's massive stroke in October 1919.
Tracey has always had a writing bug. While working as a Registered Nurse, starting her own Interior Design company, raising two children, and bouncing around the world as a military wife, she indulged in her passion as a playwright, screenwriter and novelist. She has authored magazine columns and other non-fiction, written and directed plays of all lengths, including Grits, Fleas and Carrots, Rocks and Other Hard Places, Alone, and Fog. Her screenplays include Strike Three and Roebling's Bridge.
Other passions include food and cooking, and honoring military heroes. A New Jersey native, she now lives with her family in Florida.
---
Interviewer Jessica Hatch has a passion for writing laugh-out-loud fiction with a strong-beating heart. Her first novel, My Big Fake Wedding, debuted at #1 on Amazon's "Humorous American Literature" charts in August 2022. It went on to be a Lonely Victories Best Book of 2022, and her follow-up, How to Keep a Husband for Ten Days, was a BookLovr pick for spring 2023.
Jessica has worked in book publishing since 2013. She has had bylines published in Writer's Digest, The Millions, and G*Mob Magazine, among others, and she is a proud alumna of the Mors Tua Vita Mea workshop in Sezze Romano, Italy. Before being acquired by Bookouture, her debut novel won a pitch slam at the Brooklyn Book Festival in 2018 and was workshopped by acclaimed author Rumaan Alam at Aspen Summer Words in 2019.
Jessica was born outside of Richmond, Virginia, and now lives in Jacksonville, Florida, with her bartender husband, Paul, and their three cats. When she is not writing, you can find her jogging on the Riverwalk or planning her next international trip. Say hello on Instagram at @JessicaNHatch.
---
#Prepare for the Discussion
Check out Tracey's work from the library!
#The Library Also Recommends
For more excellent historical fiction, try these titles!
---