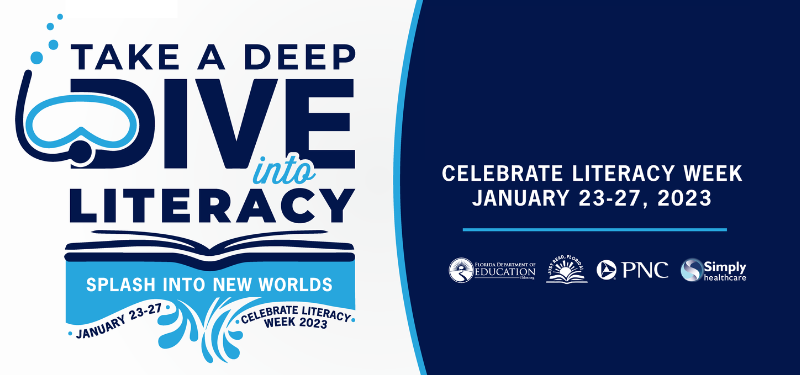 #Dive Into Literacy Week!
Did you know? January 23-27 is Celebrate Literacy Week here in Florida. It's designed to raise awareness about the importance of reading and to inspire Florida's students and families to make reading part of their daily routines. 
With that in mind, Jacksonville Public Library invites you to "Take a deep dive into literacy!" with some of the most talked about and checked-out books of 2022. These books have been making a big splash with readers right here in Jacksonville and across the world!
---
#The Most Checked-Out Children's Book Series
#Popular Picture Books for Kids
#Popular Chapter Books & Graphic Novels
---
#The Most Checked-Out Manga & Comics for Teens
#Popular Young Adult Books
---