#Jax Stacks - September 2023
Welcome to a new month of the 2023 Jax Stacks Reading Challenge! We are going to give you suggestions for each* category in the challenge every month so that you always have a great library book waiting for you when you need it. Check our blog every month for a new round of ideas, and feel free to share your progress and recommendations on social media using #jaxstacks.
---
Never miss a book recommendation or event! 
---
#Jax Stacks Book Club
Share what you're reading with other Jax Stacks readers at our monthly Jax Stacks Reading Challenge Book Club. Each month we will highlight and discuss one or two categories at the book club. You are welcome to share whatever books you're reading as long as they count for the challenge.
On Wednesday, September 13 @ 7 p.m., join us at Southeast Regional Library to discuss "A book with a non-human protagonist." 
---
---
#Reward Yourself
Are you close to completing the Jax Stacks Reading Challenge? You now have your choice between a Jax Stacks-branded tumbler or sunglasses (while supplies last). Be sure to send a picture with your completed bookmark to us at jplprograms@coj.net to claim your prize!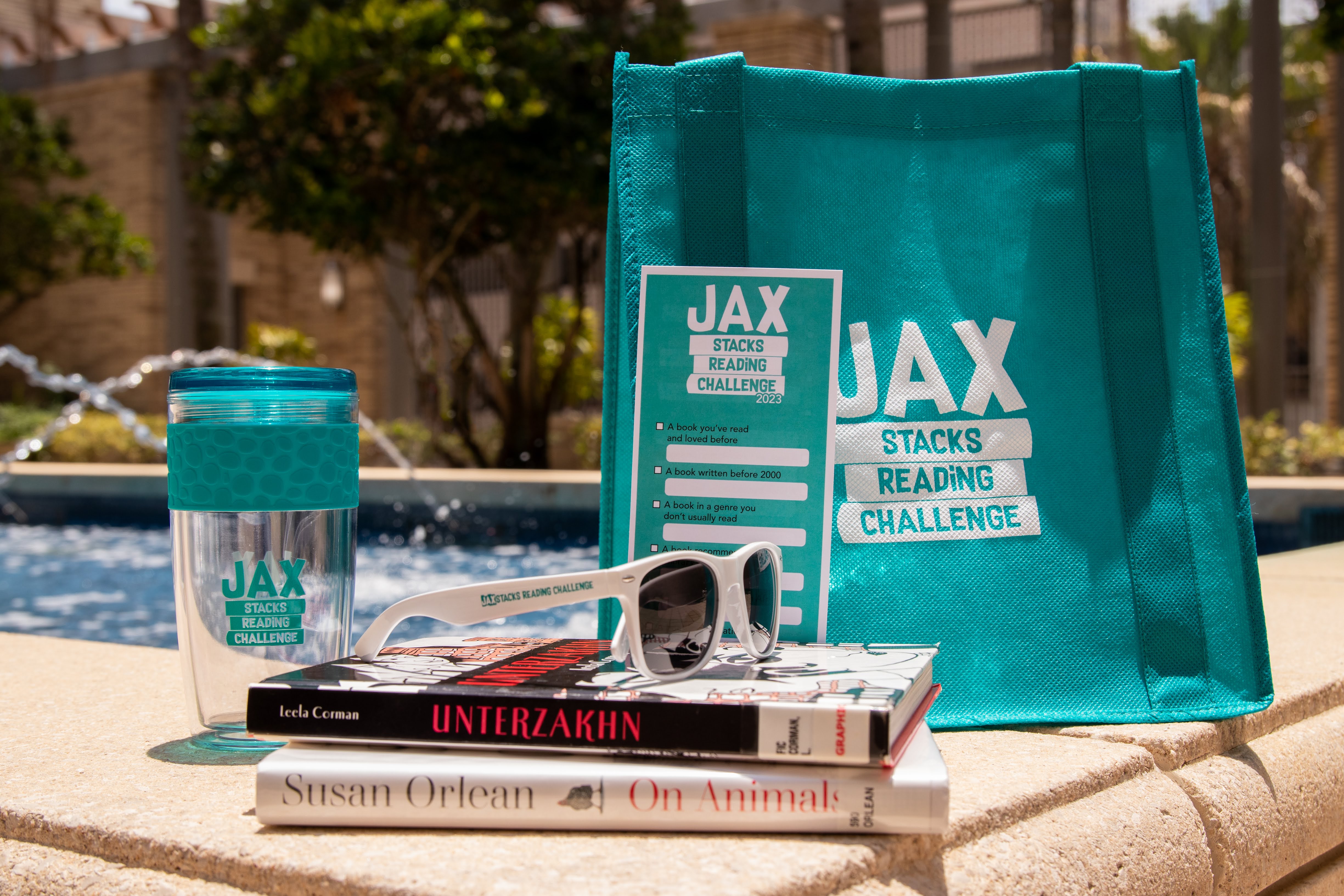 ---
#More Recommendations
Note: We can't help you with "A book you've read and loved before", but we're happy to have you share them with us on social media! We love to see what folks are reading.
Second note: All of these recommendations can fit in the category "A book recommended by a library staff member," and we encourage you to seek out your local branch staff or request a personalized booklist for more recommendations.