#How to Use Curbside Pickup
Are you in a hurry? Have the family pet in the car? Do you have limited mobility or are you looking for a socially-distanced way to receive your library holds? Our convenient Curbside Pickup service makes picking up library materials like books, DVDs and CDs that you've place on hold easier than ever before! Our staff will bring your items directly to your vehicle!
To get started, just follow these four easy steps!
#1. Place your hold
Visit bit.ly/jaxlibrarycatalog or the homepage of our website and search for books, audiobooks, DVDs or CDs you'd like to check out. Then, place those items on hold and pick the library location where you plan to pick them up. We'll pull it from the shelves at that location or, if need be, ship it there for you.
Pro Tip: "Place a Hold" doesn't always mean "go on a waiting list." You can use the hold feature to have a book sent right from one location in Jacksonville to another one that's closer to you!
#2. Get notified
You'll receive an email (or phone call) letting you know that your item(s) are ready for you to pick up.
#3. Come and get it
When you arrive, park your car in the designated curbside parking spot and call the number on the sign.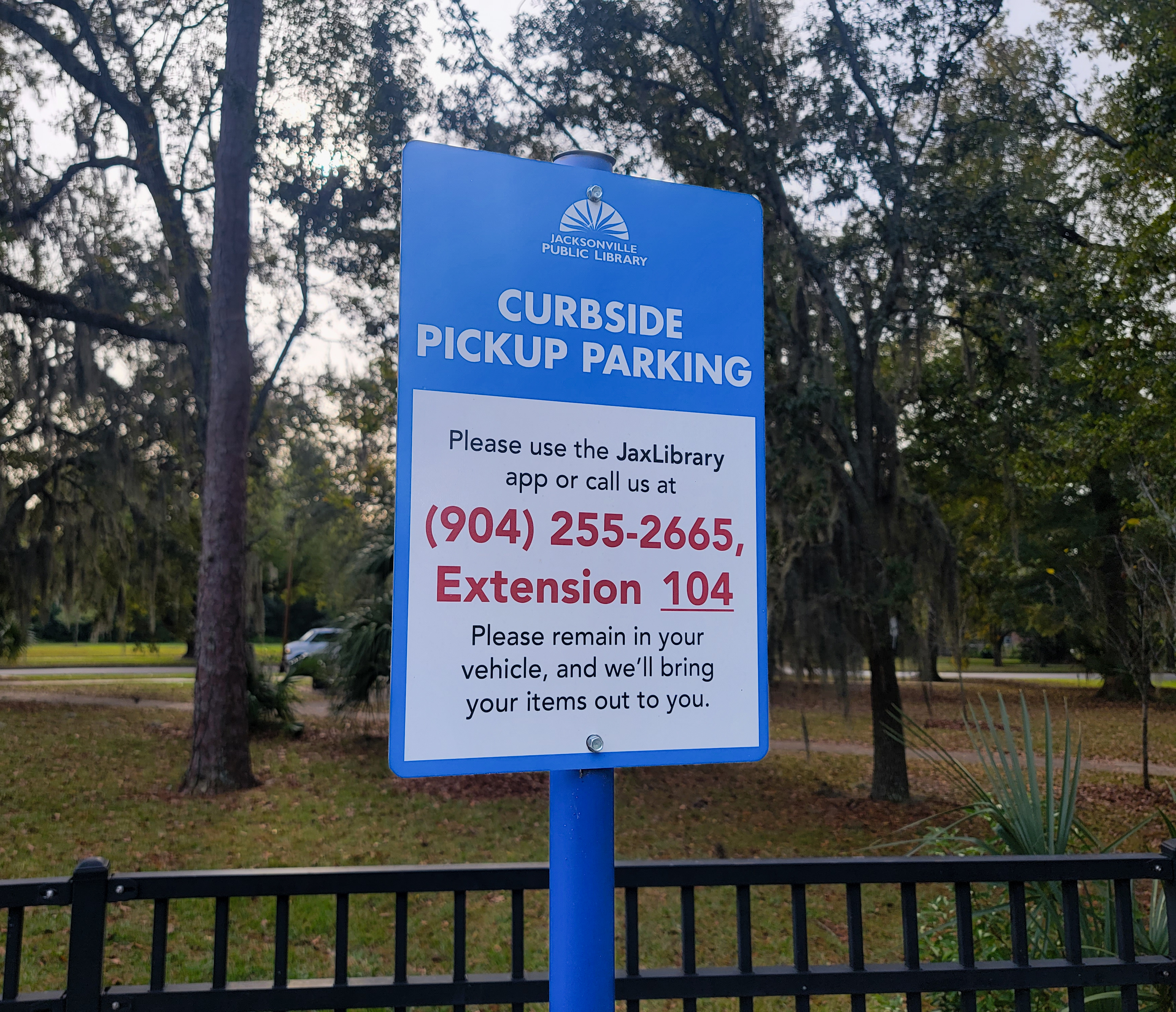 Please note: All Curbside service ends at 6 p.m. So, please be at your pickup location before that time.
#4. You're off!
The staff will bring your items out to you and place them in your trunk, back seat, passenger seat, rumble seat... whatever works for you!
BONUS TIP: Visit mid-day for faster curbside service!