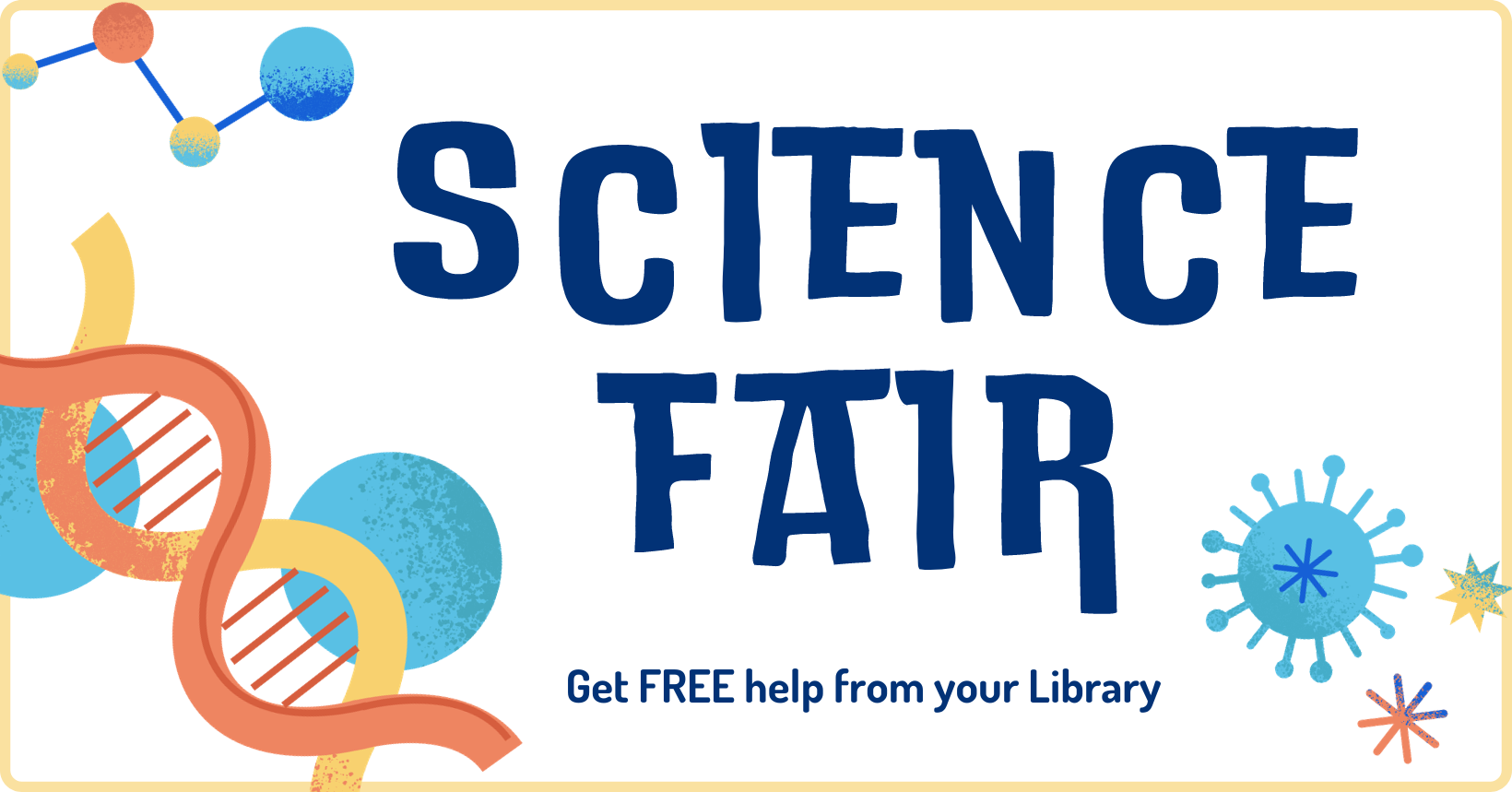 #You've got a Science Fair Project to do... Now what?
Looking for project ideas? Have an awesome experiment in mind but you're just not sure how to get started? Don't worry, the Library has your back!
We have a digital resource for you called "Science in Context" that can help you choose and conduct a successful experiment! You'll get everything you need including an outline of how to do an experiment, a list of the materials you'll need, related resources for the research section of your project, and a citation in the format you need for the experiment!
The best part: It's FREE and available anytime, at the Library or even at home!
#How to use Science in Context
To get started on your Science Fair project:
Go to the Science in Context database by clicking or typing this link into your internet browser's address bar: www.jaxpubliclibrary.org/science-context
Enter your Library Card Number (Duval County Public School students: enter your S number).
In the Search Bar, type Science Fair Projects and Experiments and click the magnifying glass to search.
Scroll down the page and in the grey ON THIS PAGE section, click the link that says Experiments
Now you have a big list of experiments for all grade levels. To get the ones for your grade level, look over to the right where it says FILTER YOUR RESULTS and click on the button that says Content Level.
Click the box next to the Level that matches your grade and click the Apply button. See the CONTENT LEVELS chart on the right for help. 
Now you have a list of projects that you can do with everything you need to complete them!
#Content Levels for all "Gale in Context" documents
Gale in Context documents are assigned content levels on their Lexile measure (or target audience if there is no Lexile measure on the document).
| | | |
| --- | --- | --- |
| Level 1 | Up to 500L | Generally lower elementary |
| Level 2 | 501L - 850L | Generally upper elementary |
| Level 3 | 851L - 1100L | Generally middle school |
| Level 4 | 1101L - 1300L | Generally middle school |
| Level 5 | 1301L and Up | Generally high school and above |
#More from Gale (One File)
You may also want to check out Teen Science Fair Sourcebook: Winning School Science Fairs and National Competitions by Tanya M. Vickers (available from Gale One File: High School Edition). This downloadable 50-page booklet offers practical advice for those who aspire not just to complete their projects but to win science competitions.
---
#Ask a Librarian
If you get lost or have any questions about how to find or use this database you can visit your local library or call us at (904) 255-BOOK (or 255-2665). 
Feel free to tag @jaxlibrary if you post your experiment on social media! Good luck and have fun!!
#More Homework Help
Check out the Library's other digital resources and databases for more help with your Science Fair or other school projects:
---