Tuesday, February 23, 2021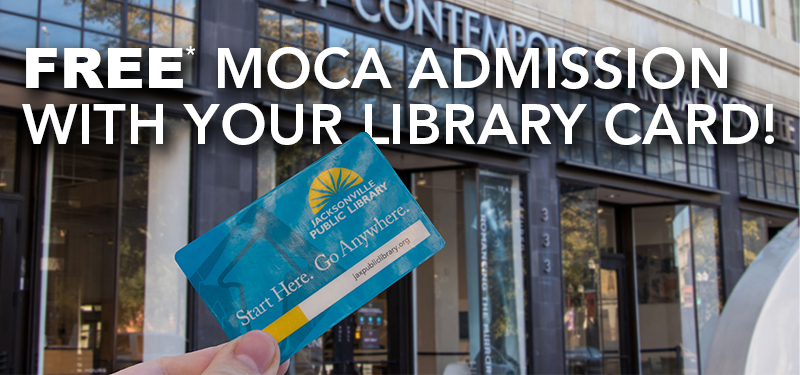 #Another Perk of Your Jacksonville Public Library Card
Jacksonville Public Library and The Museum of Contemporary Art have announced a new perk that comes with being a card-carrying member: you can now score free admission to MOCA with your library card on the final Friday of each month. Library cardholders can also save on MOCA memberships!
This new partnership strengthens the tie between the Library and the Museum. You can visit the Museum and if you find an artist you love, you can go back to the library to do more research on the artist. It's also a great way to spend a day downtown.
#How does it work?
Library cardholders simply need to show their Jacksonville Public Library card on the last Friday each month at MOCA Jacksonville's museum (333 Laura St. N. downtown next to the Main Library) to be admitted for free. Library customers may show their physical card, key tag, or virtual card available through the Library's mobile app. Duval County Public School students can show their student ID, which also serves as their public library card. All Jacksonville Library cardholders—including residents, educators, students, military, and those who hold active non-resident cards—are eligible for this benefit. 
If you do not have a library card, click here to sign up for one. Or, you can pop into the Main Library branch which is just steps away from MOCA, and sign up for a library card in person!