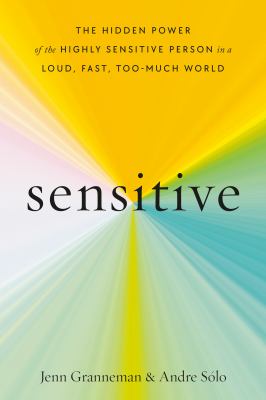 Founders of the Highly Sensitive Refuge site who tell visitors "high sensitivity can be strong" and "it's okay to be a highly sensitive person", Jenn Granneman and Andre Solo share their thoughts on how to develop the gift of sensitivity into a powerful tool to enhance your own life and the lives of others around you. Being labeled as "sensitive" has a largely negative connotation in the modern society, describing someone who is easily offended or lacks mental toughness. We instill this bias against sensitivity and emotional awareness early with lessons like "sticks and stones may break your bones, but names will never hurt you." 
As with many books of this genre, readers may find little bits of themselves in the personal descriptions. A particularly interesting chapter was the one dealing with empathy, a difficult thing for those who sense the needs of others so acutely. The cure for this, the authors argue, is compassion. More than empathy, compassion is when action is combined with a sense of sorrow for someone else's plight. Another consistent message is the harm of overstimulation, both from the physical environment and from other people in school, the workplace, or the technology that we have few safe harbors from.
A book easily enjoyed by those with no training in psychology, Sensitive: The Hidden Power of the Highly Sensitive in a Loud will hopefully leave readers with an awareness of something about themselves or a better understanding of the behavior of a family member or colleague at work. Not every therapy or life-practice brought up is practical for the life of the everyday person, but for those who enjoy emotional self-discovery, this book and others on this recommended list will be worth your time.