Thursday, February 23, 2023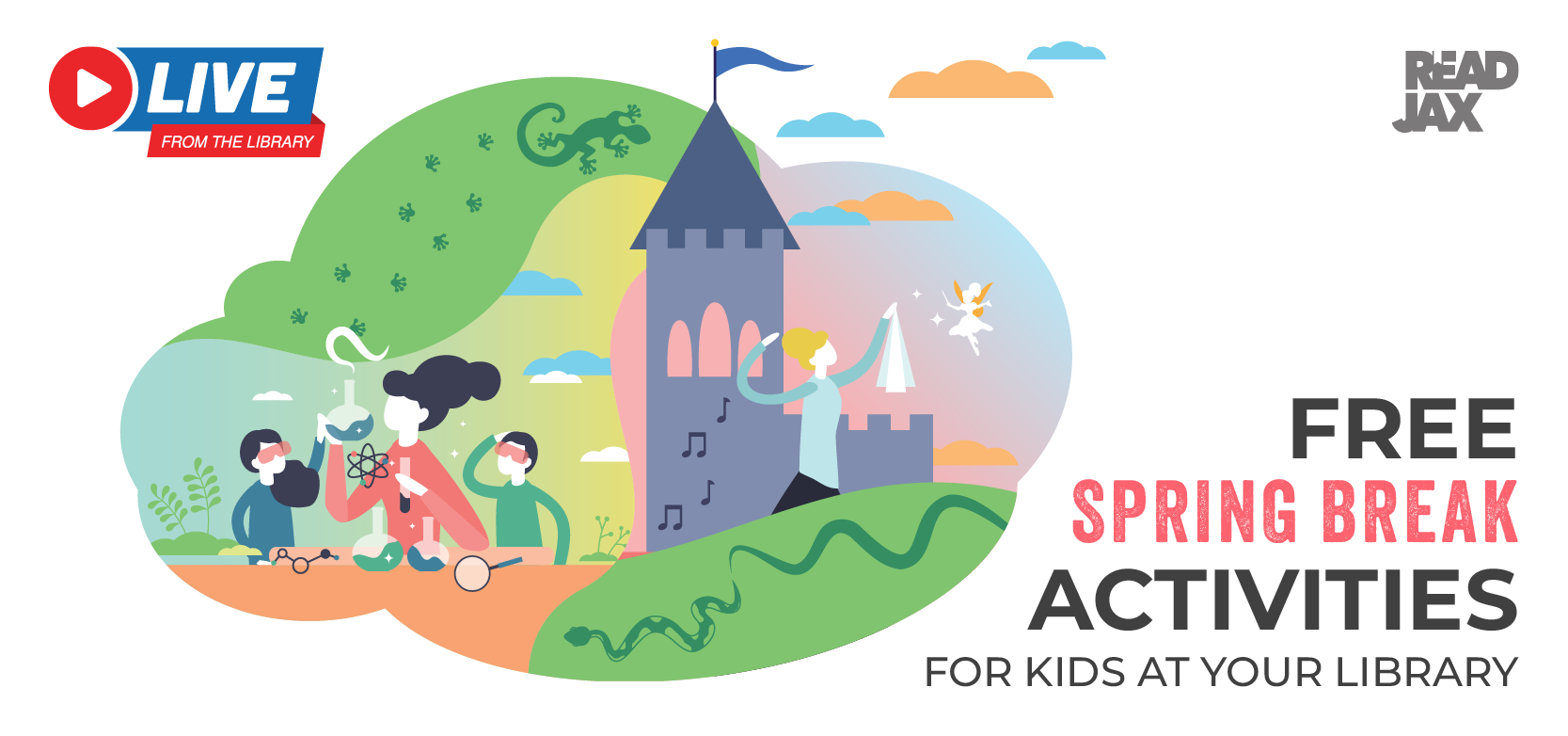 #Live from the Library
Are you looking for ways to keep the kids entertained during Spring Break? We've got live animals, scientists, storytelling puppets and other special guests performing "Live from the Library" March 13 - 17 in seven locations all across Jacksonville! The best part? It's all FREE to library cardholders!
#Interactive fun for the whole family!
Do your kids like snakes and lizards? They'll get a chance to interact with local and exotic reptiles and learn how they live at Scaly Sensations with Wild Wonders. There will even be a few warm fuzzies for kids (or adults) who don't want to hold or pet the reptiles.
If you've been wanting to do more STEM projects at home, join us for At Home Science where you'll learn how to do amazing science, all from things you probably already have in the kitchen!
Go on a balloon Journey through Fairy Land with Glenda, Hansel and Gretel. Or, find a Magical Fairytale Adventure with your new (favorite) fairy godmother, Pinkie! She'll be joined by puppets telling stories, live animals, and, of course, a fair bit of magic!
Registration is required and attendance is limited! Save your spots now!
#March 13:
#March 14:
#March 15:
#March 16:
#March 17: 
#A few program notes:
Please arrive early to check in. Check-in starts 30 minutes prior to the start of the program. When the program begins, unfilled registered spots will be made available to customers on a first-come, first-served basis. 
*Programs at these branches were made possible by the Friends of Bill Brinton Murray Hill Library and Friends of South Mandarin Branch Library.