Tuesday, January 17, 2023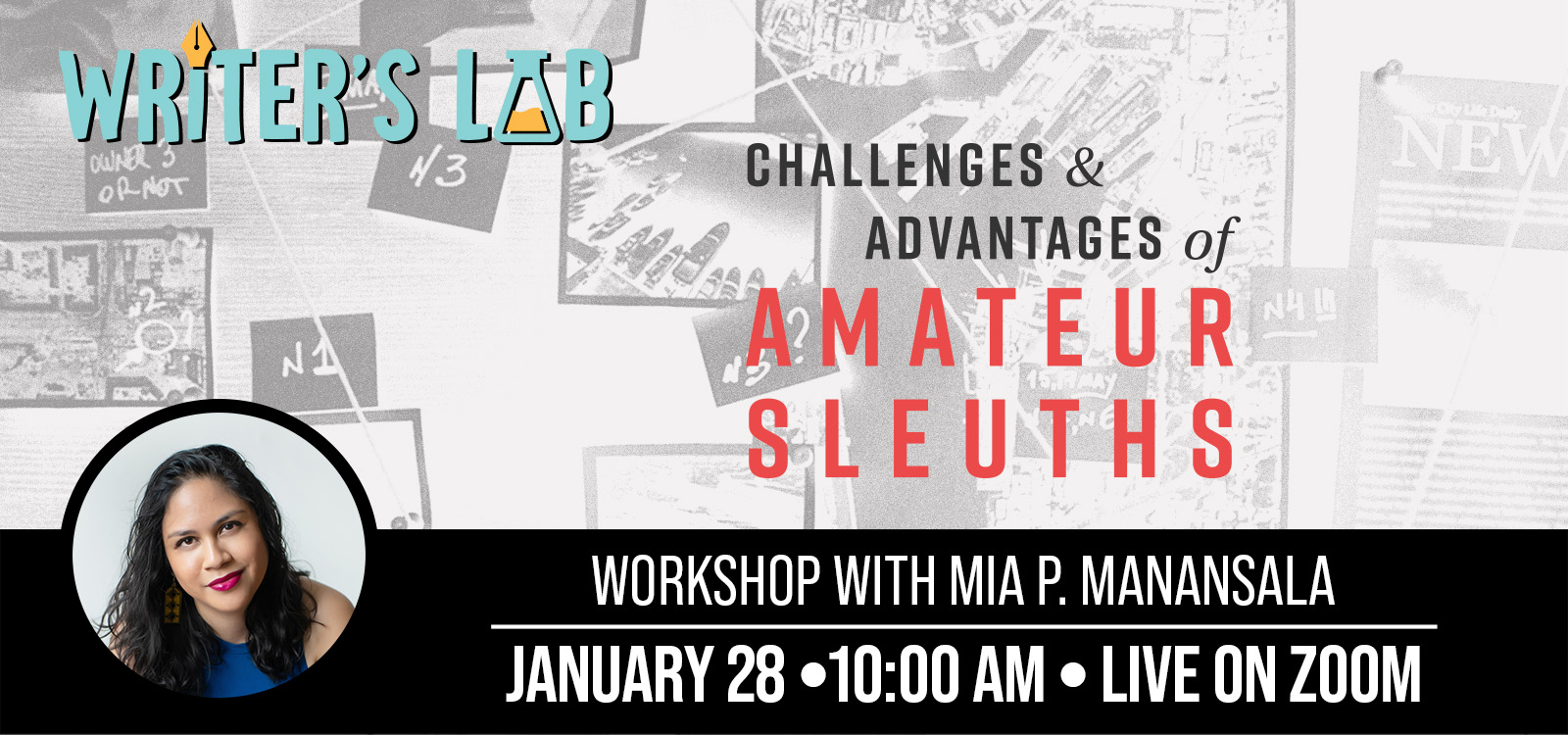 Are you itching to write a mystery story where the professional crime solvers take a backseat to an amateur investigator? Learn tips and techniques for making your story shine in this workshop with cozy mystery writer Mia P. Manansala!
#JOIN
Writer's Lab: The Challenges and Advantages of Amateur Sleuths, on Saturday, January 28, from 10 a.m. - 12 p.m., live on Zoom. Please note: Registration is required for this event. Registered participants will receive a recording of the workshop after the event.
Why are amateur sleuths so popular? What are the unique challenges of having one as your protagonist and what are the benefits? This session will answer these questions and more as we dissect amateur sleuths in popular fiction and learn how to make the most out of this common character trope through discussion and exercises.
#Register online here!
---
Mia P. Manansala is a writer from Chicago who loves books, baking, and badass women. She uses humor (and murder) to explore aspects of the Filipino diaspora, queerness, and her millennial love for pop culture. 
#READ
Mia writes about an amateur sleuth in her Tita Rosie's Kitchen series, which you can check out from the Library!
#MIA RECOMMENDS