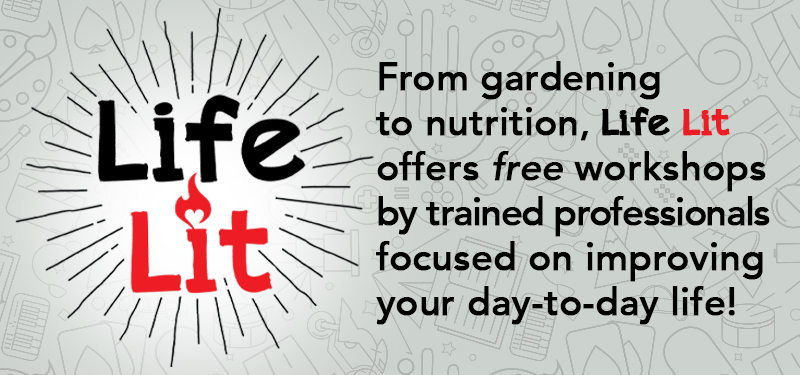 Do you have questions about how much and how often to water your garden? Want to avoid common garden mistakes or learn how to grow a completely organic garden with no harmful pesticides? Learn all the tips and tricks from Master Gardeners and our friends at the UF Extension Office!
#Sign up for these great FREE gardening workshops:
Get the Life Lit monthly newsletter and save your seat at exciting learning events like these! You can also search our event calendar for more upcoming workshops offered by our community partners at the Library.