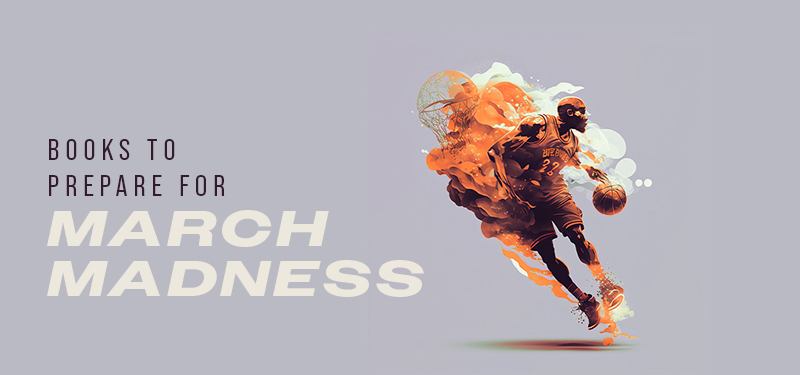 #Great Books About Ballers 
March Madness has begun! Are you ready? The climax of the college basketball season brings with it great games, amazing athletes, and ultimately, an exciting Final Four showdown! Will your favorite team come out on top? Will their game be one for the history books?
#Rivalries
Basketball is an extremely competitive game - for both the players and the fans! The Perfect Game by veteran sportswriter Frank Fitzpatrick chronicles one of the greatest upsets in college basketball history at the 1985 Villanova v. Georgetown national championship. 
Blue Blood II: Duke-Carolina by Art Chansky is a must-read for Duke and University of North Carolina fans. 
#Trailblazers and Record Breakers
If you're a University of South Carolina fan, you've probably been watching the women's team closely this year. Inaugural Ballers by Andrew Maraniss is the true story of the first US Women's Olympic basketball team in 1976. These women not only went on to become some of the most legendary figures in the history of basketball but they also laid the foundation for the rise of women's sports in American, paving the way for girls everywhere.
Did you know there was a time when jump shots didn't exist in basketball? When the sport was invented in 1891, players would take set shots with both feet firmly planted on the ground. In Rise and Fire: The Origins, Science and Evolution of the Jump Shot - and How It Transformed Basketball Forever, sportswriter Shawn Fury relives some of the sport's most unforgettable plays and gravity-defying players.
#For the love of the game
Are you a history buff? Acclaimed journalists Jackie MacMullan, Rafe Bartholomew and Dan Klores compiled nearly a thousand hours' worth of interviews with some of basketball's greats in their book, Basketball: A Love Story. Inspired by a major ESPN series, the book includes previously untold stories from legendary players like Kobe Bryant and LeBron James, iconic coaches like Phil Jackson and Coach K, and other trailblazers and glass-ceiling breakers like Cheryl Miller and Lisa Leslie.
Check out our booklists below for more reading recommendations:
---
#Books for Adults
#Books for Teens
#Books for Kids