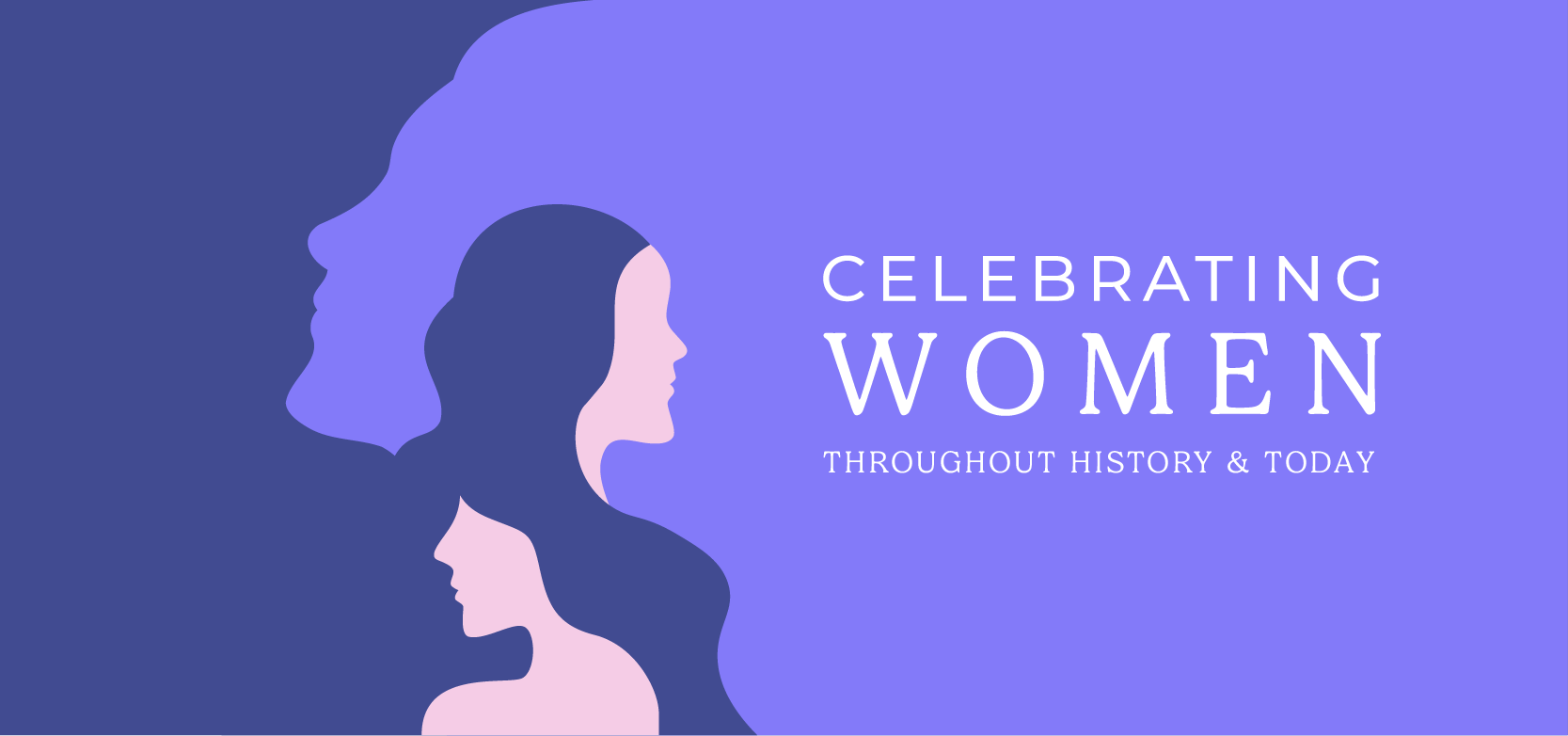 #March is Women's History Month
Join us in celebrating women and girls who have made (and keep making) history! From the brave women who fought for the right to vote, to artists,  journalists, mathematicians and astronauts (and everything in between): Your Library has an amazing collection of books written by and about these phenomenal women and their contributions to US and world history. 
Too often, the women were unsung and sometimes their contributions went unnoticed. But the achievements, leadership, courage, strength and love of the women who built America as vital as that of the men whose names we know so well." - President Jimmy Carter, 1980
#Anna Marie Rosenberg
Anna Marie Rosenberg has been described as the "real power behind national policies critical to America winning [World War II] and prospering afterward." Rosenberg was a Hungarian Jewish immigrant to the US who became friends with Eleanor Roosevelt and eventually became FDR's "Mrs. Fix-it" and the Assistant Secretary for Defense. 

Learn more about Rosenberg at our next Lit Chat Interview with Christopher Gorham Monday, March 13 at 1 p.m. live on Zoom. His new book, The Confidante, is the first-ever biography of this little-known but important figure in American history.
---
#Giving them their flowers
How many women artists can you name? Women Artists A to Z by Melanie LaBarge and Caroline Corrigan is an empowering and educational alphabet picture book presenting the most famous and the most underrepresented women in the fine arts. 
Hidden Figures by Margot Lee Shetterly is the previously untold true story of four African American women who helped launch our nation into space. In addition to the major motion picture, the original novel has also been adapted for young readers and as a picture book! Now, everyone can read their story and learn about their contributions to history!
#Book Recommendations for Kids
#Book Recommendations for Teens
#Book Recommendations for Adults
---