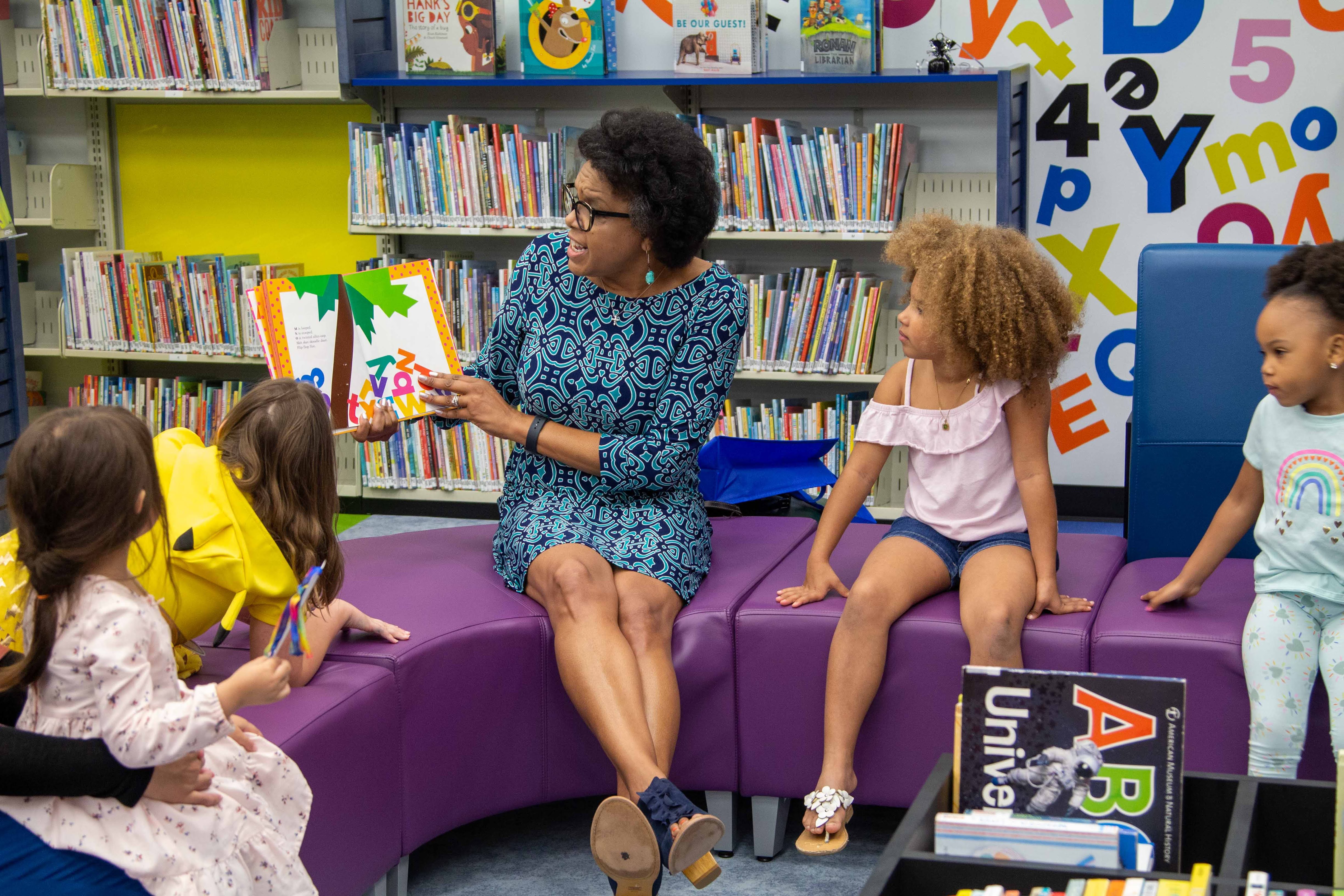 #The Power of Reading
You know the power of a good book. And if you're a parent, you know that it's important for your kids to see you reading for enjoyment. But as adults, we're all reading role models! The more we use the Library, talk about books, and attend awesome author events and book signings, the more literate (and well-read) Jacksonville becomes. That's why we hope you'll celebrate reading with your community starting March 27 through April 1 for Celebrate Reading Week!
#Drop Everything and Read at Your Local Library
Monday, March 27 at 4 p.m. – Westbrook Library with Sheronda Holzendorf
Monday, March 27 at 5 p.m. – Southeast Library with Hind Chahed
Wednesday, March 29 at 4:30 p.m. – Mandarin Library with Latoya Jones
Wednesday, March 29 at 4:30 p.m. – Argyle Library with Michelle Goolsby
Friday, March 31 at 12:30 p.m. – Regency Library with Safa Mahjoub
Drop Everything and Read reminds families to make reading a priority in their lives. Join us as graduates and participants of the Parents Who Lead program lead us all in public readings of their favorite storybooks!
---
#Junior Lit Chat with Patricia J. Murphy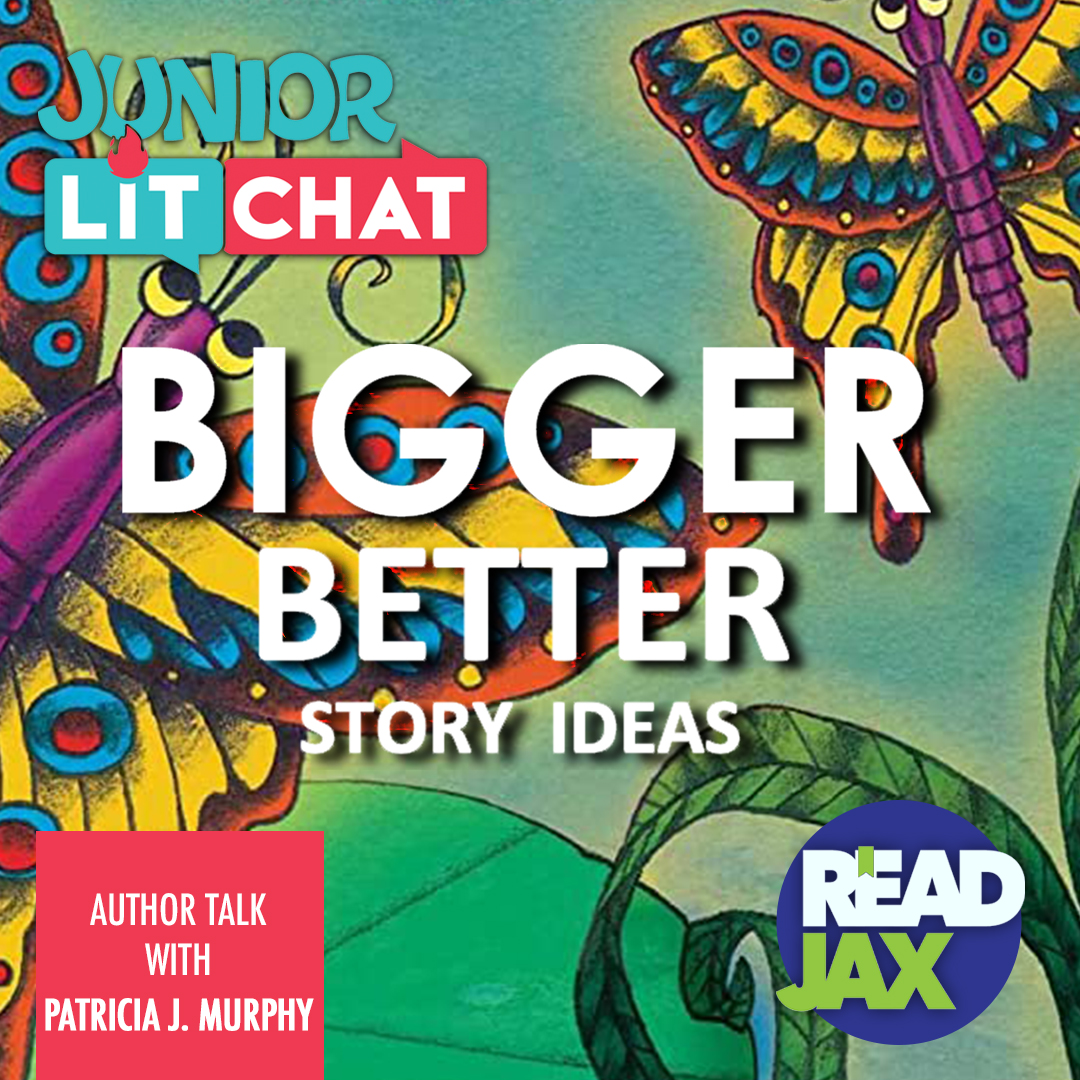 Join us for "Bigger Better Story Ideas," a special Junior Lit Chat on Wednesday, March 29, at 6 p.m. at the Highlands Library. 
Patricia J. Murphy is an award-winning children's author (of more than 150 books) who believes in giving children the tools they need to capture their big ideas and share them with the world. Kids will leave the program with their own "Super Duper Idea Catchers" for writing down all their big ideas!
---
#Lit Chat Interview with Tommy Orange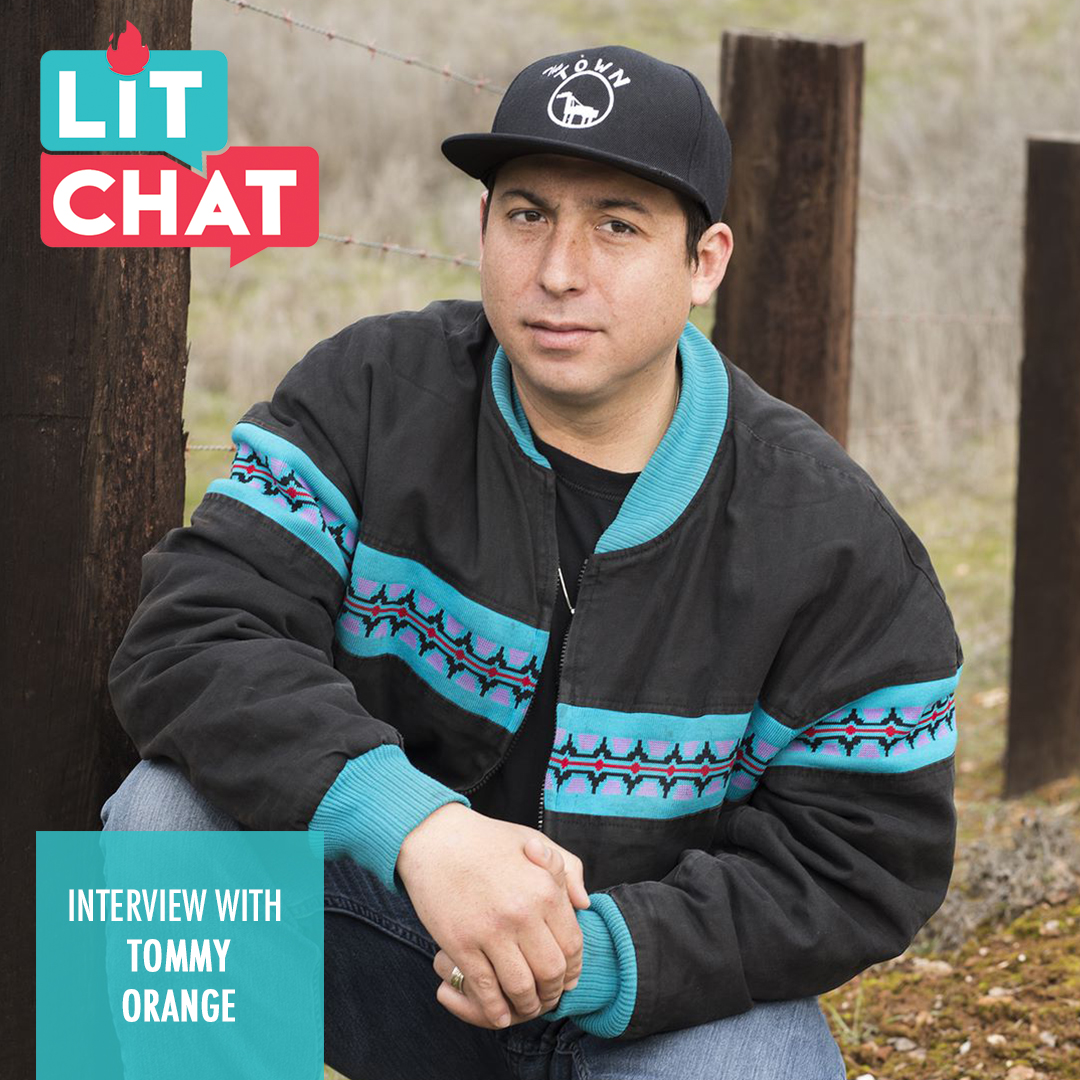 Join an exciting Lit Chat Interview with New York Times bestselling author Tommy Orange, live at the Main Library's Hicks Auditorium on Friday, March 31, at 6:30 p.m. You can also stream the interview live on Zoom. Tommy and interviewer Prof. Nicole Nesberg, Migizi Miigwan (Eagle Feather) will discuss Tommy's American Book Award-winning novel, There There. A book signing will follow, with books available for sale on-site by San Marco Books and More.
---
#Family Reading Day
Celebrate Reading Week ends with a huge family reading event downtown at James Weldon Johnson Park (135 W. Monroe St.), across from the Main Library. Emmy-winning journalist, Action News Jax Anchor Tenikka Hughes, will kick off the event and emcee the award ceremony for the winners of the Celebrate Reading Week Book Review Writing Contest.
Kids are invited to come dressed as their favorite book characters and join us for a parade around the park. Plus, they can start building their own home library that they can read anytime with a free Book Giveaway sponsored by READ USA (until they run out)!
Your kids will also enjoy fun reading-themed activities, face painting, balloon twisting, and so much more! A FREE boxed lunch from Firehouse Subs will be provided!
Special appearances by:
---
#Tenikka's Books for Kids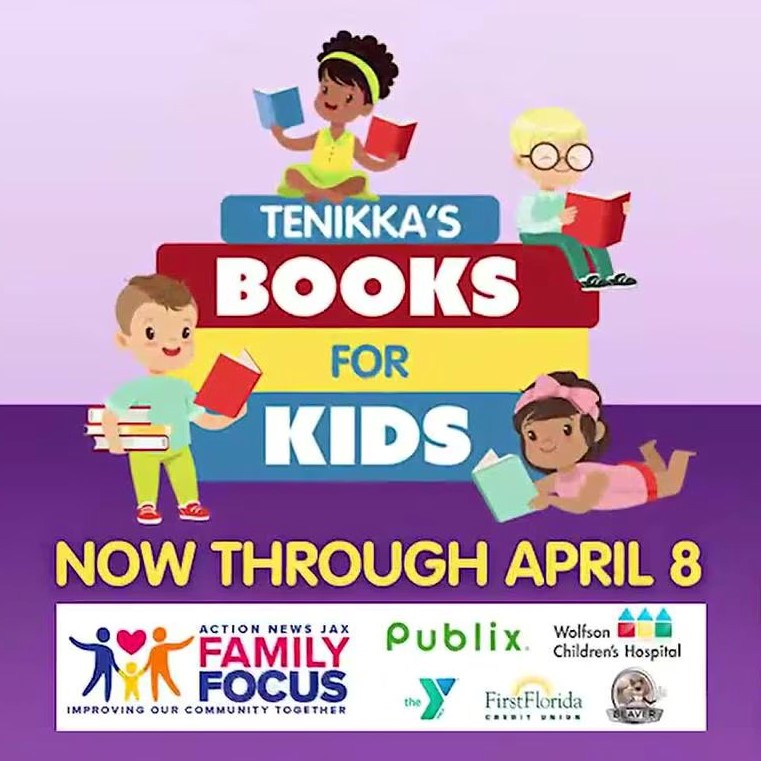 This year, the annual book collection drive, also known as #TB4K, runs from Monday, March 27 to Saturday, April 8, 2023.
Tenikka is asking for book donations and encouraging adults to make time to read with the kids in their life. She is collecting new and very gently used books for local children from birth to 18 years old. This includes everything from picture books for babies, books for new readers and chapter books for teens.
You can donate books in several ways: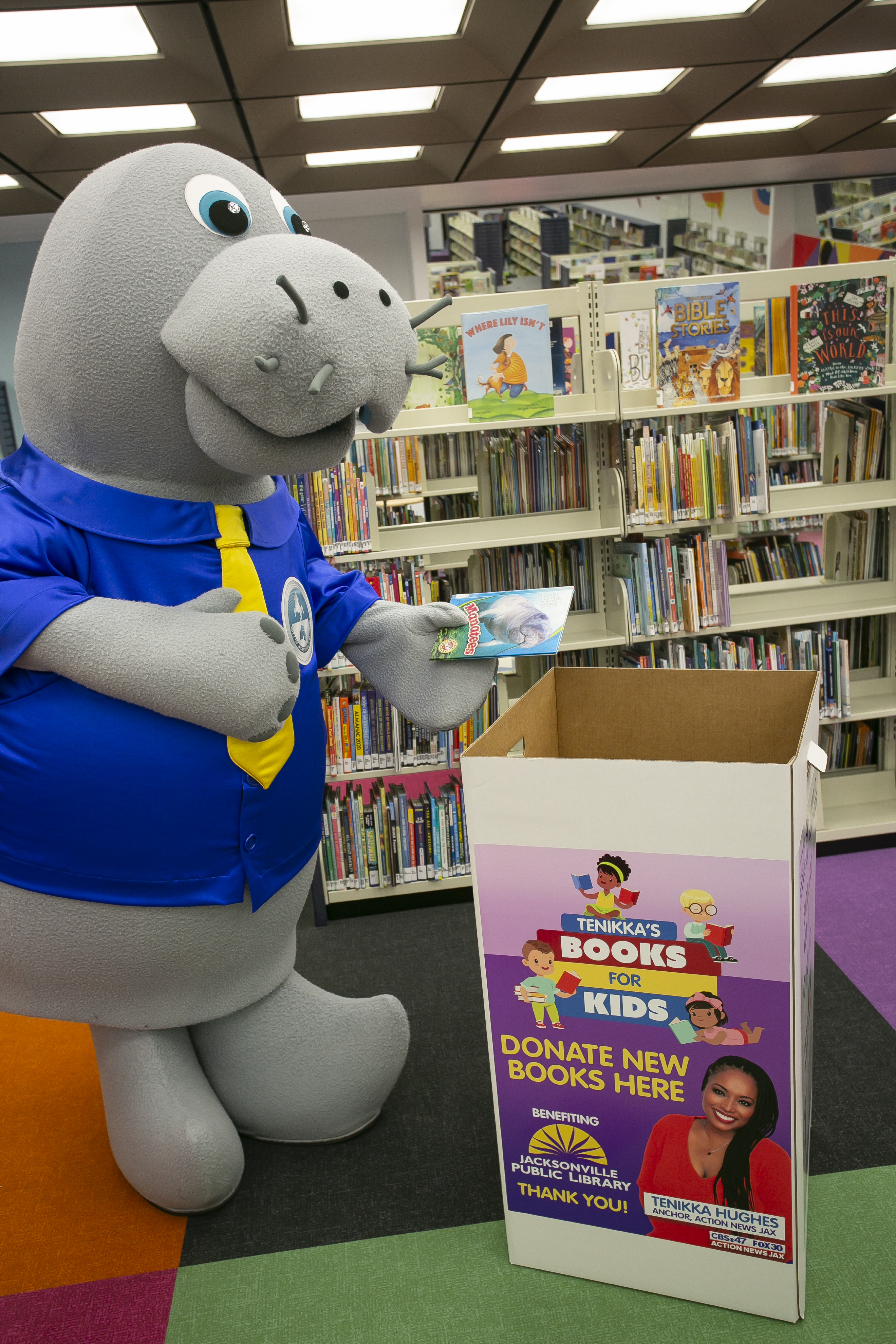 Tenikka's Books for Kids is spearheaded by Action News Jax Anchor Tenikka Hughes, a youth literacy and education advocate who has spent countless hours reading to local children. The book collection drive serves two key purposes:
One, it encourages children to read, thus preventing the "summer slide" where kids lose two to three months of what they learned in school.
Two, it provides free books for children to build their own libraries at home.
All the books collected during Tenikka's Books for Kids book drive, are given to kids and teens during the Jacksonville Public Library's Summer Reading Program. Since it launched in 2018, Tenikka's Books for Kids has put nearly 20,000 books in the hands of local children.
Thank you in advance for helping us give the gift of reading to local children!