Tuesday, October 11, 2022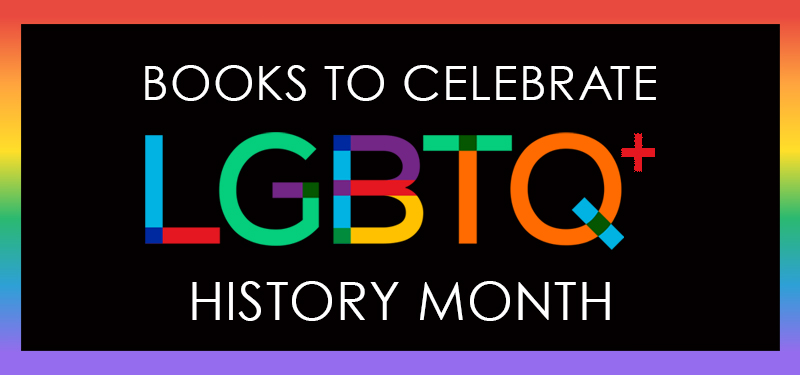 #Trendsetters and Trailblazers
Countless lesbian, gay, bisexual, transgender and queer individuals have left their mark on history and culture. From British mathematician Alan Turing, who took a leading role in breaking Nazi ciphers during World War II, to Sally Ride, the first American woman in space. 
Pride Month, observed annually in June, focuses more on public celebrations and centers around the anniversary of the Stonewall Uprising. LGBTQ+ History Month, on the other hand, was born from a coalition of educators and is meant to highlight the achievements of individuals and the broader gay rights movement. October was chosen to coincide with National Coming Out Day (October 11) and the anniversary of the first national March on Washington for Lesbian and Gay Rights on October 14, 1979.
#Real-life role models
Parents looking for educational resources to share with their children might enjoy books like Rainbow Revolutionaries by Sarah Prager, which celebrates the lives of 50 LGBTQ+ people who made history.
While you've probably heard of Harvey Milk and his contributions to the Gay Rights Movement, you may not know about his connection to the Rainbow Flag or its designer, Gilbert Baker. Pride by Rob Sanders and Steven Salerno was the very first picture book to tell this remarkable and inspiring history.
For teen readers, Singled Out by Andrew Maraniss is the remarkable true story of Glenn Burke, the inventor of the high five and the first openly gay MLB player.
#History, huh?
Adult readers who appreciate a deeper dive into history: check out When We Rise - a firsthand account by Cleve Jones, one of the gay community's most outspoken leaders. He cofounded the San Francisco AIDS Foundation and later the AIDS Memorial Quilt, one of the largest public art projects in history.
#More book recommendations:
For more books celebrating LGBTQ+ History, check out:
#Adults
#Young Adult/Teen
#Middle Grades
#Picture Books