Saturday, February 11, 2023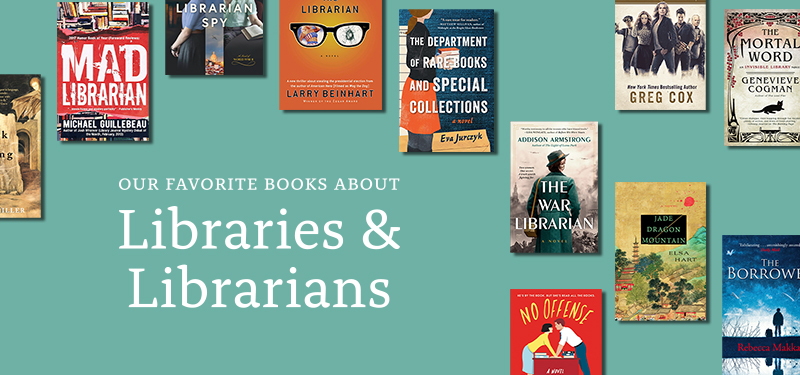 #February 14 is Library Lover's Day
If you're reading this, chances are you love libraries! But did you know there's a whole month dedicated to Libraries Lovers? That is why this month, we're featuring some of our favorite books about libraries and librarians! 
#An Ode To Libraries
Do you have little readers at home who can't wait for their next trip to the library? A Library by world-renowned poet Nikki Giovanni is a beautiful celebration of libraries as these magical places for imagination, exploration and escape where everyone who loves stories is welcome.
While there are many books to love at your local library... We all have our favorites. But Daryl in I Want My Book Back by Viviane Elbee... he only loves one book. And it's checked out to someone else! Will he find a new story to love? You'll have to read to find out!
#Just Because It's Valentine's Day...
A Hallmark-movie style romance, set in the Florida Keys, featuring a charming romance between a children's librarian and the town sherriff? If you just said, "Sign me up!" be sure to check out Meg Cabot's No Offense, the second book in her Little Bridge Island series.  
#The Librarian Spy
"Ava thought her job as a librarian at the Library of Congress would mean a quiet, routine existence. But an unexpected offer from the US military has brought her to Lisbon with a new mission: posing as a librarian while working undercover as a spy gathering intelligence."
Our latest Completely Booked pepisode features our Lit Chat with New York Times bestselling author Madeline Martin - interviewed by Valerie Bowman. Listen as they discuss The Librarian Spy.
You can also listen to the Library's official podcast on Apple Podcasts and Spotify.
#A Library Mystery
On the morning of April 28, 1986, a fire alarm sounded in the Los Angeles Public Library... By the time the fire was extinguished, it had consumed four hundred thousand books and damaged seven hundred thousand more. More than 30 years later, the mystery remains: Did someone purposefully set the fire? And if so, who?
Ambitiously researched and elegantly written, The Library Book by Susan Orleans is a must-read. More than an investigation into the fire and its aftermath, it's also a dazzling love letter to libraries showcasing the crucial role these institutions play in our lives.
---
#More Book Recommendations
#Books for Kids