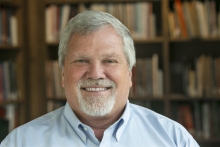 Marc Hardesty is a founding partner of the Jacksonville law firm, Hardesty, Tyde, Green & Ashton, P.A. since 1994. Prior to that, he served as assistant state attorney for Florida's Fourth Judicial Circuit from 1990-1994.
Mr. Hardesty earned his Juris Doctorate from the Mercer University and a Bachelor of Arts Degree from Furman University, where he was a four-year varsity member of the wrestling team.
Mr. Hardesty is a past chairman of the Jacksonville Florida Planning Commission, as well as a member of several local, state and federal bar associations. His past or present memberships with other organizations include the Veterans of Foreign Wars; the American Legion; the National Rifle Association; the legal board of the St. Johns Riverkeeper; Save Our River environment, Inc. (past president); and Boys Home Association.
Mr. Hardesty was awarded the Bronze Star Medal while serving as a Company Commander with the Army during the Gulf War (1990-91); the Meritorious Service Medal, and numerous other military awards. Lt. Colonel Hardesty retired from the U.S. Army Reserves after nearly 22 years of service.
He earned the rank of Eagle Scout and graduated from Seabreeze High School in Daytona Beach, FL. He is a proud father of Meredith, 15, and Marcus, 13.