Hi Everyone!  
What happened to the comedian on August 16th during National Tell A Joke Day? Everyone stole his punchlines! All joking aside, get out there and make someone laugh (or at least smile) with some jokes. The best jokes are usually short, involving a little misdirection and a well-delivered punchline. The more jokes you tell, the more fun you'll have and the more comfortable you'll become. Since jokes come in many forms, try out your favorite. For some, that might be a one-liner or a knock-knock joke. While many people groan at the sight of a pun, they bring on chuckles, too. If you aren't comfortable with the whole comedic act, rely on your sense of irony. When telling a joke, timing and delivery can be an essential element - without it, the joke will fall flat. Here's one of my favorite library jokes: Where does the library keep books about Bigfoot? The large-print section! LOL. Do you have any favorite jokes? What about comedian specials or podcast recommendations for teens who like comedy? Share your thoughts by emailing jplyouthservices@coj.net, subject line: Teen Think Tank. Have a great week!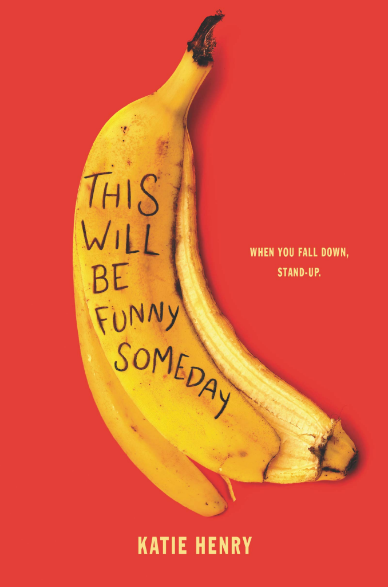 Sixteen-year-old Izzy is used to keeping her thoughts to herself—in school, where her boyfriend does the talking for her, and at home, where it's impossible to compete with her older siblings and high-powered parents. 
When she mistakenly walks into a stand-up comedy club and performs, the experience is surprisingly cathartic. After the show, she meets Mo, an aspiring comic who's everything Izzy's not: bold, confident, comfortable in her skin. Mo invites Izzy to join her group of friends and introduces her to the Chicago open mic scene. 
The only problem? Her new friends are college students—and Izzy tells them she's one, too. Now Izzy, the dutiful daughter and model student, is sneaking out to perform stand-up with her comedy friends. Her controlling boyfriend is getting suspicious, and her former best friend knows there's something going on. 
But Izzy loves comedy and this newfound freedom. As her two parallel lives collide—in the most hilarious of ways—Izzy must choose to either hide what she really wants and who she really is, or finally, truly stand up for herself.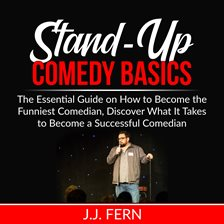 Do you want to become a stand-up comedian? Do you love telling stories and making people laugh? 
Or maybe you have already started your career and want to learn some tricks on how you can improve your set and take your career to the next level? You might think being a stand-up comedian is easy but making people laugh actually takes a lot of work. So you have to be ready to put in all the work and effort so you can achieve success as a stand-up comedian. 
This audiobook will teach you everything you need to know about the career of stand-up comedy. You will discover techniques on how you could be a better and funnier speaker. You will discover how you could dominate the stage and engage your audience. You will learn how to perform like a professional and earn a living making people laugh.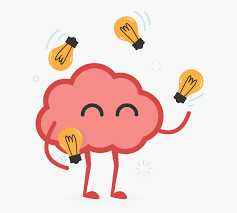 Do you dream of being a stand-up comedian? One of the hardest things for comedians is remembering their set. When you are on stage in front of an audience, all focused on you and your next joke, it can be hard to keep sane and remember the order of your set. Train your brain to hold onto your jokes with Linked In Learning's "Improve Your Memory" course! This fascinating course shows viewers of all ages how to improve their recall. It explains how and when to employ tricks such as mnemonic devices, rhymes, stories, and alliteration. And it explains the best methods for different situations, like remembering names, important dates, passwords, to-do lists, quotes, and more.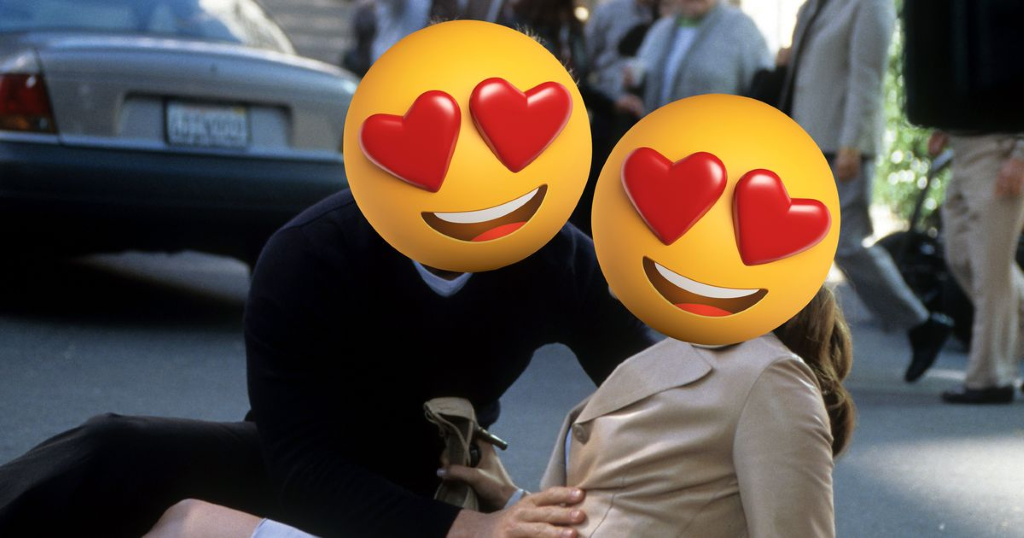 Test your knowledge of popular romantic comedies – spelled out with emojis!  
Imagine if the library were made just for you and your friends. What types of programs and events would you have? Join the Teen Advisory Board to tell the library what you and your friends like to do, and see the changes start to happen. (For ages 12 – 17) 
Live on Zoom: Saturday, September 11th, Noon – 1 PM 
#KEEP READING: Check out these books that will make you ROTFL!