Who do you think of when I say Katniss? Or Percy? How about Romeo and Juliet?
Well-written characters will have us following along in their stories regardless of how many twists and turns they may take. They'll have us crying in one chapter and cheering them on to succeed in the next. Perhaps you find yourself rooting for the villains in the story. Whatever the case, a good story starts with a great character.
#READ: Every Day by David Levithan
#LISTEN: Character Driven Concept Albums
"We're all playing out character tropes on the rich tapestry of our life story. So which character trope are you?" From SparkNotes.com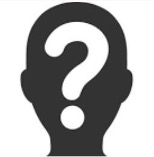 Game PIN: 08194287
#JOIN: WriterLab for Teens
Do you love language? Know what it feels like to breathe life into a character by putting pen to paper? Be empowered through storytelling, all while building writing skills. Explore your imagination through creative, hands-on writing activities and games. (For ages 12 – 17)
Wednesday, December 16, 2020 – 4:45 pm
#KEEP READING: Discover more stories that have memorable characters.