This week, we take a look inside ourselves and think about our identity. What makes us uniquely us? We will explore books, activities, and join a discussion, all on the theme of recognizing the importance of individuality and self-expression. As Oscar Wilde famously said, "Be yourself—everyone else is already taken."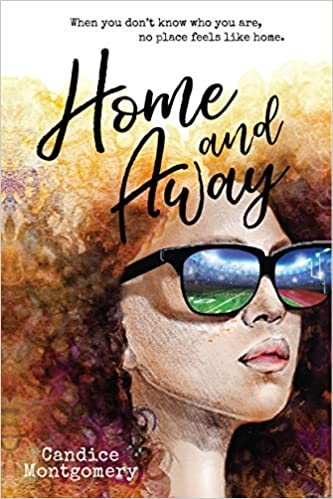 Tasia Quirk is young, Black, a senior, she's got great friends, and a supportive and wealthy family. She even plays football as the only girl on her private high school's team. When she catches her mamma trying to stuff a mysterious box in the closet, her identity is suddenly called into question. Now Tasia's determined to unravel the lies that have overtaken her life. An artsy bisexual boy from the Valley could help her find them-- but only if she stops fighting who she is, beyond the color of her skin.
#LISTEN: Reflektor by Arcade Fire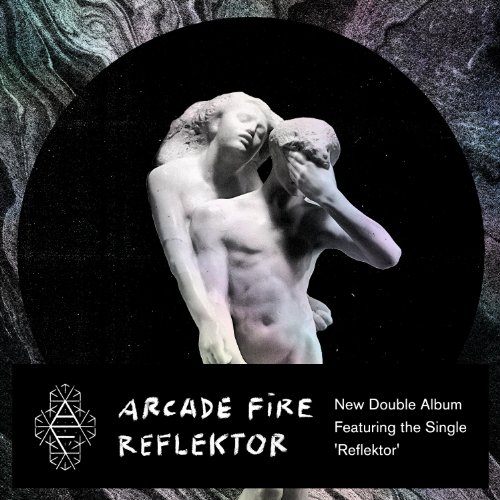 Listen to "We Exist" (Track 2). This song conveys a message of self-empowerment and equality. Win Butler, co-founder of the band, says of the song, "In dominant cultures there's what's normal, and everything else is abnormal. It's one of the darker tendencies of humanity to think everyone should fit into a mold."
Listen to the song a few times, then write down in your own words what the message means to you. Do you think it's human nature to make everyone fit into the same mold? Why or why not? What are examples you can think of? What problems do you identify with this way of thinking? How could these problems be resolved?
#EXPLORE: Let's look into journaling, it's got great benefits for everyone!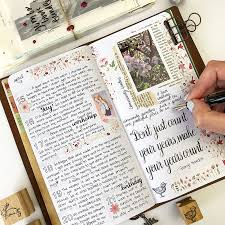 We'll see how it can be helpful, look at supplies, explore different ways to journal, and review tips to make your journaling experience uniquely yours.
Committing your thoughts and feelings to a journal, be it by writing or drawing, can be good for several reasons:
It can help to record your feelings and memories about events in your life, to process/understand your feelings toward them
You can break down what is happening in your life; it can help to see on paper the different parts of your life (home, work, school, etc.) to find ways to manage each of them that work for you
You can express your feelings about your relationships (with fellow teens, parents, and other adults in your life)
It is a safe space to communicate your feelings about:

Difficult things, such as problems with friends or family, health concerns, or issues at school or work
Positive things, such as plans for the future, career interests, or things you enjoy
So, how do you journal? The answer: any way you want to! First of all, don't think you have to be a great writer or artist to journal. Journaling is just for YOU. You can write about whatever you want, however you want. If you prefer, you can express your thoughts and feelings with art techniques, and use fewer or no words.
Supplies are simple:

a notebook and writing implements
If you want to, you can use markers, crayons, stickers, glue, paints, ribbon, stamps, photos, scrapbook paper...the sky's the limit for what you can use to personalize your journal and really make it yours

Styles of journaling:

Writing to yourself or another person
Bulleted lists of feelings, events, feelings, people, etc.
Art: sketch, color, collage, and/or paint to express how you feel about a person, event or situation
Free verse or rhyme
Reviewing older journal entries and reacting to changes since that time

Having trouble getting started? Try some of these suggestions:

Set a timer, and write or draw about something for just that amount of time.
Play some music in the background, it can help set the mood and spark creativity
Use journaling prompts. Find some great ideas and inspiration online, such as 83 Teen Writing Prompts at Robyn's World or visit journalbuddies.com.

Some tips for maximizing your journaling experience:

Because journals are a way to have a conversation with yourself, be HONEST about your feelings and reactions
Don't worry about grammar, punctuation, "writing well," or what anyone else thinks.
Some people find journaling at the same time every day helpful; treat it like an appointment and try to block out some days and times just for you, your thoughts, and your journaling.
This is a private exercise, so keep your journal in a safe space
#JOIN: Connect with other teens in this special edition of Teen Book Club: Reading the Rainbow.
Join Ms. Kate & Ms. Rebekah to talk LGBT books and characters! We may not be able to meet in person but we can still have fun, make new friends, and talk books!
Two of the books we will be discussing are History Is All You Left Me by Adam Silvera and The Gentleman's Guide to Vice and Virtue by Mackenzie Lee.
Friday, October 16, 2020 – 4:30 pm
#KEEP READING: Check out these books for more stories about being true to yourself and supporting the differences of others.