This month, we celebrate the Hunger Games series by Suzanne Collins. Enjoy her new prequel and these activities about the series.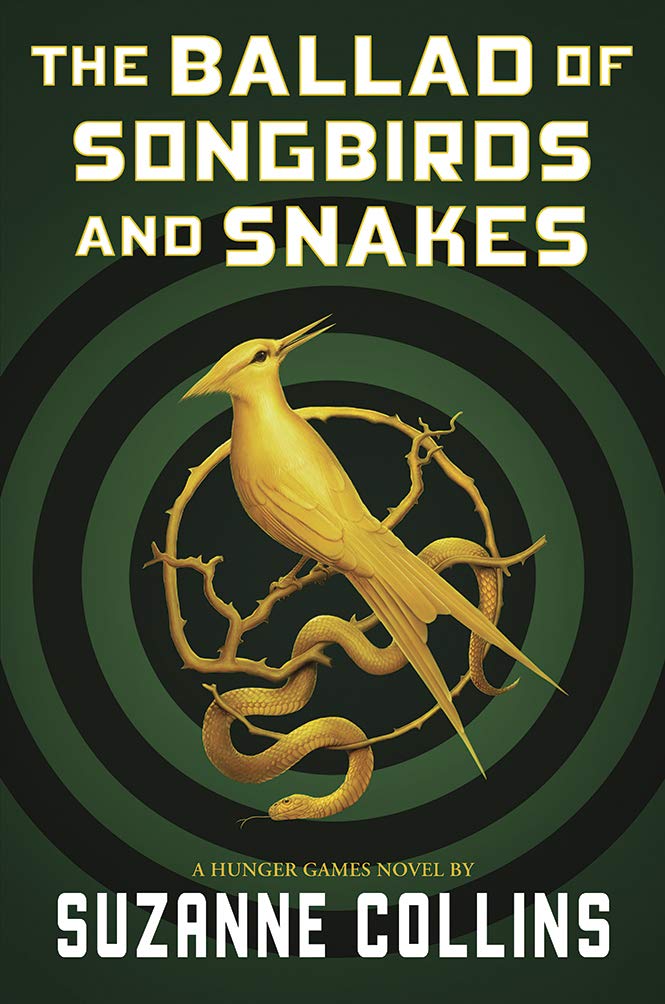 It is the morning of the reaping that will kick off the tenth annual Hunger Games. In the Capitol, eighteen-year-old Coriolanus Snow is preparing for his one shot at glory as a mentor in the Games. The once-mighty house of Snow has fallen on hard times, its fate hanging on the slender chance that Coriolanus will be able to outcharm, outwit, and outmaneuver his fellow students to mentor the winning tribute. The odds are against him. He's been given the humiliating assignment of mentoring the female tribute from District 12, the lowest of the low. Their fates are now completely intertwined, every choice Coriolanus makes could lead to favor or failure, triumph or ruin. Inside the arena, it will be a fight to the death. Outside the arena, Coriolanus starts to feel for his doomed tribute, and must weigh his need to follow the rules against his desire to survive no matter what it takes.
Hoopla has the soundtracks to the Hunger Games films – both the instrumental and albums containing music by popular artists inspired by the films. In addition, you can find Twinkle Twinkle Little Rockstar's lullaby version of selected songs from the soundtracks – perfect for bedtime reading of The Ballad of Songbirds and Snakes. Check them all out here.
Listen to Suzanne Collins read an excerpt from The Ballad of Songbirds and Snakes.
Test your knowledge of The Hunger Games series with this trivia quiz. Will you be number one on the leaderboard? Our challenge ends Sept. 28 – good luck!  Game PIN: 06116372
#JOIN: Random Fandom for Teens—Hunger Games
Are you the biggest fan of Hunger Games? This program for teens will feature games and activities about the fandom. This month, we will test our knowledge of the books vs. the movies in a trivia challenge, discover our District, and more.
Supplies for our program include:
Blank paper
Colored Pencils, Markers OR Crayons
Pencil/Pen
Wednesday, September 16, 2020 – 4:30 pm
Saturday, September 26, 2020 – 1 pm
#KEEP READING