#MurderTrending by Gretchen McNeil is our featured book for this month. Explore these activities inspired by the book and its social media theme. 
READ:   #MurderTrending by Gretchen McNeil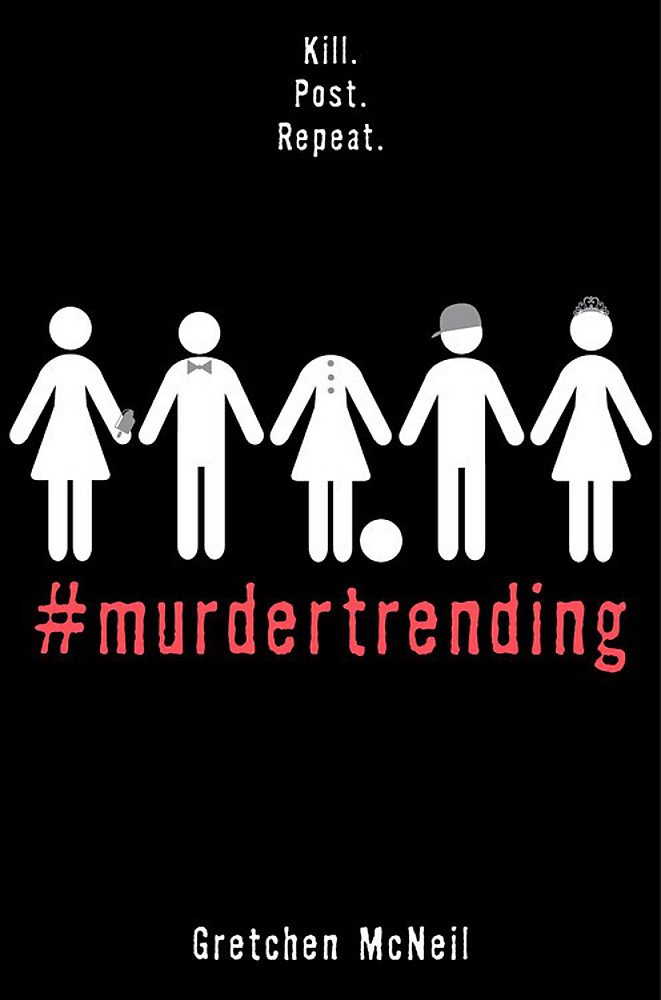 Kill. Post. Repeat. WELCOME TO THE NEAR FUTURE, where good and honest citizens can enjoy watching the executions of society's most infamous convicted felons, streaming live on The Postman app from the suburbanized prison island Alcatraz 2.0. When seventeen-year-old Dee Guerrera wakes up in a haze, lying on the ground of a dimly lit warehouse, she realizes she's about to be the next victim of the app. Dee refuses to roll over and die for a heinous crime she didn't commit. Can she prove she's innocent before she ends up wrongfully murdered for the world to see?
LISTEN: #MurderTrending Mini Playlist 
Check out this mini playlist for reading #MurderTrending by Gretchen McNeil. Use Hoopla to download the album for each song – Enjoy! 
EXPLORE: Jimmy Fallon's Hashtags 
Gretchen McNeil uses a hashtag in her title which adds to social media theme of the book. Jimmy Fallon has a weekly series that invites viewers to create comedic tweets to match a hashtag prompt. What would your #SummerInSixWords be? Watch the video to hear some of the funny responses.
PLAY: Kahoot Challenge! 
After you read #MurderTrending, test your knowledge of the book's plot in this trivia quiz. Will you be number one on the leaderboard? Our challenge ends Sept. 20, 2020 – good luck! 
Game PIN: 01831166 
OIN: Game On: #MurderTrending 
Do you love puzzles, games and other challenges? Play well known games and discover new ones as we explore games themed around Gretchen McNeil's #MurderTrending. This month, we will play Hangman, Password, and more.  We will use a variety of materials that you may have at home to play our games. This week's needed materials are: pen/pencil or other writing utensil blank paper
KEEP READING: