Be the author of your own life. Who are you and who do you want to be?
READ: A World of Artist Journal Pages by Dawn Sokol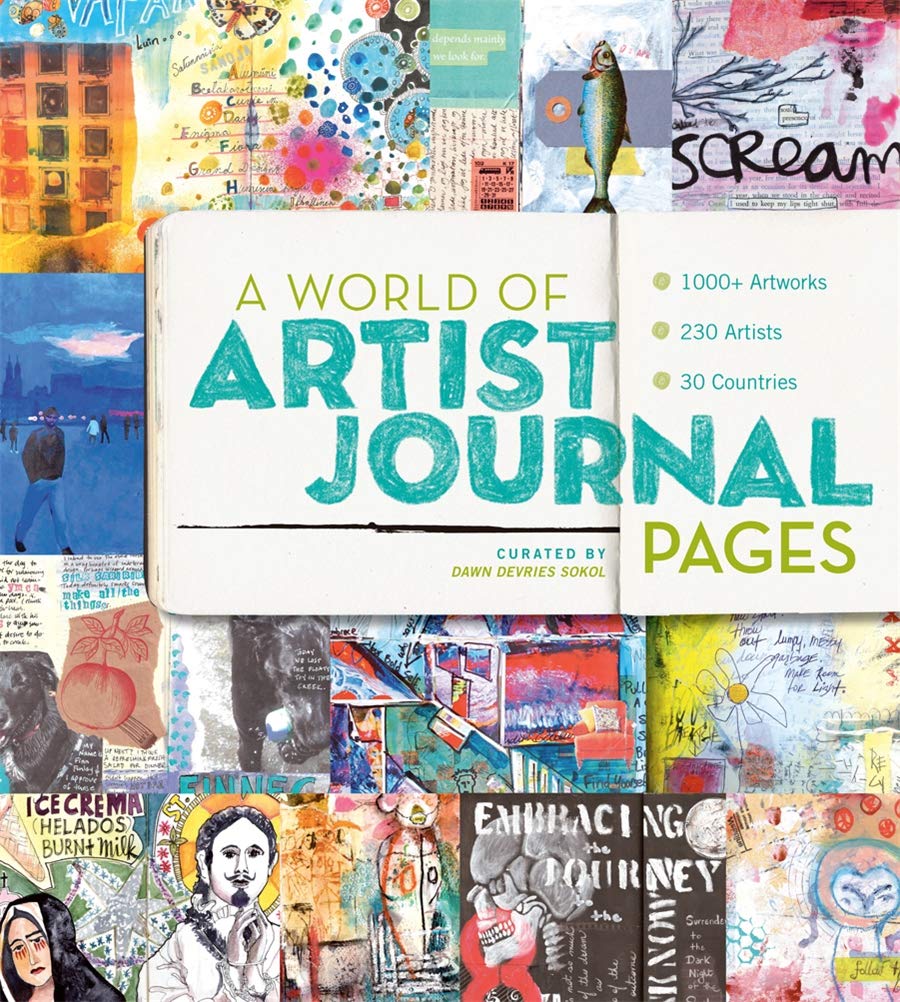 By nature, art journaling is a private activity, but allowing people to see the inner workings of famous artists' process has created inspiration for new and experienced artists alike. This book features more than 1,000 new, captivating pages from artists across the globe. Lists of techniques and materials used for each page, plus behind-the-scenes interviews, give readers a glimpse inside the minds of artists.
Do you journal? Would you ever share your pages?
LISTEN: 
Do you think the kind of music you listen to inspires your art? Try some of these different kinds of music as you are creating. How did they influence what your work?
EXPLORE: 
There are many aspects of our lives that makes up who we are.  Think about the many interests, talents, experiences, and relationships that you have.  How have these influenced who you are right now? Which ones are the most important? Choose those that have made you a better version of yourself.
On any sheet of paper, write your name in large letters across the entire page using your watercolor pencils. Each letter is going to represent a different part of YOU. Use the letters to represent the best parts of yourself: your talents, your experiences, your interests. You can use thin lines, big block letters, curly script font, or whatever feels right. Try using a combination of font styles to represent different aspects of your life and personality. Likewise, experiment with different colors for each letter. Use water to soften and spread the colors or leave them dry to keep hard, bold lines. Layer paper over and around to add texture to your artwork. This is all about YOU!
JOIN: MakerLab for Teens 
If you love to take raw materials like plastic, fabric, cardboard or paper and turn them into tools, clothing, instruments or structures, come to MakerLab for teens. We'll get inspired by a book, then get creative! (For ages 12 – 17)
KEEP READING: Stories of self, and of creativity