We are closing out Women's History Month with a profile of World Renowned singer, dancer and The G.O.A.T of performers; who also happened to be a WWII spy for Allied Forces, a Civil Rights Activist, and an advocate for adoption. Join us as we celebrate the life and career of the amazing and talented, Josephine Baker!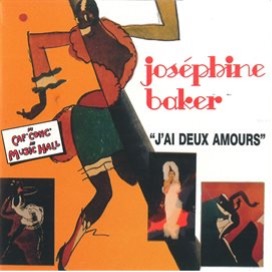 #JOIN:
Game On
Whether you are playing to win, or just challenging yourself, you're going to love Game On. Play games inspired by books to compete with your friends or work together to beat a challenge. (For ages 12 – 17)
Wednesday, March 31, 2021 – 5:00 pm
Lit Chat with Frederick Joseph
Frederick Joseph joins us to discuss his book The Black Friend: On Being a Better White Person. This book serves as a conversation starter, tool kit, and an invaluable window into the life of a former "token Black kid" who now presents himself as the friend many readers need. Frederick Joseph chats with Jacksonville teen, Taylor Richardson who made The Black Friend available to all 21 library locations in Jacksonville.
Wednesday, March 31, 2021 – 7:00 pm
#KEEP READING: Explore more about life in the 1920s with these fiction and non-fiction finds!