It's Inktober! Illustrator Jake Parker created this event in 2009 to encourage people of all skill levels to draw something once a day for the month of October, and to share their drawings on social media (#inktober, #inktober2020, @inktober). You don't have to be a great artist to participate, this is something ANYONE can do, regardless of experience. The point is to improve your skills and to inspire/be inspired by others. Read on for more information and join our Inktober drawing classes!
#WATCH: Observe a current Inktober participant as she draws her daily entries.

Cutest Voodoo is an Australian artist who shares the successes and failures of her drawing journey. Check out her YouTube channel to watch her talk through drawing some of the prompts from Inktober 2020. It's a great way to pick up tips, tricks, and to see her creative process.
#EXPLORE: See what Inktober is all about! Visit the website and learn about prompts, supplies, drawing tutorials, and more.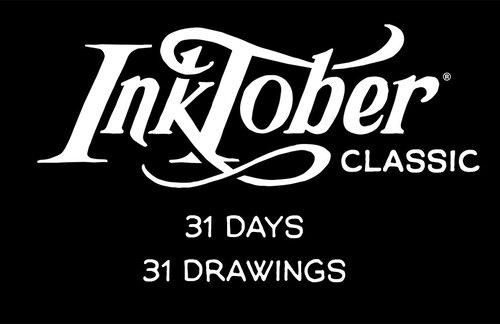 Just jump in and choose a date, and draw the prompt for that date.
Supplies: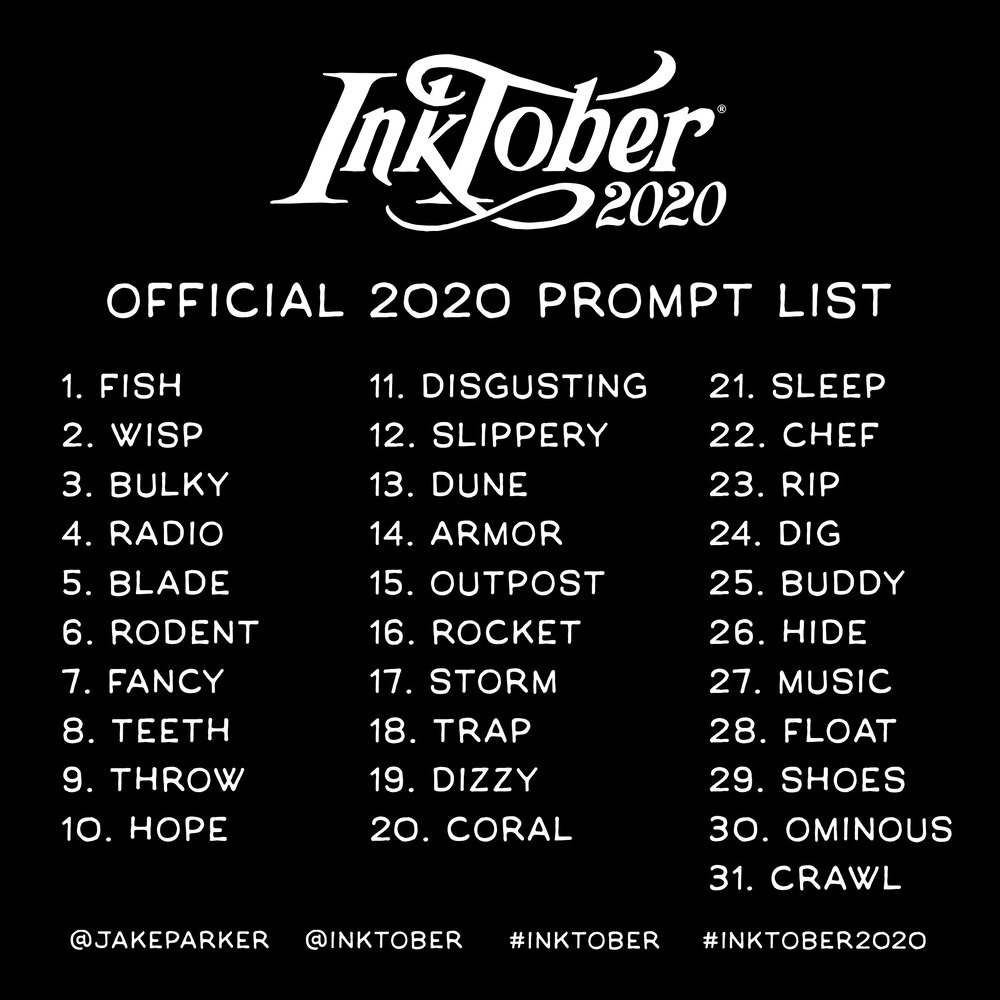 If you are ready to share your drawing, post using the tags above. That's it! Search the tags so see what others around the world drew for that prompt.
#JOIN: Meet up virtually with others to develop and practice your drawing skills!
Interested in entering the world of cartooning? Creating your own cartoon characters and sequential art (comic books) is a fun way to make art and create stories at the same time. What's more, your finished cartoons can be published to reach the widest possible audience. If any of this sounds like you, then join us for Saturday Morning Cartooning, where award-winning comics educator James Greene will share with you all the useful basics you'll need to get started making your own original comics.
Saturday, October 24, 2020 – 10 am
Saturday, October 31, 2020 – 10 am
If you enjoy these programs, and/or have ideas for other Teen programs you'd like to see, please join us for our next Teen Advisory Board (TAB) meeting using Zoom. October's theme is Banned Books Week and as part of our activities, we will discuss frequently banned titles.
Saturday, October 24, 2020 – 1 pm
#KEEP READING: Check out these books for more on drawing techniques and tips: