2020 marked an important year for politics and government. Motivated by the need for social justice and equality, people found themselves engaging in grassroots movements to call for change. This week in WriterLab we discuss "Endings"; and while the stories will end, as long as there are problems to solve and Wrongs to Right, the struggle will continue.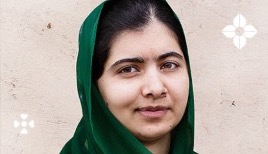 #EXPLORE: Free Write About Yourself
#JOIN: WriterLab for Teens
Do you love language? Know what it feels like to breathe life into a character by putting pen to paper? Be empowered through storytelling, all while building writing skills. Explore your imagination through creative, hands-on writing activities and games. (For ages 12 – 17)
Wednesday, December 23, 2020 – 4:45 pm
#KEEP READING: More stories of teens that were politically motivated and advocated for change.