#"All that we see or seem / Is but a dream within a dream."

—"A Dream Within A Dream"
If you like to read horror books like Fear Street or mysteries like Sherlock Holmes, you have Edgar Allan Poe to thank! He is the Master of Mystery and the Monarch of Macabre. His stories have entertained and frightened generations of readers as well as inspired and influenced other great writers from Sir Arthur Conan Doyle to R.L. Stine. This week we celebrate 19th century American author and poet, Edgar Allan Poe's Birthday!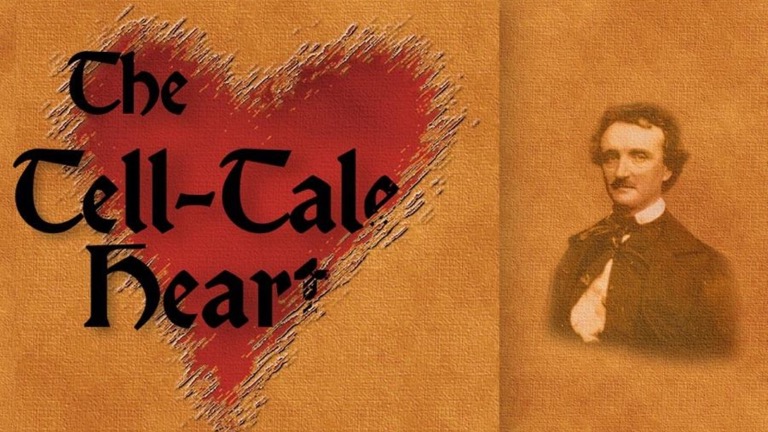 "Madness, but will you say that I am mad? Murder, perhaps you judge too soon. For when you hear my story, you will certainly understand why, very gradually - I made up my mind to take the life of the old man." True to the words of master storyteller Edgar Allan Poe, this stunning adaptation brings to life what is perhaps Poe's best known short story. Murder, madness and betrayal from within interweave in this fascinating study into the mind of one driven by his own demons to take the life of another.
#EXPLORE: Write an acrostic poem
Edgar Allan Poe was quite clever. In his poem, Valentine, he hide the name of his love, Frances Sargent Osgood. Try writing a poem using either your name!
A VALENTINE.
~~~~~~~~~~~~~~~~~~~~~
FOR her this rhyme is penned, whose luminous eyes,
Brightly expressive as the twins of Lœda,
Shall find her own sweet name, that, nestling lies
Upon the page, enwrapped from every reader.
Search narrowly the lines! — they hold a treasure
Divine — a talisman — an amulet
That must be worn at heart. Search well the measure —
The words — the syllables! Do not forget
The trivialest point, or you may lose your labor!
And yet there is in this no Gordian knot
Which one might not undo without a sabre,
If one could merely comprehend the plot.
Enwritten upon the leaf where now are peering
Eyes scintillating soul, there lie perdus
Three eloquent words oft uttered in the hearing
Of poets, by poets — as the name is a poet's, too.
Its letters, although naturally lying
Like the knight Pinto — Mendez Ferdinando —
Still form a synonym for Truth. — Cease trying!
You will not read the riddle, though you do the best you can do.
"Pop sensation Taylor Swift. Spooky poet Edgar Allan Poe. Sometimes, I can scarcely tell them apart. Can you?"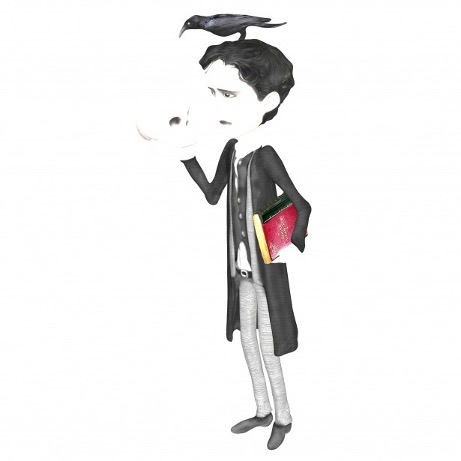 #JOIN: WriterLab for Teens
Do you love language? Know what it feels like to breathe life into a character by putting pen to paper? Be empowered through storytelling, all while building writing skills. Explore your imagination through creative, hands-on writing activities and games. (For ages 12 – 17)
THEME: Martin Luther King Jr. Day and Speeches
FEATURED BOOK: Harbor Me by Jacqueline Woodson
SUPPLIES: Writing materials such as pen/pencil and paper.
Wednesday, January 20, 2021 – 4:45 pm
#KEEP READING: For more of Poe's stories and works inspired by him, check out these books