National Dictionary Day is in October, so this week, we wish Noah Webster a belated birthday (October 16, 1758). In 1807, he began working on An American Dictionary of the English Language, and it took him 26 years to complete! So, in honor of Webster's contribution to language, let's have some fun with words!
#LISTEN: Listen to this episode on Words For Granted Podcast, a podcast about how words change over time.
#EXPLORE: This project is a challenge to define yourself. Using the format that you would find in a dictionary, create a definition for your name.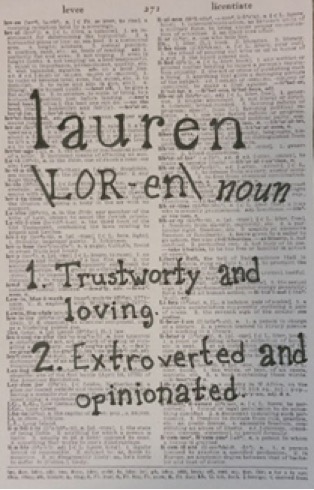 Supplies:
A basic dictionary
Pages from old dictionary or re-purposed pages from a book

OR photocopied pages from dictionary or book
OR visit RoseClearfield.com to print a vintage dictionary page

Pen, markers, crayons, etc.
Write your name at the top of the page. You can add that it is a noun and a pronunciation, if you want; use the dictionary to see how your name would be pronounced. Then write out a definition under it. You can add images with your art, too. You can add pictures of things that are important to you, a map of where you live, or shapes that help us get a feel for who you are. You can also cut out words, definitions, or pieces from the other dictionary page and glue it onto this one. Experiment with different techniques.
Challenge yourself--can you spot the correct definition for these words? Will you be number one on the leaderboard? Our challenge ends November 24 – good luck! Game Pin: 02655163
#KEEP READING: Check out these books on language, wordplay, and "defining" yourself!