Hi Everyone!  
After a summer of sleeping in or doing things on your time, the alarm clock announcing that first day of school can be a rude awakening. Whether you're an anxious new freshman or a confident senior, heading back to school signals a time of transition: new classes, new teachers, new schedules, and a new social scene. Dread it or love it, school is a necessity. Check out the resources below to help make the transition from summer to school a little easier. Do you have any tips or tricks for a smooth start to your school year? What about first day of school traditions? Weigh in on the discussion by emailing jplyouthservices@coj.net, subject line: Teen Think Tank. Have a great week! 
For Ollie, Will was the perfect summer fling, and someone he wanted to stay in touch with after returning home. But when a family emergency keeps him in town, he has to enroll at Collinswood High, aka where Will goes to school. Only problem? Turns out the fun and kind Will from the summer is gone. He's more of a jerk at school, and 100% closeted. Ollie backs away, only for Will to start popping up everywhere, and Ollie's not sure he deserves a second chance.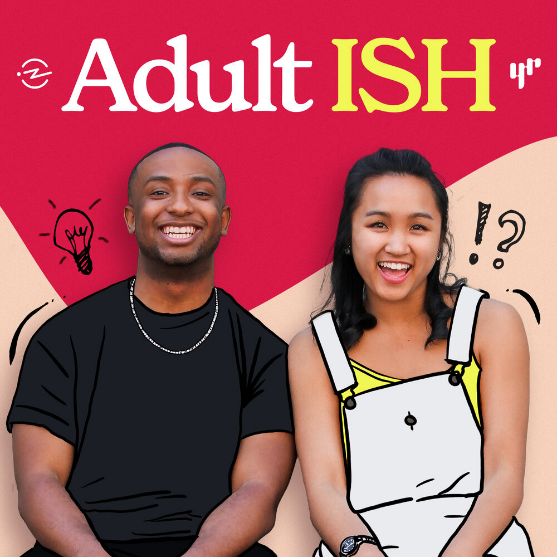 Adult ISH is a culture, advice, and storytelling podcast produced entirely by youth who are almost adults. Meet the Hosts: Angela "Merk" Nguyen, 24, is a Los Angeles-based podcast producer who is a self-described "cisgender sis with a knack for puns and alliterations." She can hold a conversation in Vietnamese for 7 minutes (max) and aspires to be the next SpongeBob (no really, ask about her voice acting dreams). Nygel Turner, 25, is an Oakland, California-based creator of Not Your Father's Podcast and YouTube series Not Your Mama's Kitchen. Nygel is the only person in Oakland who has never lost an argument. He will never own the red Jeep of his fantasies. 
Whether you want to ace your next test or simply retain information better, good study habits are essential. Paul Nowak offers tips for improving your reading speed and comprehension, creating detailed notes, committing the learning to memory, and even taking tests. The information in this course is appropriate for all levels of learners, from grade school and grad students to full-time members of the workforce. Start watching now—you'll never approach studying the same way again. 
Imagine if the library were made just for you and your friends. What types of programs and events would you have? Join the Teen Advisory Board to tell the library what you and your friends like to do, and see the changes start to happen. (For ages 12 – 17) 
Live on Zoom: Saturday, August 14th, Noon – 1 PM 
#KEEP READING:
Check these out – fiction to help you embrace the high school drama, find your tribe, deal with crushes, and be true to yourself!