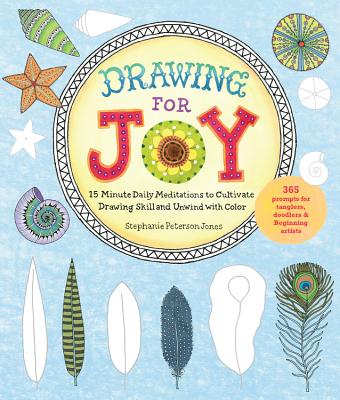 READ: Drawing for Joy 
In Drawing for Joy, author and illustrator Stephanie Peterson Jones offers beginning artists a low-stress way to build a successful daily drawing practice in just 15 minutes a day. The exercises start with a focus on simple shapes such as circles, squares, and other geometric textures, then progress gradually toward creating more realistic motifs, including florals and other natural shapes, all built with line and pattern.
LISTEN: Sleep Music
Getting a solid night's sleep is key to destressing and being calmer. Listen to Sleep Music, a collection of rain sounds to help quiet your mind so you can get a good night's sleep.
EXPLORE: Mindfulness Walk 
Take a walk in your neighborhood. Pause when you see something that makes you feel calm. Describe the moment in your mind. What about it makes you calm? What words best describe the feeling?
Try out some mindfulness exercises suggested by our friends at Nemours.
KEEP READING: