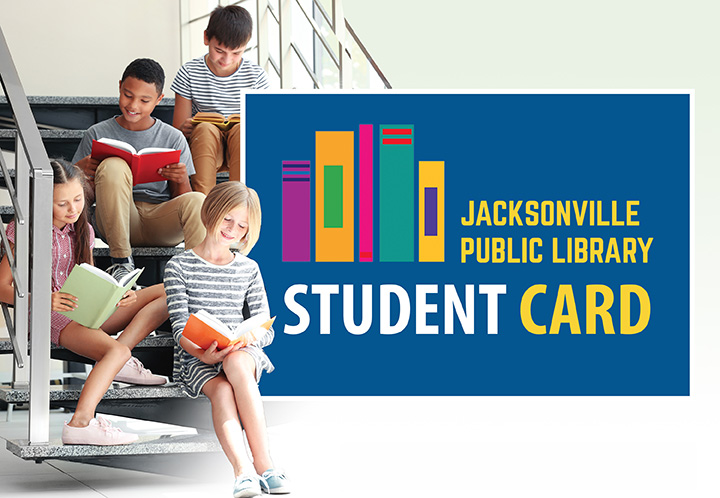 Want to experience success in school and more love for reading? Us too! That's why Jacksonville Public Library and Duval County Schools have partnered to create a student card for all DCPS students! It works like a regular library card, but with some features to ensure greater success.
#Easier for Parents, Easier for Kids!
Check out up to three print books or audiobooks at a time.
Access to library's electronic and digital collections; use of library computers.
Check out and return to any Jacksonville Public Library location.
No overdue fines, but please return on time.
No fees for lost or damaged items; but please handle responsibly.
No applications, no parent signatures, no physical cards to lose.
#Here's How the Student Card Works:
A student ID at school is also a virtual Student Card. That means a student number is also a library card number!
Use a Student Card to check out books at the library and use a PIN to access digital collections and more.
Already have a library card? Don't worry, you can have BOTH!
If you run into any issues, please call us at (904) 255-2665.
#Need a Ride to the Library?
All Jacksonville middle and high school students can ride the bus to the library for free! Just show your student ID.