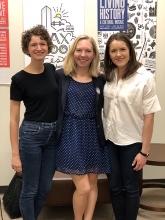 Ever wondered what it takes to take a book from manuscript to publication? Literary editor Jessica Hatch of Hatch Editorial Services is here to walk us through the process. How does a book get picked up for trade publishing? What does it take for a book to become a bestseller? Find out on this episode!
Jessica talks about some of her favorite books, too. Here are some of the titles we discussed on this episode:
Tonight I'm Someone Else by Chelsea Hodson
From graffiti gangs and Grand Theft Auto to sugar daddies, Schopenhauer, and a deadly game of Russian roulette, in these essays, Chelsea Hodson probes her own desires to examine where the physical and the proprietary collide. She asks what our privacy, our intimacy, and our own bodies are worth in the increasingly digital world of liking, linking, and sharing. Starting with Hodson's own work experience, which ranges from the mundane to the bizarre—including modeling and working on a NASA Mars mission—Hodson expands outward, looking at the ways in which the human will submits, whether in the marketplace or in a relationship. Both tender and jarring, this collection is relevant to anyone who's ever searched for what the self is worth. Hodson's accumulation within each piece is purposeful, and her prose vivid, clear, and sometimes even shocking, as she explores the wonderful and strange forms of desire. Tonight I'm Someone Else is a fresh, poetic debut from an exciting emerging voice, in which Hodson asks, "How much can a body endure?" And the resounding answer: "almost everything."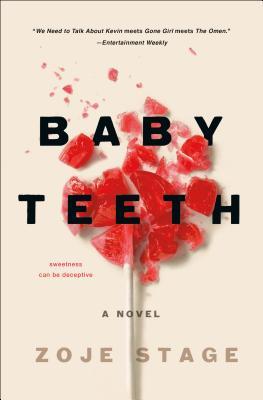 Afflicted with a chronic debilitating condition, Suzette Jensen knew having children would wreak havoc on her already fragile body. Nevertheless, she brought Hanna into the world, pleased and proud to start a family with her husband Alex. Estranged from her own mother, Suzette is determined to raise her beautiful daughter with the love, care, and support she was denied. But Hanna proves to be a difficult child. Now seven-years-old, she has yet to utter a word, despite being able to read and write. Defiant and anti-social, she refuses to behave in kindergarten classes, forcing Suzette to homeschool her. Resentful of her mother's rules and attentions, Hanna lashes out in anger, becoming more aggressive every day. The only time Hanna is truly happy is when she's with her father. To Alex, she's willful and precocious but otherwise the perfect little girl, doing what she's told. Suzette knows her clever and manipulative daughter doesn't love her. She can see the hatred and jealousy in her eyes. And as Hanna's subtle acts of cruelty threaten to tear her and Alex apart, Suzette fears her very life may be in grave danger.
Learn more about Jessica on Twitter, Instagram, Facebook, and on her website. While you're at it, sign up for Jessica's webinar on the top five editoria mistakes she sees writers making in fiction (Monday, March 18) and nonfiction (Tuesday, March 19).