Monday, November 12, 2018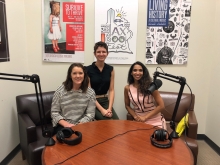 Dr. Tracy Alloway is an associate professor of Psychology at UNF and a working memory expert. Dr. Alloway stops by to tell us how her research of working memory can improve our health. She also explains the reasoning behind her odd hobby of barefoot running.
She's also the author of eight books and counting. Find Dr. Alloway's books in our collection!