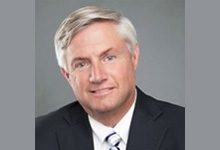 Matthew F. "Matt" Carlucci is the founder and owner of Matthew F. Carlucci Insurance Agency, Inc. He is a 41-year State Farm veteran and a former board member of the Jacksonville Association of Insurance and Financial Advisors, which awarded him the 2001 Community Service Award. Matt is a University of North Florida (UNF) alumnus and a past recipient of UNF's Alumnus of the Year.
Matt is now serving his third term on the Jacksonville City Council. His tenure included representing At-Large Group 4 from 1987 to 1994, representing District 5 from 1999 to 2003, representing At-Large Group 4 from 2019 to present, and it was his privilege to serve as Council President from 2001 to 2002. As Council President, Matt was awarded the Jacksonville Historical Society's Preservation Milestone Award for saving Jacksonville's most extraordinary corner, "The Laura Street Trio."
During his time in office, Matt has remained a fierce advocate for ethics in government by carrying on the work of his father, the late State Sen. Joe Carlucci. Matt authored and successfully championed the 1992 legislation that created the Jacksonville Ethics Commission. For these efforts, Matt was awarded the Claude J. Yates Award for Outstanding City Council Member on the 25th anniversary of Jacksonville's consolidated government. He was also recognized by the Jacksonville Regional Chamber of Commerce for excellence in government and was a recipient of the Charles D. Webb Award for Outstanding Legislative Service.
In 2012, then-Governor Rick Scott appointed Matt to the Florida Commission on Ethics where he served five consecutive years. Matt led efforts to strengthen ethic laws, culminating in the broadest reforms in the last three decades in Florida. He also served with distinction as Commission Chair from 2016 to 2017.
A staunch supporter of parks and resiliency efforts, Matt chaired the Council's Special Committee on Resilience and later served as chair of the Environmental Planning Subcommittee. With the goal of addressing the city's ability to swiftly recover from severe weather and flooding, the Committee unanimously approved its final report in February of 2021, which led to the installation of Jacksonville's first-ever Chief Resiliency Officer later that summer.
Matt supports a variety of organizations and boards serving the Jacksonville community, including the Jacksonville Police Council, Communities in Schools, Big Brothers Big Sisters, Theatre Jacksonville, and the Jacksonville Historical Society (JHS). A past president of JHS and supporter of preserving Jacksonville's storied history, Matt also led legislative efforts that established the Historic Preservation Commission in 1990.
A Jacksonville native, he is a long-time resident of Jacksonville's San Marco neighborhood, where he resides with his wife of 44 years, the former Karen Lee Signoretti. The Carlucci's are proud parents of two grown sons, Matthew Carlucci Jr., Joe Carlucci II, and the enthusiastic grandparents of Matthew F. Carlucci III, Joseph A. Carlucci III , Jack Carlucci, and Lilliana Kate Carlucci. Matt and his family attend Aspire Church San Marco. And when not at City Hall or his State Farm office, you will find him spending time with family, reading Presidential biographies, traveling, or fly fishing.