Up, down! Fast, slow! Stop! Now go, go, go! Have fun learning about opposites with this month's books and activities!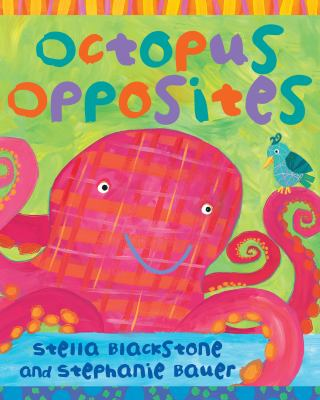 Use your library card or apply for an ecard here to access our digital library!  
Empty, full; push, pull; young, old; hot, cold! The creatures in this vibrant book range from friendly elephants to exotic kookaburras, each with a pair of opposites to share. 
Increase pre-literacy skills as you read together: 
Act out opposites like "in and out" and "hot and cold" with your little one. 
Ask your little learner to fill in the opposite words. For example, "Kookaburra high, kookaburra ___ ."
Talk with your little learner about where the animals live.  
#SING: Roly Poly 
(Tune: Frère Jacques)
#EXPLORE: Opposites Flash Cards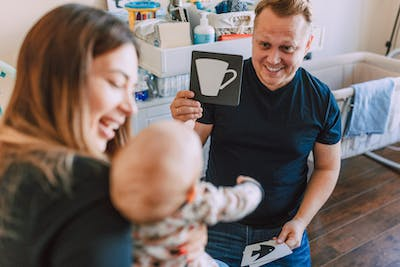 Materials  
6-10 index cards or 2-3 sheets of paper cut or torn into quarter sheets 
Pen or marker
Instructions
Using pen and paper or index cards, make flash cards with about five opposite pairs. For example, write "up" on one card and "down" on another. Here are some more ideas: 

Clean and dirty
Big and small
Soft and hard
Place the cards in places and on things that correspond to their meaning. Place the "open" card near an open container, for instance. 
Explore opposites with your little one by talking with them about what the words mean and helping them find the opposite pairs. 
#JOIN: Attend a program virtually or in person!   
View all early childhood programs and events offered this month.  
For virtual programs, registration is required to receive the Zoom link. Use the link in the program information to register. 
For in-person programs, registration is required. If space allows, walk-ins will be admitted. Use the link in the program information to register. 
#KEEP READING: Go in and out of adventures with these books!