Moo! Quack! Neigh! Let's go to the farm today! Learn about what happens on a farm in this week's books and activities.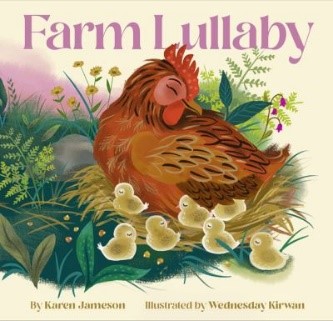 Use your library card or apply for an ecard here to access our digital library!  
From the largest horse to the smallest mouse, every animal on the farm has a sweet, sleepy bedtime ritual.  
Increase pre-literacy skills as you read together: 
Ask your little one to identify the farm animals then talk about them. For example, ask about the color of the sheep.
Use your fingers to count baby animals like ducklings and kittens.
Read rhyming words like skin and in or blush and hush and ask your little learner to repeat them.  
#SING: Over in the Barnyard  
(Tune: Down by the Station) 
#EXPLORE: Farm Sounds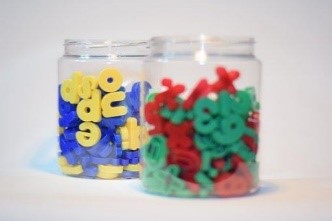 Materials 
Ways to Explore 
Use the magnetic letters to spell out animals sounds like mooand baa then sing Old MacDonald Had a Farm. 
Point to the letters or run a finger under them as you sing.
Include fruits and veggies and their sounds in the song. For example, sing about apples with a crunch, crunch here and crunch, crunch there.
#JOIN: Attend a program virtually or in person!   
View all early childhood programs and events offered this week.  
For virtual programs, registration is required to receive the Zoom link. Use the link in the program information to register. 
For in person programs, registration is required. If space allows, walk-ins will be admitted. Use the link in the program information to register. 
#KEEP READING: Have more adventures on the farm when you read these books!