What are you thankful for? We're thankful for you! Join us this week as we explore thankfulness.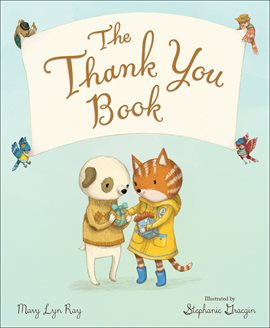 Use your library card or apply for an ecard here to access our digital library!  
Thank you isn't just for learning manners. It's also for when something wakes a little hum-a little happy hum-inside you and you want to answer back. The Thank You Book explores the many ways we can be thankful for the pleasures great and small that await us every day. Tender and poetic, it reflects on the role gratitude can play in our lives and celebrates the powerful impact it can have. 
Increase pre-literacy skills as you read together: 
Before reading the text on each page, ask your little one to look at the pictures. What do they see? What do they think is happening?
Connect the story to your little one's experiences. Here are some ideas:  

They're using glitter and glue just like we did when we made___!
They are saying thank you for bubble baths. Do you like your bubble baths?
Do you have a nightlight in your room like they do? What does your nightlight look like? What does their nightlight look like?

Teach your little one to say thank you in American Sign Language and then repeat it every time the book says thank you.

Thank you in American Sign Language: Flatten one hand and place the tips of the fingers of that hand on your chin. Move the hand away and slightly down from the chin.
#SING – Thank You Song 
Tune: Twinkle, Twinkle, Little Star 
Thank you for the sun so bright, 
Thank you for the moon at night, 
Thank you for my family, 
Thanks for friends who play with me, 
Thanks for everything I see, 
I am thankful, yes siree! 
#EXPLORE – Plate of Thanks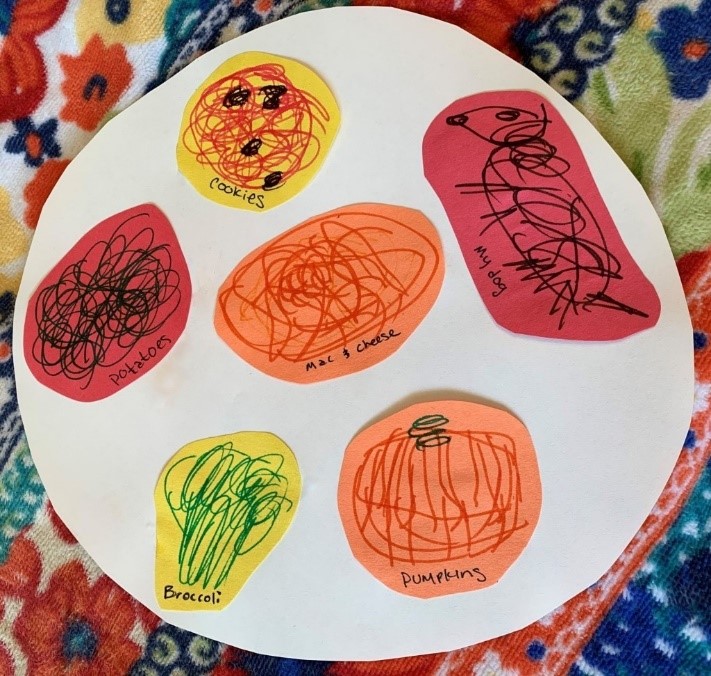 Materials: 
White sheet of paper
Multiple colors of paper
Crayons or markers
Scissors
Glue
Instructions:  
Cut out a large circle from a sheet of white paper. This will be the "plate."
Ask your little one to use the crayons/markers and colored paper to draw some foods or other things that they are thankful for. Encourage their creativity, even if their drawings are scribbles. 
When they finish drawing, ask them what they drew. Write their response next to each item. 
Then cut out their drawings (or let them cut if they can) and have them glue them onto the "plate." 
#JOIN – We're giving thanks all week, check out our virtual and in-person programs! 
Pop-Up Storytime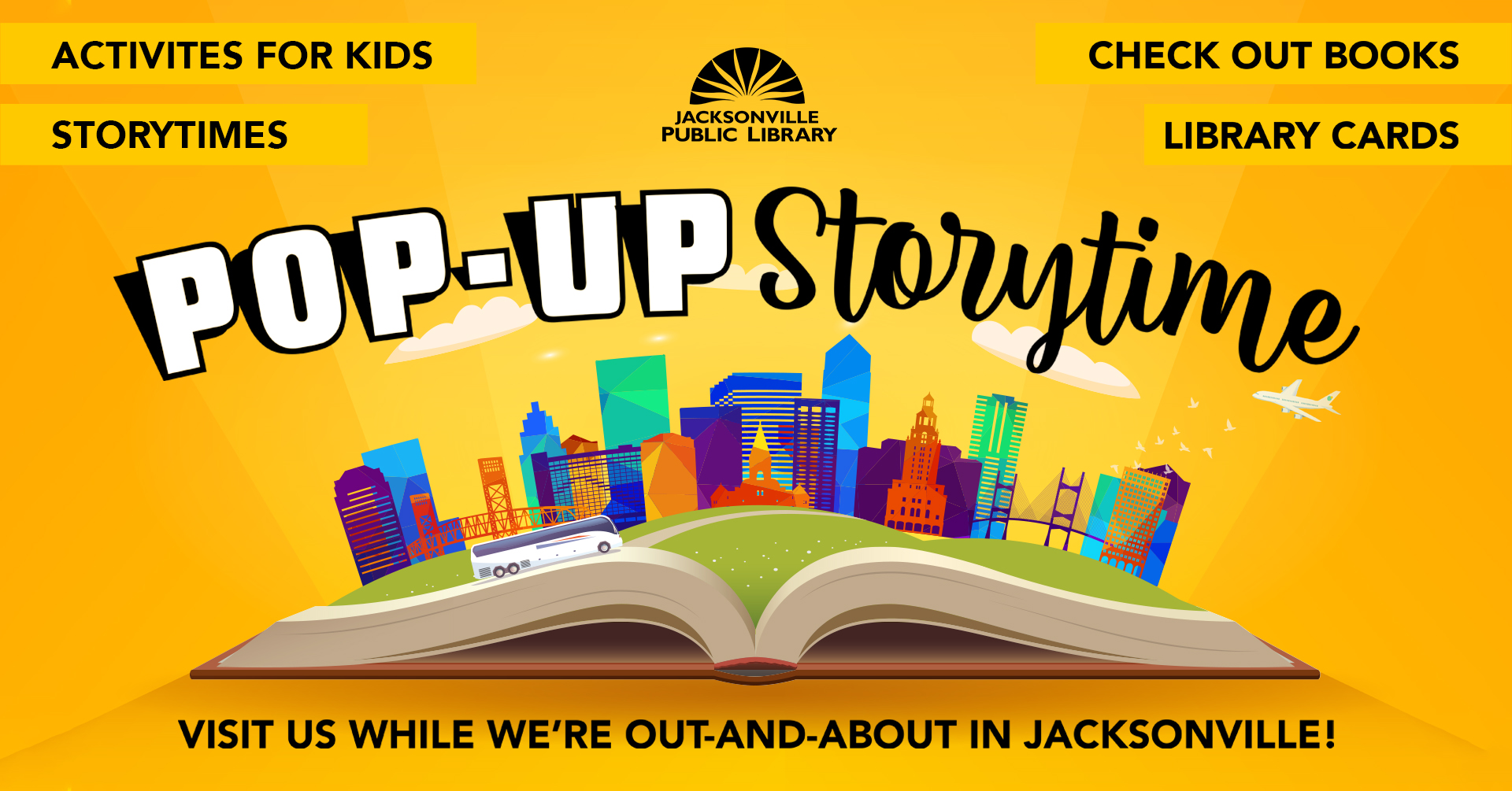 Join us for a storytime either outside of our library or in the community! Your child loves singing, dancing, playing and reading! Gather them around for a storytime they won't forget featuring Bear Says Thanks by Karma Wilson and Thank You Bees by Toni Yuly.  
Little Readers
 – T is for thankful! This literacy-based program is for children from birth to pre-k and their families. We will sing, talk, read, write, and play together to develop the pre-literacy skills your little ones need to get ready to read and write. We will share Bear Says Thanks by Karma Wilson and Thank You Bees by Toni Yuly.  
Virtual Little Movers & Shakers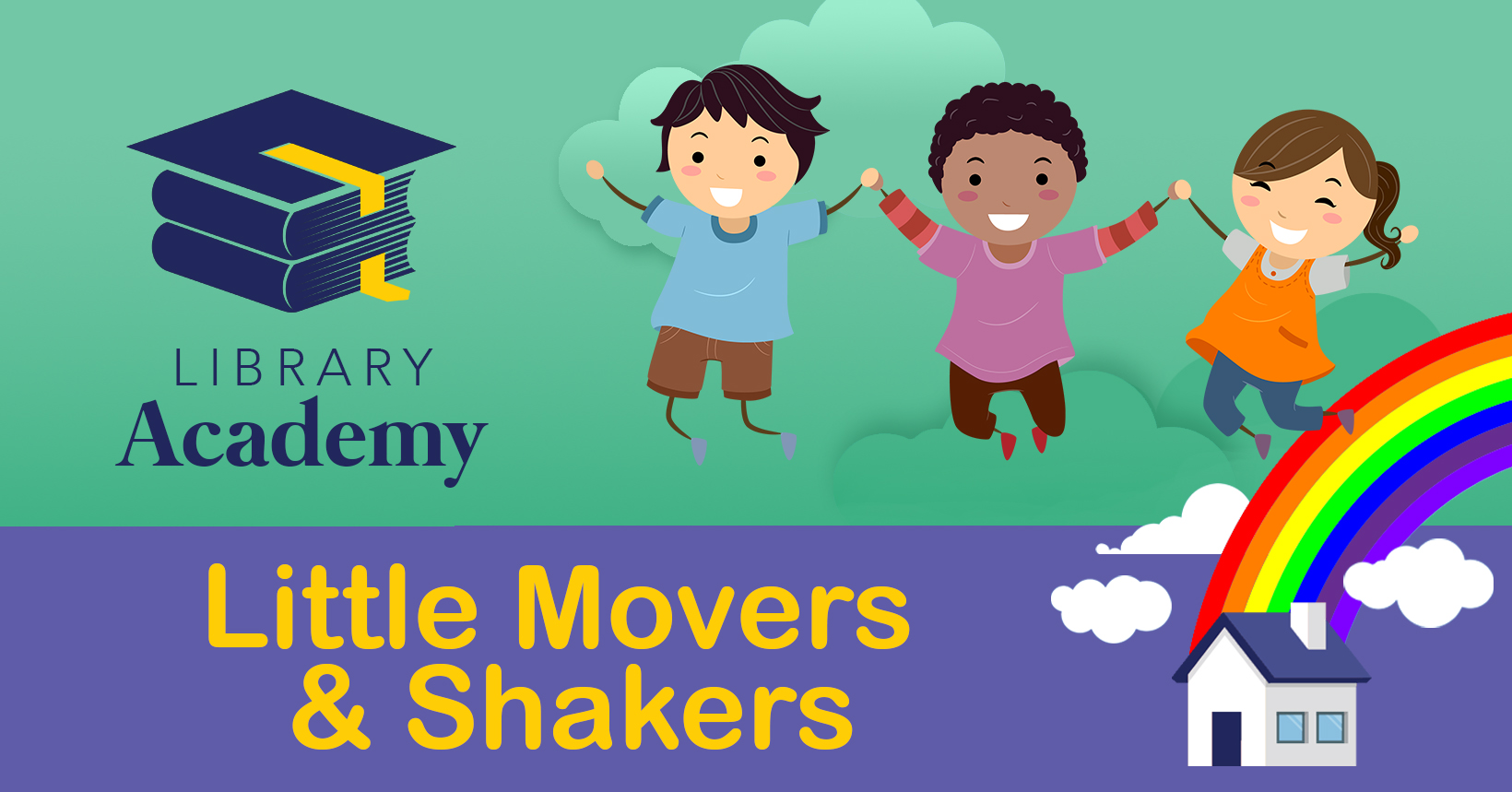 -Let's get the wiggles out! This music-based program is for children from birth to pre-k and their families. Through books, songs, and movement activities we will build pre-literacy skills.  Get moving with If Animals Gave Thanks by Ann Whitford Paul and Thank You Bees by Toni Yuly. 
#KEEP READING – Check out these books for more stories of thankfulness!