Cakes, cookies, and candy, oh my! You're in for a sweet treat this week!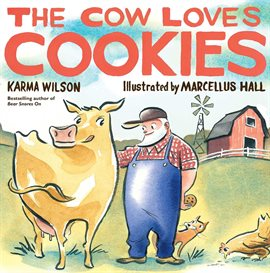 Use your library card or apply for an ecard here to access our digital library!  
As the farmer makes his rounds each day, most of the animals chew on the foods a young reader would expect. But when it's time to feed the cow, she feasts on a special treat. Wilson's signature style and Marcellus Hall's spirited watercolors will delight children on and off the farm-because when it comes down to it, who doesn't love milk and cookies? 
Increase pre-literacy skills as you read together:  
Before reading, talk about the cover and title of the book. Ask your little one to try to guess what the story might be about or why the cow might like cookies.  
As you read, have your little one join in with the repeated phrase "but the cow loves cookies."  
Ask your little one to try to identify the animals that they see. What noises do those animals make? Practice making their sounds together.  
This book is filled with rhymes! Repeat some of the rhyming words with your little one so they can hear the similarities or pause before the second rhyming word and let your little one fill in their guess.  
#SING – The Way We Bake a Cake 
Tune: Mulberry Bush 
This is the way we mix the batter,  
mix the batter, mix the batter 
This is the way we mix the batter,  
when we bake a cake! 
This is the way we spread the frosting,  
spread the frosting, spread the frosting 
This is the way we spread the frosting,  
when we bake a cake! 
This is the way we eat our piece,  
eat our piece, eat our piece 
This is the way we eat our piece,  
when we bake a cake! 
#EXPLORE – Puffy Cotton Candy Painting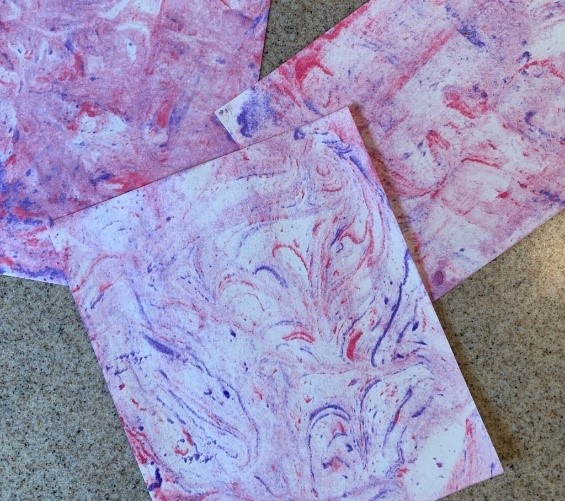 Today we will be creating art that looks sweet like cotton candy, but we can't actually eat it. Be sure to help your child with this activity and make sure they keep the shaving cream out of their mouths.  
Materials:   
1 can of shaving cream 
Various colors of craft or washable paint
Cookie sheet or other flat, washable surface
White paper
Spatula
Optional: popsicle stick or fork for mixing
Instructions:  
Spray the shaving cream onto the cookie sheet.
Have your little one play with it and spread it out with their hands.
Choose what colors of paint to add.
Squirt the paint on top of the shaving cream in whatever design or pattern your little one wants. 
Have them use their hands, fork, or popsicle stick to drag through the shaving cream and create designs in the paint. 
When they are finished, place the white sheet of paper flat over the painted shaving cream and press it gently into it to transfer the design. 
Remove the paper and scrape off extra shaving cream with a spatula. 
Dry it flat or hanging. 
#JOIN – Join us for storytime virtually or at branches!  
Pop-Up Storytime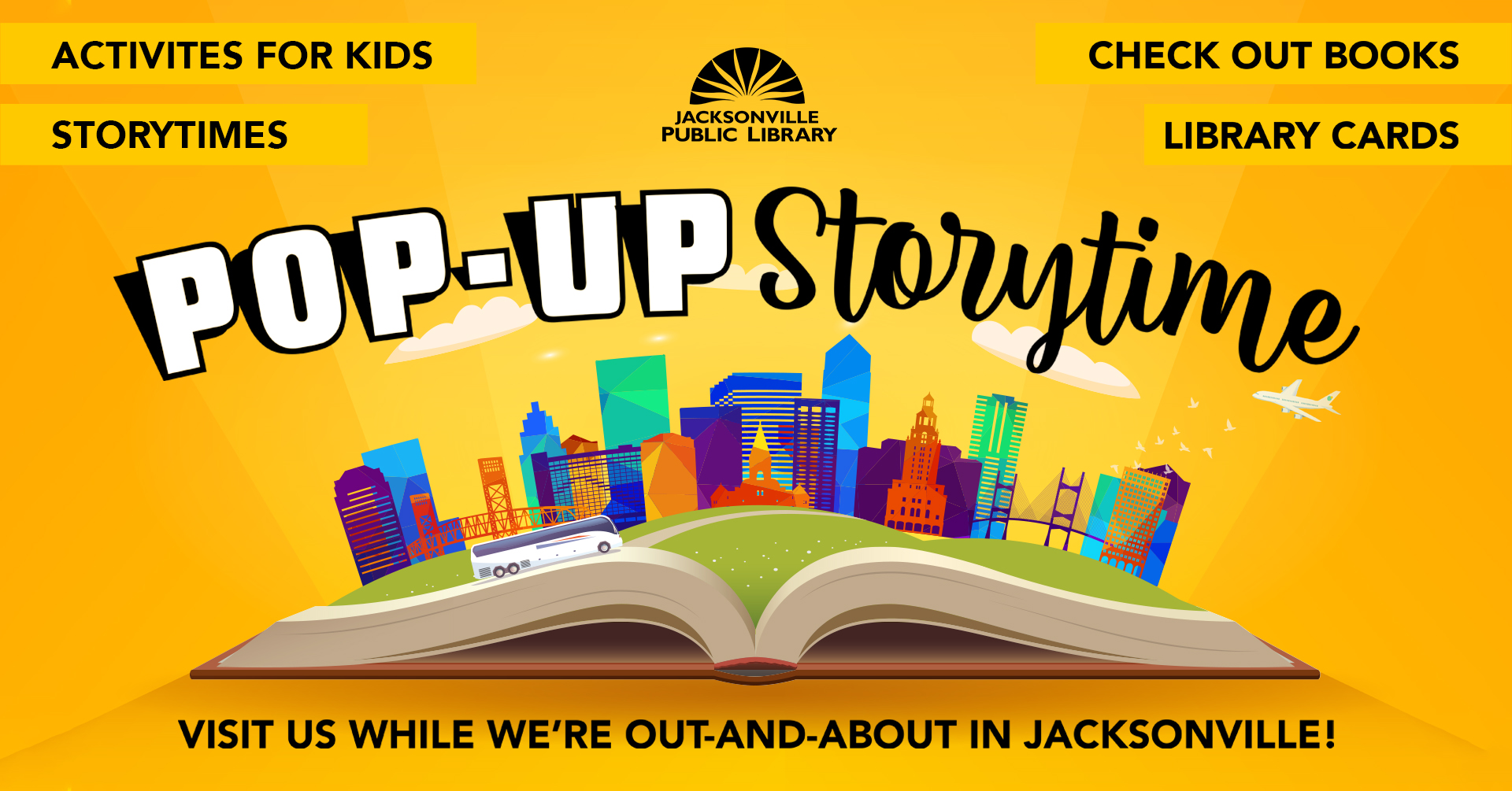 Join us for a storytime either outside of our library or in the community! Your child loves singing, dancing, playing and reading! Gather them around for a storytime they won't forget featuring Who Ate All the Cookie Dough? by Karen Beaumont and Cookie Boo by Ruth Paul. 
Virtual Little Movers & Shakers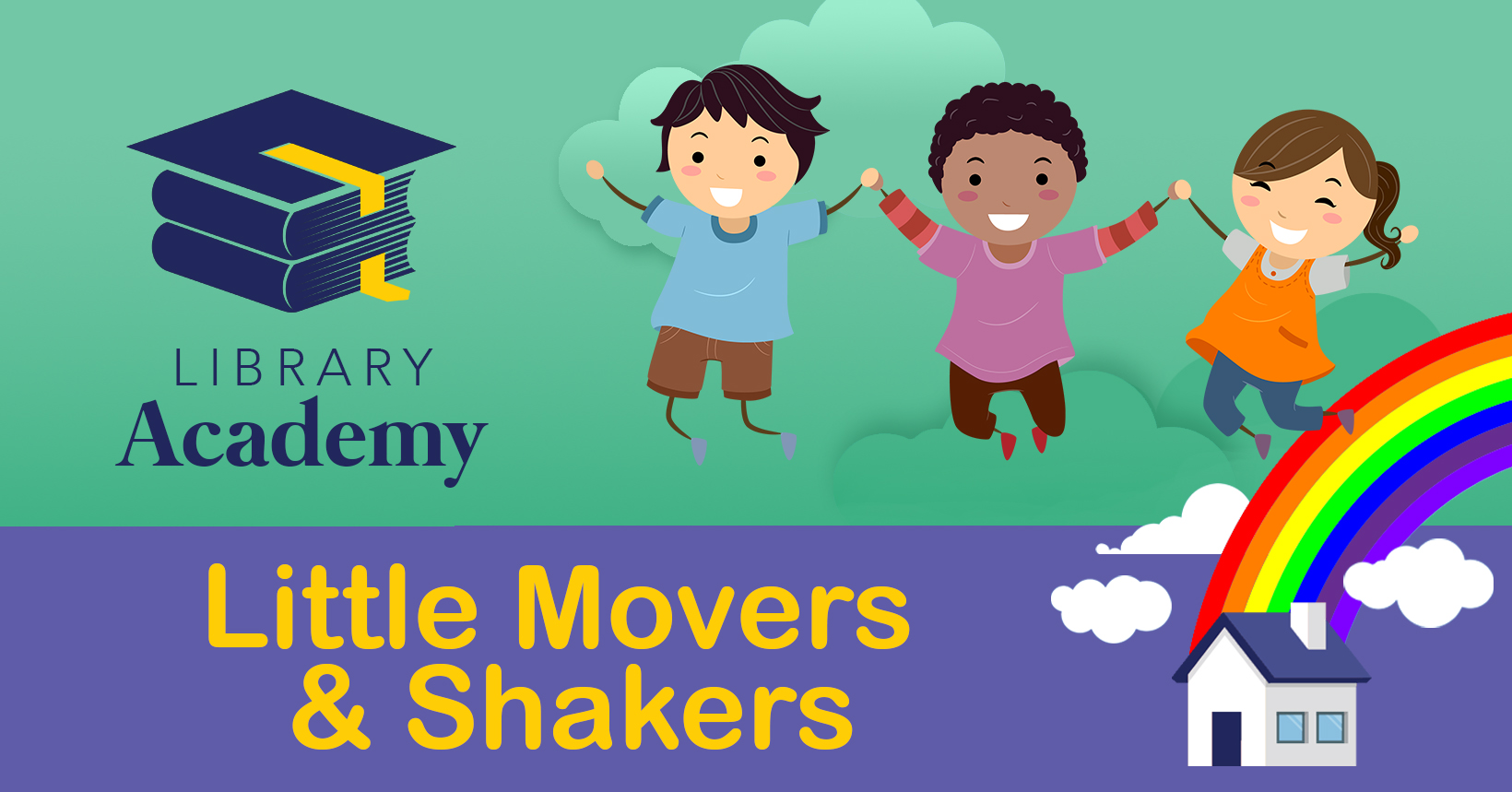 Let's get the wiggles out! This music-based program is for children from birth to pre-k and their families. Through books, songs, and movement activities we will build pre-literacy skills. Get moving with Pat-a-Cake Baby by Joyce Dunbar and My Pop Pop and Me by Irene Smalls. 
#KEEP READING – Check out these sweet reads!