Hispanic Heritage Month is September 15 – October 15. Let's celebrate with this week's books and activities.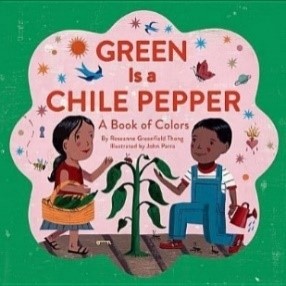 Use your library card or apply for an ecard here to access our digital library! 
Children discover a world of colors all around them: red is spices and swirling skirts, yellow is masa, tortillas, and sweet corn cake.
Increase pre-literacy skills as you read together:
Build vocabulary by using the glossary to learn Spanish words throughout the book.
On each page, repeat colors in English and Spanish.
Pause on each page to see if your little one can identify items in their surroundings that are the same color as items on the page.
#SING – Canción de Los Colores/The Color Song 
Canción de Los Colores/ The Color Song 
Credit - Canta con Jess  
Tune - Frère Jacques  
Rojo Red, Rojo Red 
Azul Blue, Azul Blue 
Amarillo Yellow, Amarillo Yellow 
Verde Green, Verde Green  
#EXPLORE – Maracas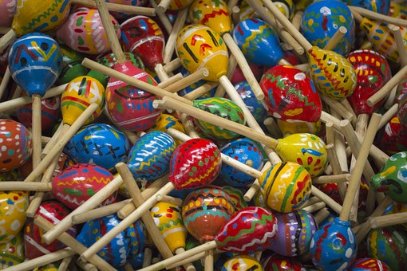 Inspired by Make Your Own Musical Instruments by and Anna-Marie D'Cruz and Hispanic-American Crafts Kids Can Do! by Fay Robinson. Both books are available at the Jacksonville Public Library.  
Materials 
2 -  empty plastic, long-neck containers with caps such as salad dressing bottles 
10-20 dry beans or peas
glue or tape
construction or decorative tissue paper
Optional: markers or crayons
Instructions 
Put half the beans into each plastic containers and replace container caps. 
Tape or glue construction or decorative tissue paper to cover the bottle. 
Use markers or crayons for additional decoration. 
Enjoy making music with your maracas. 
#JOIN – Join us for storytime virtually or at branches!
Pop-Up Storytime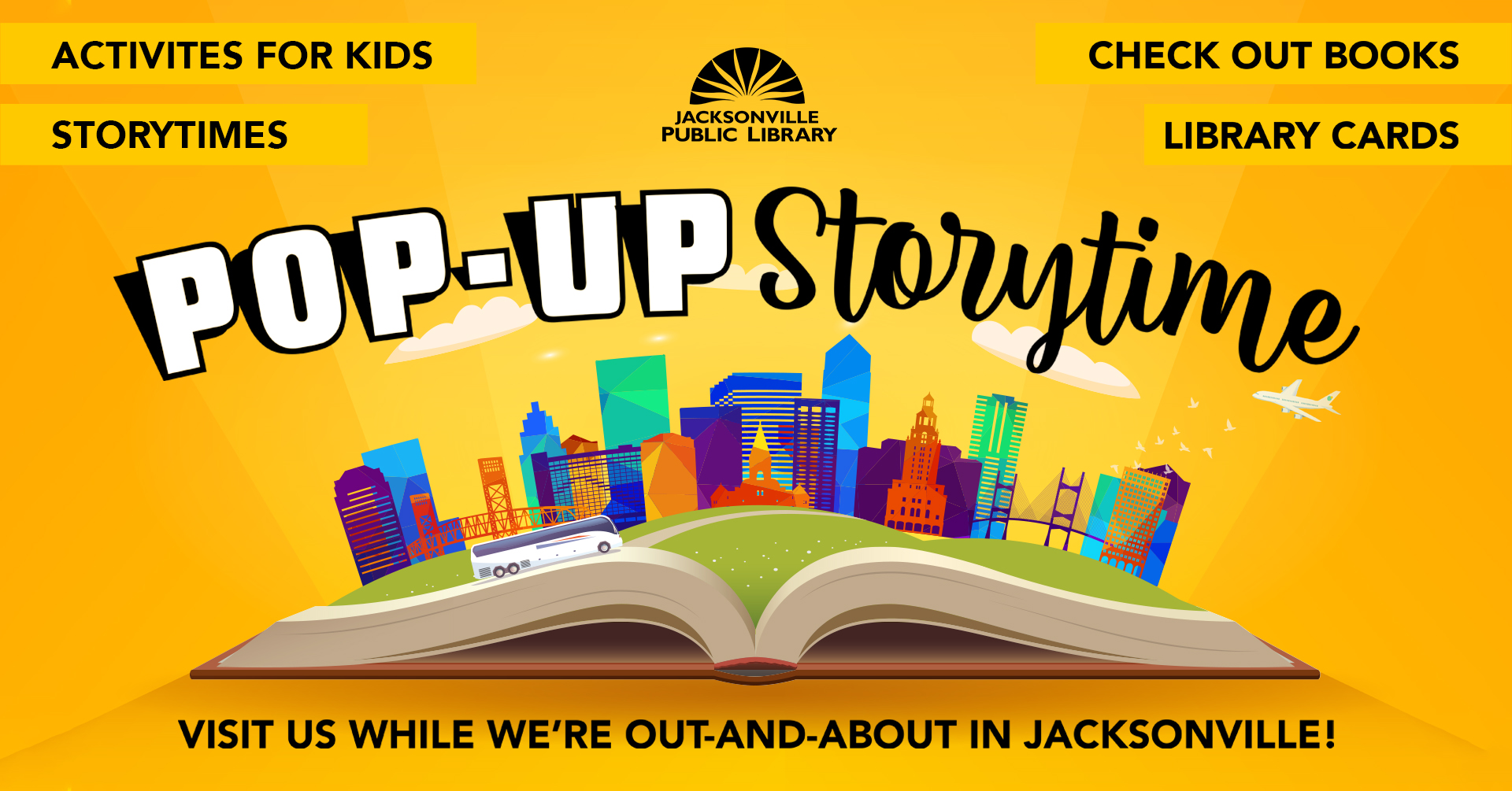 Join us for a storytime either outside of our library or in the community! Your child loves singing, dancing, playing and reading! Gather them around for a storytime they won't forget featuring ¡Fiesta! By Ginger Foglesong Guy and Round is a Tortilla: A Book of Shapes by Roseanne Greenfield Thong!
Virtual Little Movers & Shakers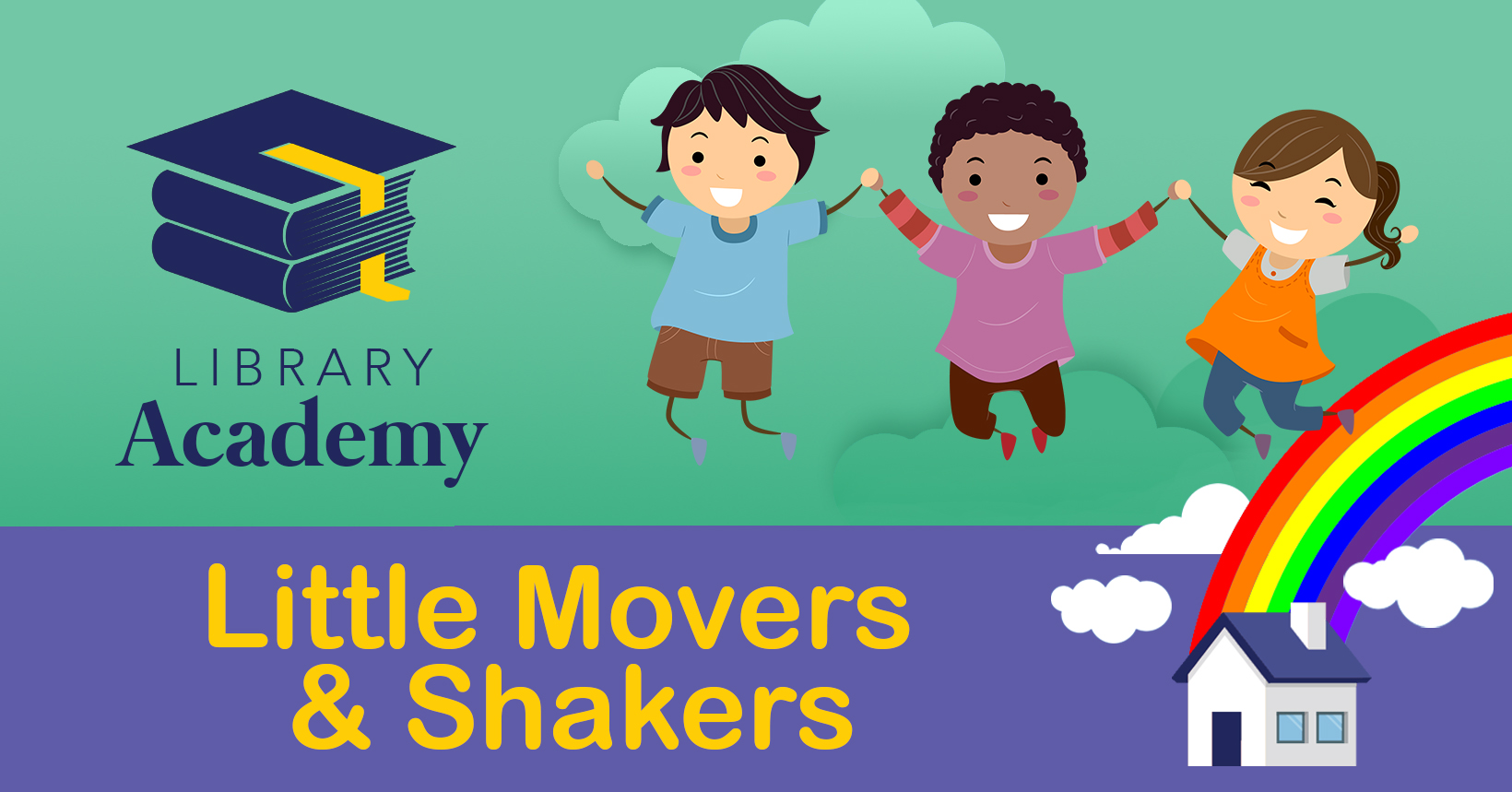 Let's get the wiggles out! This music-based program is for children from birth to pre-k and their families. Through books, songs, and movement activities we will build pre-literacy skills.  Get moving with My Grandma /Mi Abuelita by Ginger Foglesong Gibson and Salsa Lullaby by Jen Arena. 
Tuesday, October 5 – 9:00 am
Friday, October – 9:00 am
Wiggle Wednesdays with The Florida Ballet and the Jacksonville Public Library
The Florida Ballet's Wiggle Wednesday will provide children and their parent a unique opportunity to explore movement through literature. Each month we will center our movement activities/class around a selected piece of children's literature. We will be utilizing music and props, focusing on movement exploration using the book's descriptive language and beautiful imagery. This week we will share Salsa Lullaby by Jen Arena.
Wednesday, October 6 - 10:30 am -11:15am 
The Florida Ballet Studios - 10131 Atlantic Blvd, Jacksonville, FL 32225
Register for the event here.
#KEEP READING – Have fun reading stories in English and Español in the books below.