Your little ones are gaining independence, and a part of that is getting dressed! Whether your little readers love this daily routine or need some help, we will make getting dressed fun this week.
READ: One Red Sock by Jennifer Sattler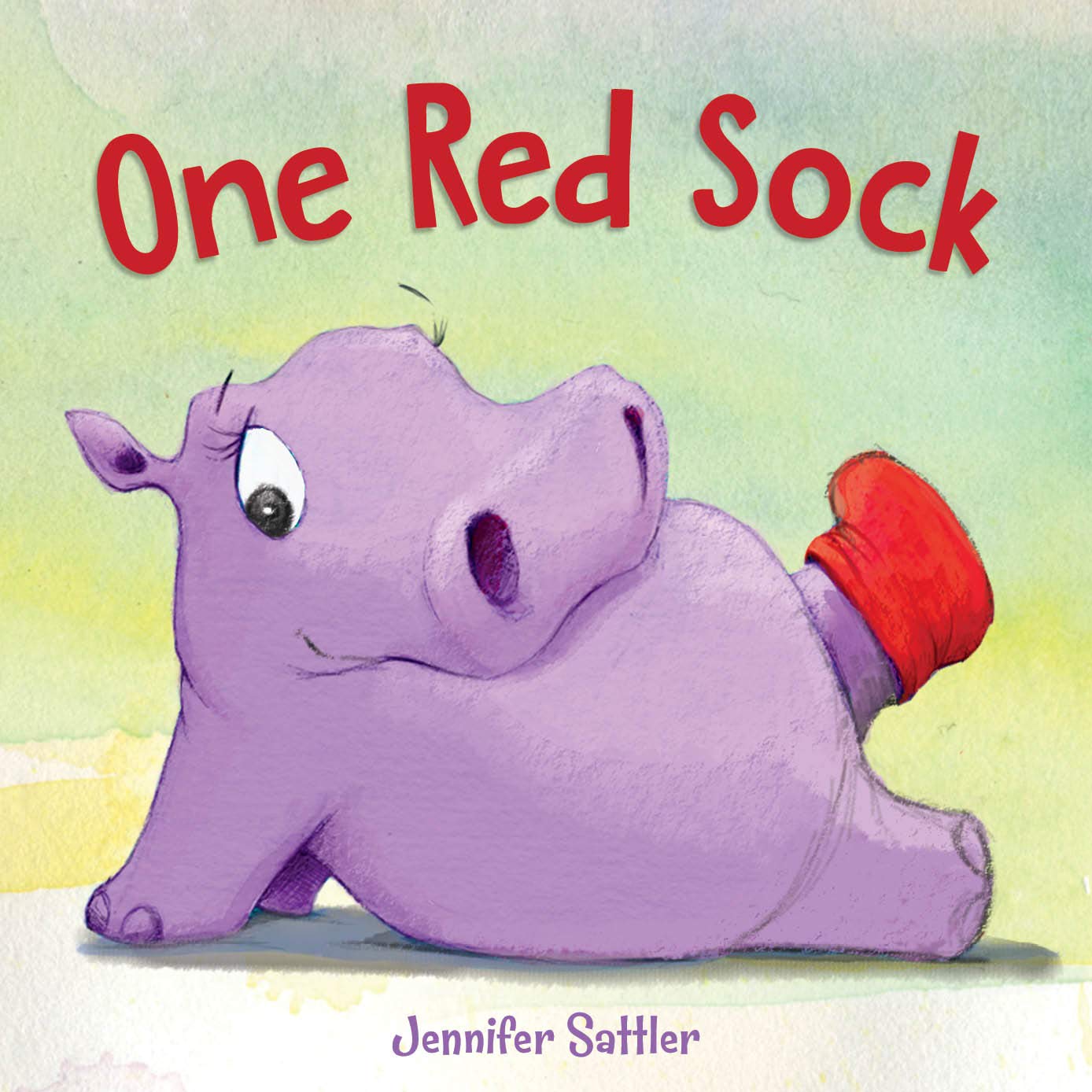 Use your library card or apply for an ecard here to access our digital library!
While getting dressed one day, purple hippo realizes that she is missing a red sock. But as she searches throughout her sock drawer, she cannot find a suitable replacement. From blue to green and gray to white, nothing she finds will match. But does that really matter?
Increase pre-literacy skills as you read together:
Have your little readers fill in or guess the rhyming sock color.
Point out the clear, large print throughout the story (e.g., "This says blue!")
Ask your children to point to or name the colors throughout the story
Talk about the socks. Are they the same or different? Do they match?
Talk about emotions. How was the hippo feeling when she couldn't find her matching sock? How did she feel at the end of the story?
SING: This is the Way We Get Dressed
Make getting dressed fun by singing this song as you complete this daily routine together.
(Tune: Mulberry Bush)
This is the way we put on our shirt,
Put on our shirt,
Put on our shirt,
So early in the morning.
Repeat with:
Pants, shoes, hat
EXPLORE: Play Dress Up!

Offer your little ones their own clothing plus your adult-sized clothing to choose from. Give them as many choices as possible: hats, shoes, socks, shirts, pants, dresses, skirts, accessories (e.g. sunglasses, jewelry).

Increase pre-literacy skills as you play:
Practice naming each piece of clothing as your child plays.
Talk about what comes first, next, and last while getting dressed.
Where are you going? Choose your pretend destination and get dressed accordingly.
Make up a story together about where you are going and what you will do there.
Encourage your little ones to use fine motor muscles in the hands to button, zip, or snap any of the clothing items.
When you're done playing, practice sorting clothing by type or by color.
JOIN: Want to keep learning, reading, singing, and exploring with your littles? Hats off to you! Join us for our virtual programs this week.
Little Readers: H is for Hat! This literacy-based program is for children from birth to pre-k and their families. We will sing, talk, read, write, and play together to develop the pre-literacy skills your little ones need to get ready to read and write. Let's celebrate hats with Hooray for Hat! by Brian Won and A Good Day for a Hat by Nat T. Fuller.
Monday, September 14, 2020 – 10 am
Little Movers & Shakers: Let's get the wiggles out! This music-based program is for children from birth to pre-k and their families. Through books, songs, and movement activities we will build pre-literacy skills. Put on your boogie shoes and get ready to move with Duck Sock Hop by Jane Kohuth and Pete the Cat: I Love my White Shoes by Eric Litwin.

Each week we will use an instrument to sing a song and explore sounds and movement. This week we will be using a scarf to explore movement. Grab a sock and get ready to dance.
Tuesday, September 15, 2020 – 1 pm
Friday, September 18, 2020 – 10 am
Little Explorers: Time to get dressed! This exploration-based program is for children from birth to pre-k and their families. We will use books to nurture curiosity, create, and discover the world around us. This week we will read Maggie and Michael Get Dressed by Denise Fleming and Blue Hat, Green Hat by Sandra Boynton. After investigating our theme through stories, songs, and a game we will conclude our program with a hands-on activity.

Each week we will use a variety of materials that you may have at home for our exploration activity. This week's needed materials are:
Strong material to punch holes in such as: paper plate, foam sheets, cardstock, cardboard
Hole puncher
Lacing material: shoe laces, yarn, string
Wednesday, September 16, 2020 – 10 am
KEEP READING: Check out one of these getting dressed books!