The Florida Ballet's Wiggle Wednesday will provide children and their parent a unique opportunity to explore movement through literature. Each month we will center our movement activities/class around a selected piece of children's literature. We will be utilizing music and props, focusing on movement exploration using the book's descriptive language and beautiful imagery. 
READ: Zoogie Boogie Fever by Sujean Rim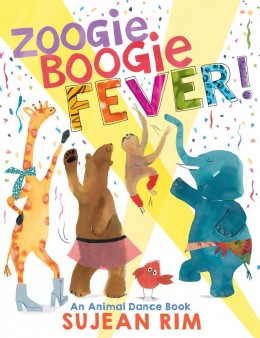 What do the animals at the zoo do when the gates close at night? They boogie until dawn! This bouncy, funny read-aloud is filled with an assortment of animals dancing to their own beat and celebrating their individuality. 
#PLAY:  Zoogie Boogie
Materials:
Music
Optional: Zoogie Boogie Fever! by Sujean Rim
Instructions:
Put on some music that your little one would like to boogie to.
Ask your child to name a zoo animal. Use the story Zoogie Boogie Fever! by Sujean Rim for ideas.
Ask your child how they think the zoo animal they selected would dance. Encourage them to boogie like the zoo animal that they selected.
Repeat with other zoo animals. Try playing different types of music as you explore various animal moves.
Zoogie Boogie Ideas:
Elephant – swing your trunk (arm) and stomp your feet
Penguin – waddle
Turtle – dance in slow motion
Flamingo – alternate standing on one leg, flap your wings
Peacock – strut around the room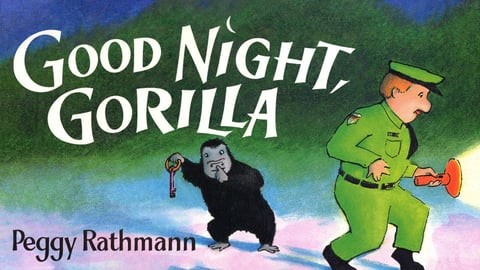 Library card holders can access Kanopy and sign up to start streaming films instantly.
Be sure to have conversations with your little learner during screen time.
Talk about what is happening in the story as you watch together.
Ask your child to name the zoo animals, or name them for your child as you watch.
See if your child can guess what might happen next. Pause the video as needed to give your child time to think.
#KEEP READING:  Zoogie Boogie on over to the library to check out these books!