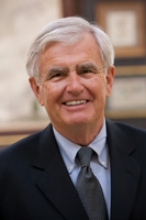 Guy K. Anderson is a senior consultant at Kirkpatrick & Associates, Inc., specializing in information technology and services, and utility industry analytics. His clients include groups and organizations supporting the North American utility and power industry. During his 39 years in business, Anderson has sold IT services to Fortune 500 companies, major utilities and major financial institutions, and has managed client relations for large-scale projects involving software development and implementations.
Anderson has been active in the Jacksonville Community Council, Inc., participating in the library funding and city finance studies, as well as Putting the River Back in River City, and Recession, Recovery, and Beyond. His interest in sailing is reflected in his membership in the North Florida Cruising Club, First Coast Offshore Challenge, First Coast Sailing Association, and St Johns Riverkeeper.
Anderson earned bachelor of science degrees in chemistry and biology from Trinity College in Hartford, Connecticut, where he was a member of the Alpha Chi Rho Fraternity.